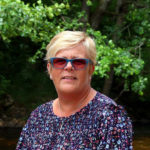 Whats Included In My Services?
My job is to create a day you remember for life, turning your dreams into reality on your big day
A  question that's often asked is, "What services are included when I use a Celebrant for my Wedding Ceremony?"
A Couples Wedding Ceremony is a day that is remembered for a long time by the couple themselves and their guests.
I want to leave you with magical memories to look back on later in life.
Who am I?
An experienced Independent Celebrant committed to creating and uniquely delivering your Ceremony.
Making your day as memorable as I can.
Celebrants are very creative, especially in writing stories, and love to pull a couple's story together for their Wedding, Vow Renewal or Commitment Ceremony.
Mary is a lovely person, who cares deeply about being a celebrant. She puts her heart and soul into creating a personal ceremony with love and warmth. Mary's greatest skill is with people; her humour and engaging personality and her genuine interest in you marks her out as a celebrant
Including Symbolic Actions In A Ceremony.
Do you want to include Symbolic Rituals in your Ceremony?
Part of my celebrant services is to help you find the right Symbolic Ritual for your ceremony if you want to include one.
There are many rituals to choose from, including Hand-Fasting, Ring Warming, Unity candles and Sand blending.
There are also numerous others to choose from, which you can find some of here.
Once you confirm your booking with me as your Celebrant and you want to include a Ritual, I will work with you to find the right Symbolic Ritual for your Ceremony.
What About Vows?
Helping couples write or practice their wedding vows is another service included in my role as a Celebrant.
Vow writing can be daunting for some couples, but I can help you with that.
I can either coach you to write your own or compile them with you.
Including Family and Friends
Would you like some of your family to participate in the Ceremony with you?
Why not have them do a reading or a poem?
Or include them in a ritual you may choose.  There are many Symbolic Rituals that are suited to including friends and family.
Among my services for your wedding ceremony, I will help ensure any guests participating in readings or poems are confident with their part in your Ceremony.
I can even help them with choosing the readings or poems.
Do you have children that you would like to have a part in the Ceremony? We can arrange that too.
Your Script
Creating your ceremony script is the most significant part of my services for your Ceremony.
Once your script is ready, you will be able to review it and change, add, or delete anything into it until you are happy with the results.
Full approval of your script.
You can make as many changes as you need to along the way.
The final script will be agreed upon at least one month before the Ceremony; this allows me time to tidy it all up for delivery.
A copy of the script to keep after the event.
And I love to receive feedback like this from my couples when they see their ceremony script for the first time
Mary!! Oh my god it's excellent, I'm chuffed to bits

Thank you so much for this amazing script, I definitely will not be able to hold it together on the day, will make sure I've got some hankies!! 
Rehearsals
The week before the wedding is when the big nerves start to kick in and you start to stress about the day.
But I've got your back.
A week before your wedding I will come and see you both for the final time to help settle those nerves.
Although you have already seen the script on paper I will walk you through the whole ceremony, what we do when and how. I find it helps dispel some of those nerves.
All those last minutes questions that you have about everything. we'll sort them out then.
Delivery
On the day of your Ceremony, I will be there to ensure that everyone is in their place before you arrive.
Ensure that all those taking part in your Ceremony are ready to do their bit.
And most importantly, I'll deliver the ceremony that we've created together.
I am also a Celebrant who gets as excited as you do about the day.
Who loves creating unique Ceremonies, leaving couples with memories that will last for a long time to come.
If you are getting married and want to chat about having a celebrant ceremony, then please do get in touch here.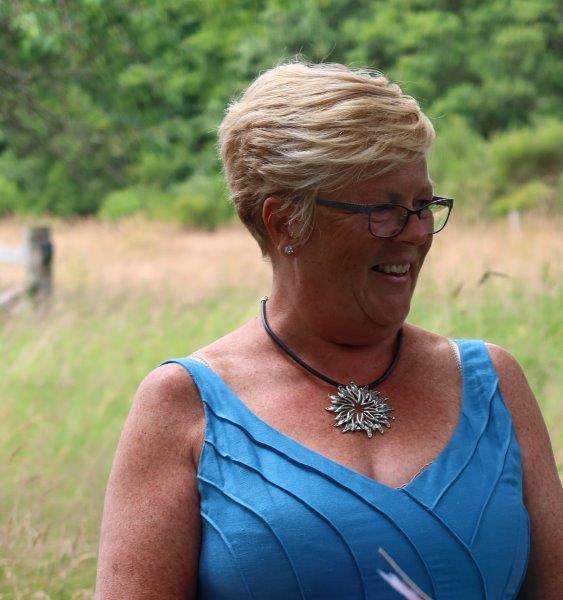 Mary's greatest skill is with people; her humour and engaging personality and her genuine interest in you marks her out as a celebrant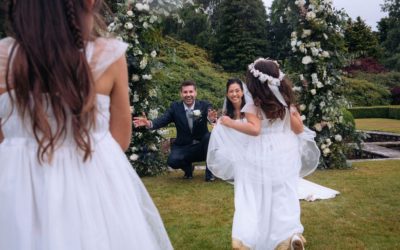 Liz and Matthew Wie WeddingWhen America meets Scotland for Liz and Matthew Wie Family wedding. A beautiful personalised family celebration.Who got married? Liz and Matthew Wie. The venue for their wedding ceremony was the stunning Gordon Castle in Fochabers. On the...