How To Reduce Wedding Planning Stress
Planning a wedding is incredibly exciting, but can also be very stressful..
How to Reduce Stress While Wedding Planning
Wondering before you even start how you can avoid stress during the planning your wedding stage? Lets look at some ways to reduce stress while planning your wedding.
Planning a wedding is incredibly exciting, but it can also be very stressful; you may not be able to avoid all the stress, but there are ways to avoid some of that stress, or at least make it a bit less.
During one of the happiest times of your life, organising your wedding, there is a high level of pressure and stress on a couple to create a ceremony that they are proud of and feel that their friends and family expect. There are ways to avoid stress while planning a wedding though.
Let's take a look at some of the ways that might make your planning easier and help you to avoid wedding planning stress.
So, you have settled into life together as an engaged couple. Had the party and now considering the best dates and venues for the Wedding.
Whilst planning a wedding is exciting, it can also be daunting, depending on what you hope to achieve for your Ceremony.
Once you have pulled your lists together, you can start to feel… well too coin a phrase… info-whelmed.
According to the study of engaged couples, 40% of them regarded wedding planning as extremely stressful. 71% of couples thought it was more nerve-wracking than moving house.
There ARE ways to avoid wedding planning stress.
Here are some thoughts on what you can do to reduce stress while wedding planning, and keep the fun in your relationship during this planning phase.
The Little Things
Cast your mind back to any weddings you have been to in the past.
What were the most memorable parts of those Ceremonies for you?
Was it:-
The Venue?
The Celebrant?
The flowers?
Was it the food?
Or the fun you had with the other guests?
What memories do you want to leave your guests with on YOUR day?
Sometimes it's the smaller details that great weddings are remembered for.
did the band get everyone up dancing?
was the cake delicious, and
how was the first dance?
You both need to know what you want to accomplish with your wedding when beginning to plan.
Take some time to get down on paper what is important to you both for your special day.
Having this information can reduce stress while planning your wedding.
This is where you get to bring your fairy tale to life. All those little things that you have been planning for your Ceremony since you were young.
Setting the Budget
An essential step in the planning process is setting your Budget.
Before you start booking anything, you need to decide on a realistic budget for your Ceremony.
Are any of your family contributing to the wedding? You might need to have those conversations first off so that you know what you have to play with.
If you are paying for your Ceremony yourselves, make it clear from the start to parents and family that you are doing this your way.
Got a Smaller Budget?
If you have a small budget to play with, have you thought about a "wee" wedding.
A wee wedding is a wedding with less than 20 guests. (15 in Covid world right now)
Which means it's usually cheaper and makes for a much more relaxed day.
You can still have all the usual components of a traditional Ceremony, just on a smaller scale, saving you some money. It still has a Ceremony and a reception.
What about an outdoor wedding, or in a pub or restaurant. Do you have a favourite restaurant where you could hire a room?
It is an option you could consider if you are on a tight budget.
It's also much easier to plan, again reducing the stress factor.
Where can you save money?
Be realistic about your budget; this will avoid worrying about getting into debt with the wedding.
It's nice to window shop, but we don't always have the budget to spend, so to avoid any stress try and stay within your budget.
You might need to make some of the decorations for yourself, do the buttonholes yourself or get Granny to make your cake, but it will still be, your day your way, and that is what's important.
No matter what your budget, you can still have the Ceremony of your dreams.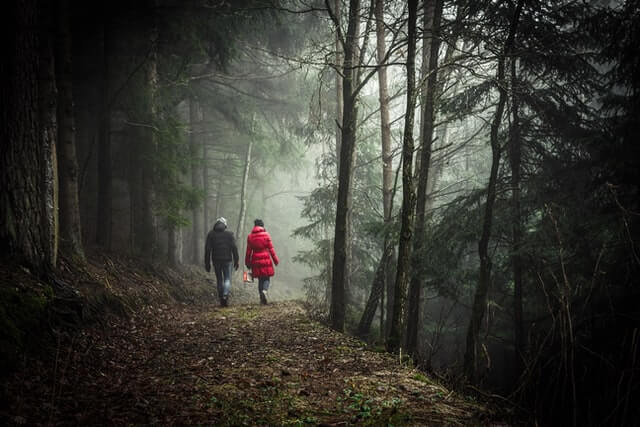 What's Important?
Whilst setting your budget, learn what is important to you as a couple. What do you REALLY want for your day?
Have 2 lists if need be, a "Must have" and a "Maybe have" list.
Your "must-have" list has everything on it that you absolutely want on your day. Those things that excite you.
The "maybe list", is for the things you like but don't know if they fit in with your budget.
 Only spend money on what you really care about.
Pick your top "must-haves" and concentrate on them first.
Have contracts in place, before you move onto the next things on the list.
If you have money left over after your confirm your "must-haves" you could then move to the "maybe have" list.
Keep a to-do list and a done list. It makes us feel good to actually see what we have accomplished, rather than keep seeing a list, which looks like it's never decreasing.
If you have too many "tabs" open at one time, you will become info-whelmed, which will take away the joy of planning your day.  So work on one thing at a time, confirm then move to the next.
Vendors
Firstly make a checklist of vendors that friends recommend and check them out.
Do they fit with your plans for your Ceremony?
Look at the venue's photo galleries and see how previous weddings have been setup.  Does any of it make you want to contact them?
If not, then move onto the next one.
Make up a list of questions that you want to ask any vendors before you make contact with them.
For instance, with the venue:-
what is included in the package?
Does the whole hotel need to be booked to reserve accommodation for your guests?
Is the bridal suite included in the price on the night of the Ceremony?
Be specific in your questions to each vendor.
This will enable you to rule out any straight away that don't meet your requirements.
If you are specific, it means fewer emails back and forth between you both.
There will always be other questions, but if your first contact with them is specific, then you will know straight away if they can accommodate your Ceremony, and delete them if not.
Set Realistic Timelines
You CANNOT organise a large wedding in a day.
Be realistic about setting your timelines when you start planning.
If you pressurise yourself into doing something too quickly, you may make a wrong decision and later regret it.
Also, if you take too long to decide, you might lose the date or venue you want.
Set little rewards for when you finish those big tasks, maybe a nice bottle of wine or a lovely walk along the beach.
It's good for the soul to get a reward.
Take Time out
If you have left yourself plenty of time to organise your Ceremony, take an occasional day off from researching and planning.
Or, be brave and take a whole weekend off from anything to do with weddings. It will still be there when you get back.
Going over the same stuff repeatedly can make you dizzy.  And before you know it,  you start to feel stressed again.
A short break away from it can sometimes give you a fresh perspective when you return. Some good old-fashioned time out can help alleviate stress.
No looking at Pinterest or bride magazines during that time off though.
Make time to see your friends, but no wedding talk.
When you come back to the planning, set yourself a couple of tasks to complete a week, be careful not to info-whelm yourself again.
Sharing Responsibilities
If things get on top of you and you feel that you aren't going to get it all done, do you have someone close to you that could work with you on the planning side?
Could they do some of the sourcing of the details for you?
Decide if you have the time and are organised enough to do this yourself or need professional help?
Is a planner an option?
Many planners have packages, so you can choose if you have them do the whole wedding planning or delegate some of the tasks to them.
It might be worth checking with a couple of planners to find out their prices and options. Then weigh up if your time is better spent elsewhere on the wedding, and let them handle the stressful parts.
All you need is love.
Organising a Ceremony can be a stressful time for a couple. You often tend to forget about the love and romance that brought you to this point.
So it's important to remember to take time out as a couple during it all.
How can you do that without adding to your to-do list?
Go on date nights (remember no wedding talk)
Have a home spa evening.
Send each other little notes.
Remember to say "I Love You" often.
There are lots of little things you can do for each other that don't cost much most of them are free. Check out websites like this for some ideas if you're stuck.
Planning your wedding should be fun for you both.
Organising CAN be fun if you don't overload yourself with it all.
All this organising will be so worth it on the day.
Make some memories
Find ways to enjoy yourself whilst carrying out some of the tasks.
For instance, make a day out of your wedding dress shopping. Take your girls with you, do the shopping, go for lunch or dinner. Why not have a couple of cocktails? You may even be celebrating finding the right dress.
Have lunch with your mum when out picking her Mother of the Bride outfit.
Book the groom party in for a Turkish shave the day they go for their outfit fittings.
Although it is a massive task organising a wedding, it can be a lot of fun too, if you're organised and don't try and do all that's involved in 3 weeks.
So sit yourself down.  Write out your lists and then divide them up into manageable projects.
Draft in help if you need it.
Keep the groom involved; give him projects to manage as well.
Avoiding the stress triggers while planning your wedding can ensure that you have an enjoyable experience throughout the planning process.
You are never going to alleviate it all; things happen that we can't control. If you have some plans to try and eliminate stress from the things you can control, it will make for a much more enjoyable process for you both.
Happy planning
Don't let wedding anxiety and planning stress spoil your big day.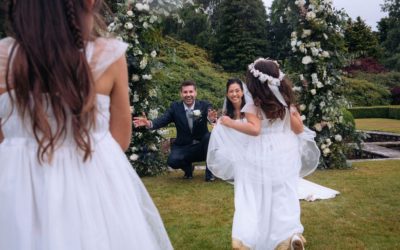 Liz and Matthew Wie WeddingWhen America meets Scotland for Liz and Matthew Wie Family wedding. A beautiful personalised family celebration.Who got married? Liz and Matthew Wie. The venue for their wedding ceremony was the stunning Gordon Castle in Fochabers. On the...