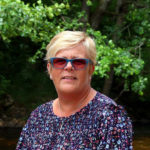 Kerry and Steven Walker Wedding
Marriage occurs in your hearts. It grows out of loving, caring, and sharing yourselves with each other.
Who got married Kerry McKay and Steven Walker
Where did they get married – Altens Thistle hotel Aberdeen
Photographer – David @ 55photography
When – 19th August 2022.
Kerry first got in touch with me in March 2021 to find out a bit more about a celebrant ceremony.  And we clicked straight away.
Our first conversation turned out to be more about the book The Secret by Rhonda Byrne then it did about her wedding ceremony.
One of those meetings that was so meant to be.
Our first conversation was during lockdown so we kept it to a call, not a face time – thank goodness as my lockdown hair was a right mess at that time.
And after lots of emails back and forth I finally set off to meet Steven, her lovely man, and we had a good laugh at that meeting.
Kerry booked her ceremony with me not long afterwards.
Over the months from our first meeting, I got to know Kerry and Steven pretty well, what they liked and didn't like, and what family life was like for them.
Who is in the Walker family, and even got to meet a couple of them before the big day.
They even got a new family member during our time together, their 4th grandchild Kyle.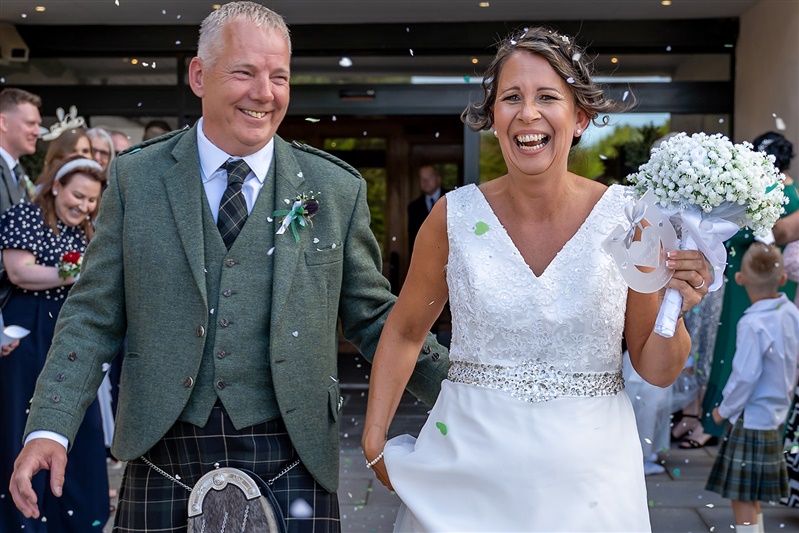 Kerry and Steven's Wedding Plan
My remit for their ceremony was nothing romantic, "we don't do romance"
And I've heard that before from my couples.
But you know what… they do have a bit of romance, every relationship does, they just show it in different ways.
What Kerry and Steven's wedding day was about was spending time with their family and their friends.
They wanted a day that was chilled, fun and making lots of new memories with all their favourite people.
The fact that they were saving money on taxes by getting married was a wee added bonus!
What is romance?
I asked them during one of our meetings who was the most romantic and had to laugh as they both looked at each other and said neither!
But Steven argued that slightly saying he was romantic.. he does the dishes.
And romance is different for every couple or it would be very predictable, wouldn't it?
Steve moves Kerry's car for her every night in the drive so that she doesn't have to bump down the kerb in the morning.
And in my eyes that's a version of romance, their kinda romance.
The Proposal
Kerry and Steven had talked about getting married, so they ordered the rings.
When I asked Kerry if Steven had done a nice proposal she said she got a call from him saying
"the rings came the day", but she made him ask her properly when she got home.
The photographer
David from 55 photography was with us for the afternoon of the wedding,
David was lovely and did his job so well we didn't even notice him flitting around us all.
You can find David here if you're looking for a lovely photographer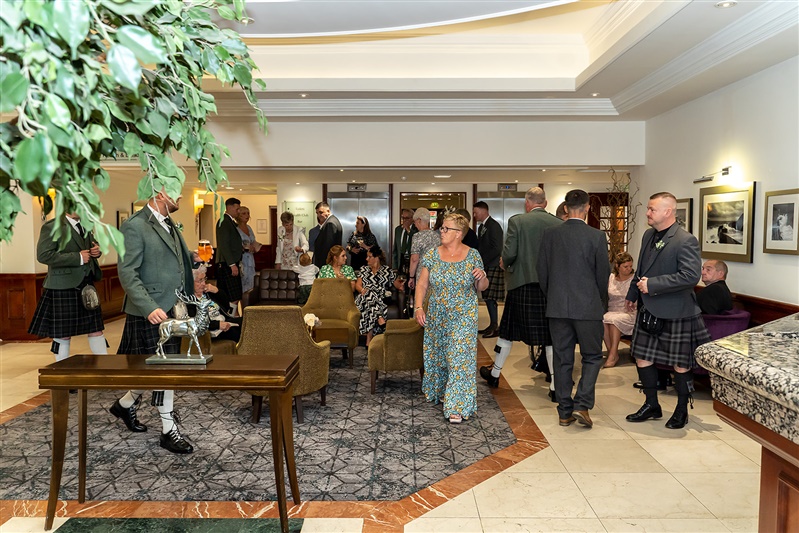 Kerry and Stevens wedding reading
After doing the introductions to the day and the thank you's I started the ceremony with a lovely reading that I thought fitted them both perfectly.
Today as we both say I do, I give of me what I ask of you

I promise to always do my bit, To secure our loving partnership

As days are spent, and years pass by I promise will always try

I'll never disregard your thoughts, I'll always give you my support

I hope we'll always feel connected. heard and valued, loved and respected

May we remain an equal pair, May we both always genuinely care

So as we go forward, united as one, May we be content, optimistic and strong

May we know compromise, commitment and trust

And may we be forever happy to just be us.
Kerry and Steves Ceremony Music
Choosing the music for a wedding ceremony is always a bit of a hard one for couples. And like every couple, the choices are always so different.
With their sense of humour, I couldn't wait to hear what the music for Kerry and Steven's ceremony was going to be.
Steven chose to play "Should I stay or should I go now" by  whilst he waited for Kerry to arrive.
Their tune for walking back up the aisle as man and wife was "Always look on the bright side of life" which plays right into Kerry's attitude to life.
Their Story
I then proceeded to tell the guests their story.
How they met and how they became a couple all those years ago, and some of what they have been through to get here today.
Kerry's recipe for a long relationship
Kerry doesn't like to get bored or stuck in a routine, so I found this little verse about keeping marriages alive that I feel we could all learn from.
Be adventurous together and push one another to try new things. 

Laugh together, often. And do those things that you did in the beginning; remember how it started

 And lastly, make every year together better than the last.
And if that's what Kerry and Steven have been doing for the last 19 years then it's perhaps something we all need to do, especially the bit about making the next year better than the last, I love that bit.
What they love about each other
I love this part of the ceremony, it's normally a secret from both of the couples, I ask them individually and then share it on the day and the guests were in hysterics at them, I won't share them as they are very personal.
And they managed not to tell each other about them before the day so they both got a lovely surprise at them
Kerry also read a little surprise note to Steven on the day.
She sent me what she wanted to say and I had put it onto a card for her to read from, she didn't have to memorise it, couples have enough to remember without that, so I make it as easy for them as I can.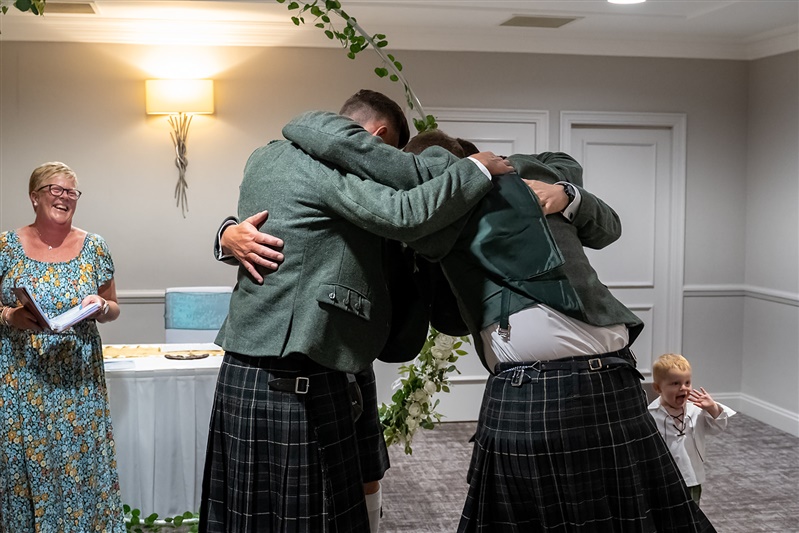 The Huddle
At one of our meetings Steven said he wanted to do a huddle, I was well up for that bit of fun in their ceremony.
So Steven talked to their sons about what was going to happen, and only them and us knew about it.
So when we got to the exchanging of the rings on the day, I started by saying
"Ladies and gentlemen, getting married and exchanging your rings is an important part of a wedding ceremony so before we go any further I'd like to ask Kerry if she's sure she wants to marry Steven" she said yes immediately.
Then I turned to Steven and ask him the same question, to which he replied "hud on a minute" and ran over to his sons.
They gathered in a wee huddle, whispering away amongst themselves, and then Steven comes back to Kerry and me and says "aye all right then".
The guests had no idea what was going on but were laughing away. It was brilliant fun.
I had prewarned David the photographer that we were doing a huddle so that he was in the right place to capture a brilliant photo.
We had so many laughs during the ceremony, and that's what they wanted, a fun and light-hearted wedding ceremony.
Their Vows – Oathing Stone
In Kerry and I's first conversation Kerry had said that she had chosen to have pebbles as her wedding favours, pebbles with the word gratitude on them.
So when we got to discussing how they wanted to do their wedding vows, using an Oathing Stone was the ideal answer for them.
They chose a stone from their favourite walking spot and brought that along to the ceremony.
Steven held the Oathing Stone in his hand and Kerry put her hand on top of the stone as they said their vows to each other.
And they chose some lovely vows to say over the stone
On this day I give you my heart

My promise that I will walk with you hand in hand

Wherever our journey leads us.

Living, learning, loving, together, forever.
The Oathing stone is a lovely way to say your vows, set them in stone.
It was quite powerful hearing them say the vows to each other over the stone.
And the stone can be part of your home décor forever then to.
If you want to learn more about using an Oathing Stone in your ceremony check out the blog here
Wedding Favours
Kerry had chosen to use gratitude stones for her guests as wedding favours.
Each stone was etched with the  words "gratitude"  And she explained what they were by using this little poster on the table, isn't that beautiful
Kerry and Steven went on to celebrate with their friends and family well into the evening and had the day that they wanted.
And to get a lovely review like this from Kerry and Steve lets me know that I created what they wanted for their wedding ceremony.
Well, what can I say!!

From meeting you to the ceremony (and I'm sure beyond) it has been an absolute pleasure.

You are extremely professional and tailored our ceremony exactly how we wanted it.

From start to finish we were at ease.

Lots of laughs and we are so glad that we chose you

A massive thank you for making our day
Kerry and I are still in touch and pretty sure we will be for a long time to come, which is what makes my job so special, you get to make new friends along the way
Kerry and Steven were a joy to work with,
They had their plan for the day but were also open to suggestions.
Whilst I gather the details for a couples wedding script, it's teamwork that gets the script just right. 
The best kind of relationship is when they're not only your lover, but your best best friend to!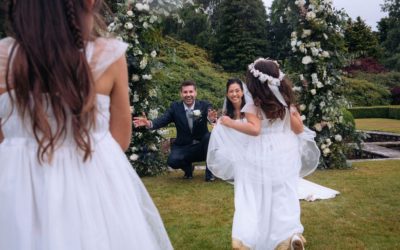 Liz and Matthew Wie WeddingWhen America meets Scotland for Liz and Matthew Wie Family wedding. A beautiful personalised family celebration.Who got married? Liz and Matthew Wie. The venue for their wedding ceremony was the stunning Gordon Castle in Fochabers. On the...