watch
Mary Gibson
perform A
Real Wedding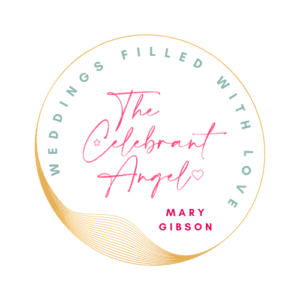 Wedding Ceremonies
from the portfolio of mary gibson
Don't you wish you could audition a celebrant?
or be a fly on the wall at a ceremony they've prepared…?
How can you be really, really sure you know what you are getting?
WATCH
The Celebrant Angel, Mary Gibson in action
in a real ceremony between a real couple
Read about More Of My Weddings Here
Ivor and Barbara's Vow Renewal It's Like...
read more