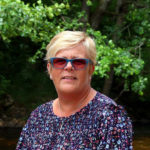 Top Tips For A Wedding Receiving Line
Whats a receiving line – where you line up (with your loved one and parents and anyone else you want) and say hello and thank you to every single guest – yup that's right!
A receiving line might be old-fashioned in the wedding scene these days. But it still happens in traditional weddings, and you may want to include it in yours, so I've put some top tips for a wedding receiving line below.
Are you having a Receiving line at your wedding?
What is a receiving line I hear some of you ask
This is a wedding tradition that dates way back in time and gives your guests time to say hi; we made it to the wedding, and you look gorgeous.
What is a Receiving Line?
A receiving line is a line up of people, usually composing of the bridal party. For instance, parents, bridesmaid/grooms and perhaps granny.
A Receiving line is for the guests to congratulate the happy couple after their wedding ceremony. It is also an opportunity for the couple to thank their guests for coming, a bit more personal than in a speech.
Why have a receiving line?
We have receiving lines at a wedding because it is an opportunity for family and guests to have 5 minutes congratulating the happy couple. They can hug and kiss the couple on their way along the line.
A line up is not compulsory at a wedding. Many brides incorporate some traditions into their ceremonies, but not all of them. Some don't like to be in the limelight anymore than they need to on their wedding day.
Wedding Receiving line order.
Who is in the receiving line at a wedding?
Normally it is the happy couple, the parents and the bridal party.  It is up to the couple who actually stands in the line-up. It doesn't have to be the traditional way. You can have whomever you want in the line-up.
Tradition states that the person that paid for the wedding was the first one to greet the guests. I'm not sure that's relevant in today's times though.
How do you handle a line up with Divorced parents?
This can be a tricky one!  And it all depends on the relationships everyone has together.  But the rule of thumb is that both parents stand next to each other. A few minutes of standing together should be doable for their child's wedding.
If parents have remarried, do you include their partners in the line-up?  Again that is entirely up to you and your relationship with them.  It is up to you who you include in your line up, so if you aren't comfortable with that, then don't have them in the line-up.
How long does it take to do a line up?
That depends on how many guests you have at your wedding; it might take quite a while to get through them all if you have 100 guests, for instance. Not so long if it is just an intimate wedding with fewer guests.
The trick here is not to encourage to much chat as your guests pass by, be polite but firm.  Explain that you will catch up with everyone during the evening.
Alternative Receiving Line options
Are there other ways to have a receiving line without taking up to much time?
Yes, there are other options if you want to save some time.
An option that might work if you are having a large number of guests would be to go round each table together after dinner, before the music starts, and say hi to everyone.
Another option might be for only the couple to be in the reception line to greet their guests.
Of course, you can miss out on the receiving line completely as another option.
Where does the Receiving Line happen?
There are a few ways that you can have the receiving line.
I have seen it happen after the couple leaves the ceremony, just outside the area they are married. And have also seen it in the reception room.
If it were to happen after the ceremony, it would be straight after the ceremony; for instance, it would be outside on the steps in a church.
If it were happening in the reception room, the couple and family would be lined up before the guests were allowed into the room. You would then have to pass the line up on the way to the dinner table.
If I were to have my Receiving Line inside, what do I need to think about?
There is normally a master of ceremony (or the event coordinator) who announces that it is time for dinner.  You could enlist their help to direct the guests towards the line up first. Or you could draft in the best man.
Your reception area's size would need to be considered, is there enough room for the line-up? Or is there a bar area that you could hold it in, perhaps a bar adjoining the reception area? The guests could then head straight to their allotted tables after seeing you.
Adding the seating plan at the end of your line up ensures that they could head straight to their table when the guest has said their congratulations. That way, guests are seated for dinner as soon as the line up is finished.
You would have to advise your event planner if you were going to have a line-up, as the timings would affect what time the dinner is served.
What do you say to the bridal party in the Receiving Line-Up?
I always find this one difficult as a guest; it's fine if you know everyone in the lineup, but what if you don't?
As a guest, it is normally a handshake, a hug and says congratulations. Save any conversations for later in the day, as you don't want to hold the line up to much.
As the couple, introduce your partner to any guests that they may not have met yet.
Thank the guests for coming, and tell them you will catch up with them later in the day.
Your wedding goes by so fast that this part can often be a blur of faces.
As with any tradition, they change throughout time. There is no set rule on how you do your own receiving line if you're even having one.
Why not get creative and come up with another way of seeing all your guests? Start a new trend.
Remember a receiving line isn't compulsory, so you don't have to have one if you don't want to.
Hopefully, my top tips on a Receiving Line will help you decide if you want to have a Lineup or not.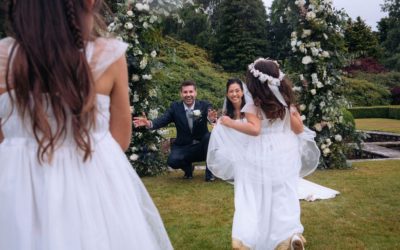 Liz and Matthew Wie WeddingWhen America meets Scotland for Liz and Matthew Wie Family wedding. A beautiful personalised family celebration.Who got married? Liz and Matthew Wie. The venue for their wedding ceremony was the stunning Gordon Castle in Fochabers. On the...