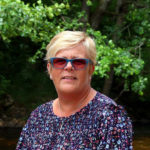 What is A Celebrant Led Wedding Ceremony?
For for couples who want a ceremony that lets their personality shine through..
How will you choose to celebrate your wedding?  Are you considering a Registrar or a Celebrant?
Have you always dreamed of getting married under the full moon, or at sunrise, or even considered eloping?
Then a celebrant led wedding could be exactly what you need.
Your wedding ceremony sets the tone for the rest of your celebrations, and it is important that your ceremony creates the right impact.
We want you and your guests to be inspired, uplifted and joyous after listening to the ceremony, and talking about it for all the right reasons – and not the wrong ones!
Let's have a look at the freedom you have creating your wedding ceremony using a Celebrant.
Why Choose a Celebrant Led Wedding?
Most of us have been to church and registry office weddings and seen how formal these can both be.
And perhaps that is what you want for your wedding, and that's fine.
But if you don't, do you know what other options you have?
Have you considered having a Celebrant led ceremony?
I am a Celebrant in Aberdeen and have the ability to create a ceremony that is personal to you, with the knowledge that no 2 ceremonies are ever the same.
A celebrant-led wedding allows you to overcome the strict, traditional restrictions that can be found in religious and civil ceremonies.
They give you the opportunity to inject personality and heart into your special day.
Creating something that is truly individual and captures the essence and love in your relationship.
A Couples ceremony has much more freedom to include exactly what couples want over a traditional wedding.
A ceremony with a Celebrant concentrates on the couple and their story, rather than all the wedding intricacies that go along with a traditional wedding.
Wedding Ceremonies led by a celebrant still require a couple to arrange the legal part of a wedding with the registry office, either before or after your celebrant ceremony.
You can find out more about the legal wedding in Aberdeen here.
A Celebrant led ceremony is for couples of any gender or faith who want a ceremony that lets their personality shine through and includes all they want on their special day.
What's different about a Celebrant wedding?
Working with a Celebrant gives you total freedom to have your Ceremony anywhere you choose, at any time of day or night.
A Celebrant led ceremony means you can say what you want to say rather than any legal wording that is required in a traditional wedding.
Celebrants capture your personality allowing that to shine through in your ceremony.
A Celebrant ceremony can include everything from religion to readings, vows, music and even Symbolic Rituals such as Jumping the broom.
The fact that we have no restrictions means you can plan a wedding with every one of your desires included in it.
Even pets are welcome.
Our ceremonies put that sparkle into your wedding day.
Where can I have my wedding?
Given that a celebrant cannot legally officiate a wedding, the world is your oyster where the wedding takes place.
Is there a spot that you've always dreamed of being married on?
Then let's go there.
Imagine marrying your partner on the shores of a beautiful beach, with the moon shining down on you,
That's a dream you can fulfil with a Celebrant ceremony.
Your wedding ceremony is one that we design together.
A unique ceremony that your friends and family will remember for a long time.
Why should I have a celebrant led wedding?
A wedding ceremony carried out by a celebrant is full of fun and laughter, has no rules or restrictions and can include anything you want.
A Celebrant led ceremony allows you to also include family or friends in the actual ceremony through readings and Symbolic Actions.
Does this sound like your ideal wedding?  
No out of date traditions
Lots of fun
No templates
Anything goes
If that's a yes, then we're on the right track.
Your wedding is about you and the love you have for each other.
Your wedding should be about:-
choices
ideas and
the vision you both have for your ceremony.
Weddings today have no rights or wrongs. It's about celebrating your love the way you want, and having fun with your family and friends.
If that's a resounding yes and you're excited about creating your wedding please get in touch, and let's chat about what you want for your ceremony.
A Celebrant has no restrictions in terms of the content, format or style of a wedding, therefore your ceremony will be completely personalised to you.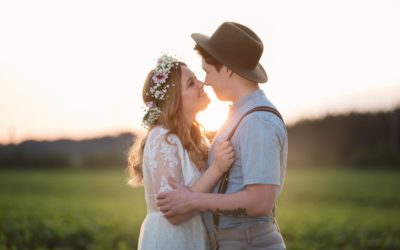 What Is A Ceremini?At the end of the day, the only thing that matters about your wedding day is that you celebrate it the way that feels right for you.What Is A Ceremini? Want to be in with the in-crowd? Then have a Ceremini. The pandemic in 2020/21 has changed the...