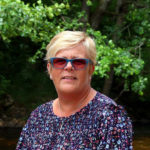 WhatTo Save From Your Wedding Day
There are lots of things that you can save from your wedding day that will help you create a beautiful box of memories to share with your family.
What To Save From Your Wedding Day
Many years ago, when I got married, I saved a few things from my wedding day.
In hindsight, though, I probably didn't save enough for my memories box and eventually got rid of them, so I have none of that memorabilia to look back on.
Or to share with my kids when I talk about my wedding day to their father.
So let's look at what you could save from your wedding day for your memory box;  things to show your kids and maybe even your grandkids.
There are some items from your wedding day that you may need to plan ahead to save.
Like your invitations, for instance, why not order an extra one for your memory box.
And if you want to save your wedding day flowers. You're going to need to find a person that can preserve them so that they get them whilst they are still in good condition, but more on that later.
With so many options of what you can save from your wedding day, you are going to be able to create a beautiful memory box.
Let me show you some of the options that sprung to my mind that you can save from your wedding day.
Saving Your Wedding Vows
Wedding vows are a very intimate part of a wedding ceremony and something I'm sure you will want to save to look back on.
If you're anything like me, I can't remember what I said last week, never mind ten years down the line.
So I would be saving mine.
A vow is a unique promise – a promise to the person you want to spend your life with.
The process of writing your wedding vows can help you remember what's important about your partner and your relationship.
And saying vows during your ceremony allows your partner to hear exactly how you feel as you stand there on your wedding day.
It can be quite an emotional part of a wedding ceremony, but it can also be quite funny, depending on what you write.
When I do a wedding ceremony, my couples vows are presented on vow cards, like these, which the couple get, along with a copy of their ceremony script.
If you wanted something a bit more substantial for your vows, there are lots of vow booklet options around.
Each celebrant produces the vows differently for their couples, but you're always left with a copy of them.
Why not turn your vows into a bit of art for your house, that way you will see them constantly.
Love and Lavender have a lovely blog on their page with lots of different ways for you to turn your vows into a piece of art.
Jump over and check them out to see if anything there takes your fancy. https://www.loveandlavender.com/wedding-vow-art-gifts-ideas/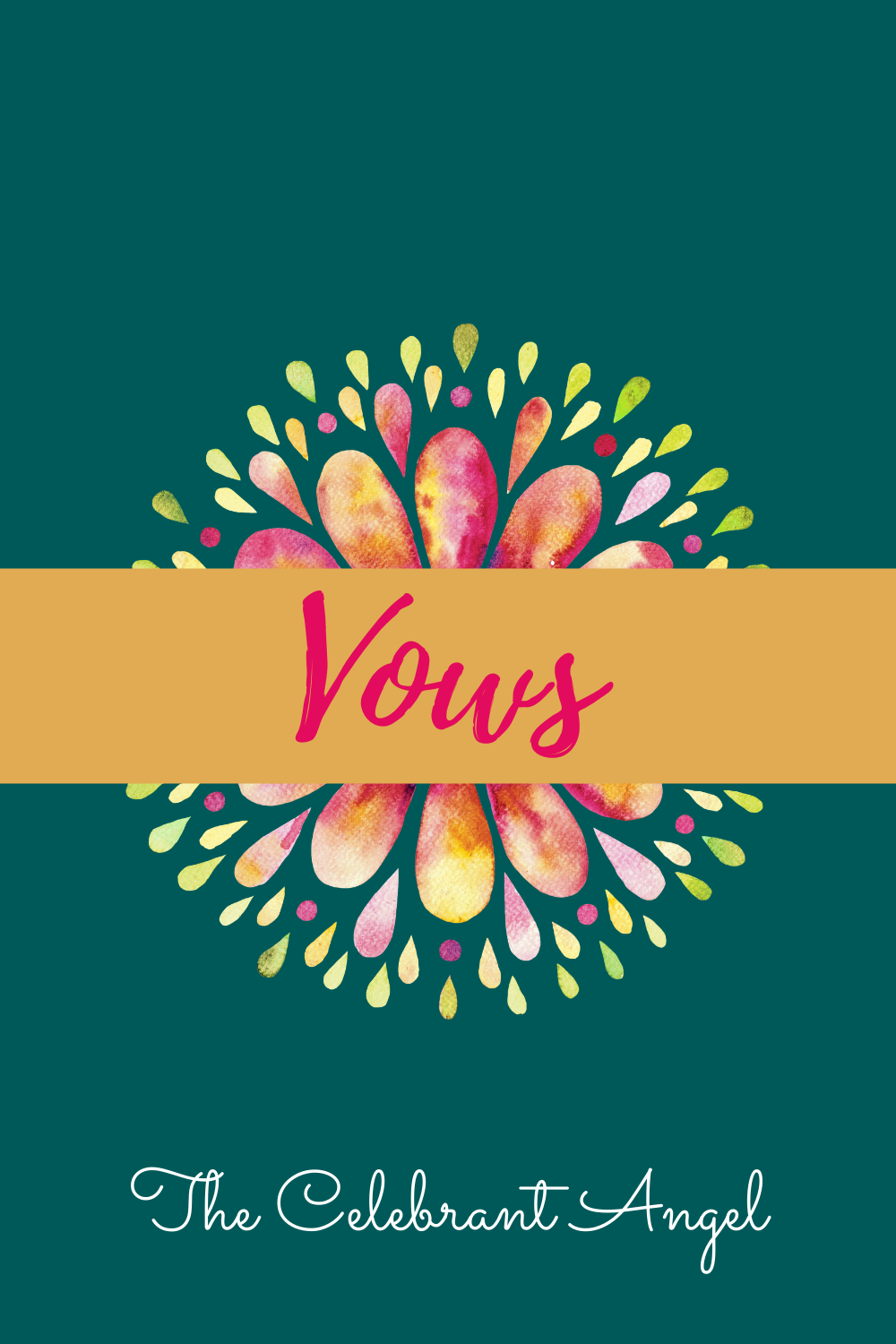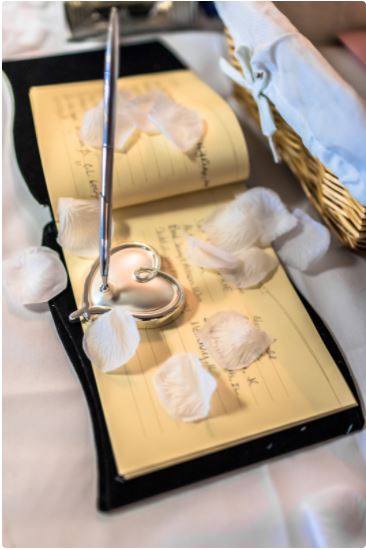 Saving Your Guest book
What is a Guest book?
A guest book is a traditional item that many couples still choose to have at their wedding.
And, it's usually a physical book where guests write their wishes and advice for the couple.
They usually write a mixture of notes for the couple.
I've seen funny, sweet and even wise wishes being written in a guest book.
You probably won't see the guest book until the next day; guests will fill it in as the day goes on.
It can be great fun reading through the messages after the wedding.
Something you can do time and time again throughout the years.
Don't fancy a book-style guest book?
Well, there are other options of course.
Check out 7 Alternative Guest Book Ideas on the blog for some different options.
No matter which way you choose to do a guest book at your wedding, it's another lovely item to save from your wedding.
Saving your Wedding PlayList
Music creates some special memories.
It's funny how when we hear a song that holds special memories for us, we remember where we were, and what we were doing.
Do you have any special ones from your wedding?
Was it a band or background music at your wedding?
Did you make a list of the songs you wanted to be played, including any music for walking up the aisle or during your ceremony?
Where did you keep your music?
Was it on playlist, or paper?
How magical would it be to get that music onto a Spotify list so that you can listen to it at any time?
Think how many memories would you get from playing that music?
And if you keep it in the order that the songs played at your wedding, you could dance your way through your wedding at any time.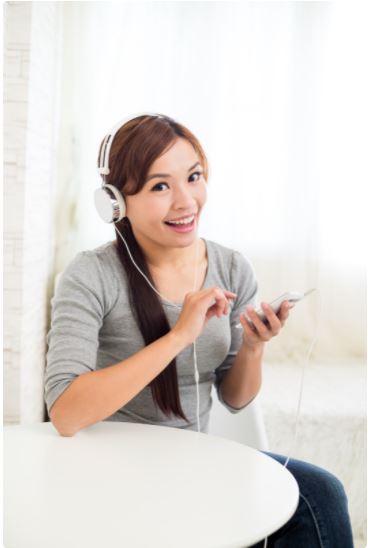 Saving something from a Symbolic Ritual.
Are you having a Symbolic ritual during your ceremony?
Is there something from the Ritual that you could save?
Let's have a look at how that would work.
The Oathing Stone
One of the Symbolic Rituals used during a Celebrant led ceremony is the Oathing Stone.
That's definitely something you could save from your wedding day.
An Oathing Stone is a physical object that you choose to cement your vows with.
Something that you can place in your home,  where you can see and touch it if you want.
Did you paint or engrave anything on your stone for the ceremony?
If not, why not paint the date, your names and the venue on your Oathing Stone?
You could even make it match your decor.
A Unity Candle Ceremony
A Unity Candle – again a Symbolic Ritual "ingredient" that you can save from your wedding day.
A Unity Candle ceremony usually involves three candles, one for yourself, one for your partner and a third central candle.
The two smaller candles represent each person getting married.
Couples light their single candle and then simultaneously light the central "unity candle" from their candles.
When the central candle is lit, it represents the two unique individuals' joining into one new synergistic relationship.
Some companies sell personalised ceremony candles with your names and wedding date on them too.
I have seen couples save all three candles and use them again in a Naming Ceremony once their family come along; how cool is that?
Sand Blending Ceremony
Sand Blending is a beautiful ritual to include in a wedding ceremony, especially where there are children.
You can find out more about the Sand Blending Ritual here.
Depending on how many people you want to participate in the ritual, everyone can have a different colour sand to blend with yours.
In addition to the individual containers holding the sand, there are many different styles of containers to pour the sand into.
If you have gone for personalized bottles of sand to pour from and then a personalised one to hold the blended sand, why not have them sitting together in your house.
That way everyone, will see who contributed to the ritual.
These are just a few of the rituals we Celebrants can include in a wedding ceremony, but it gives you an idea of how you can save something from them.
Saving poems or readings
We encourage our couples to have readings or poems that a family member or guest can read during their celebrant ceremony.
It's a lovely way to include those special people on your special day.
As with your vows, you could have these made into a form of art that you could display around your home.
Unless you've chosen the poem that your reader reads, it can be a moment that passes quite quickly in the ceremony, and it's good to have a copy to read over after the wedding is over.
For that reason, a copy of the reading or poem is included in my ceremony script and vows to the couple.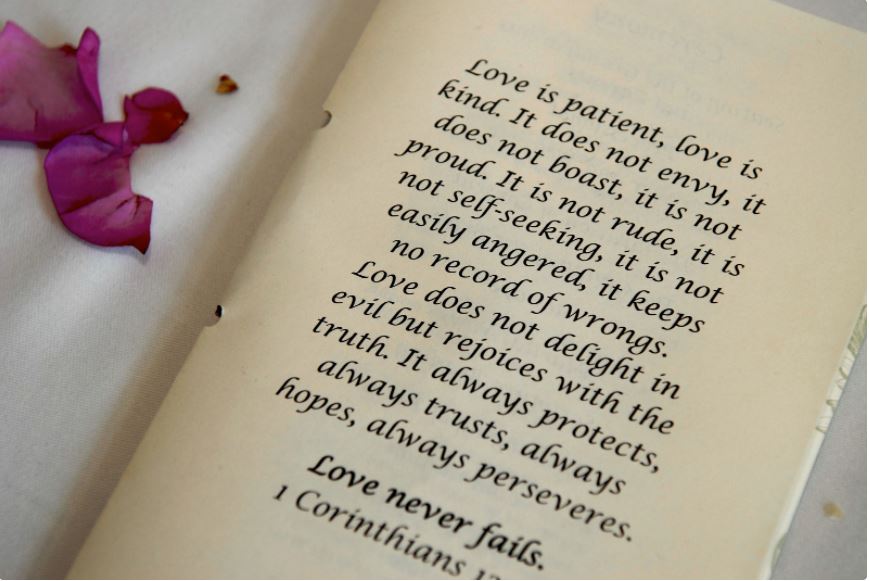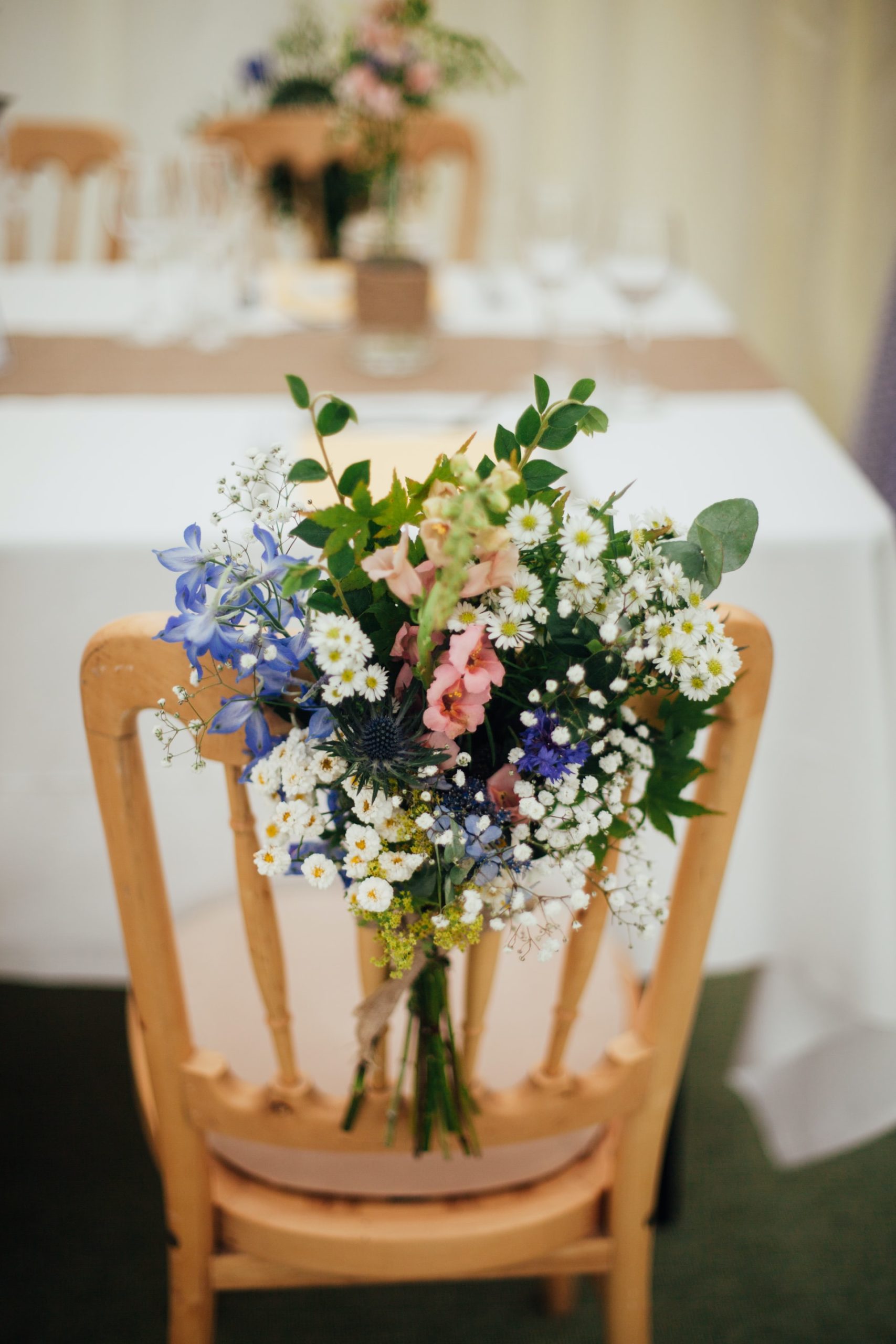 Saving Your Wedding Bouquet
Choosing what flowers and what style of bouquet you want for your wedding takes a bit of time.
And will probably take a fair amount of money from your budget.
Before the big day, a question to ask yourself before the big day is, do I want to preserve my wedding bouquet?
Or this there anything I can do with my bouquet apart from watching it rot away after the wedding?
You have a few options on ways to save your flowers.
For instance, I love a nice bit of art in my house.
Is there a local artist that could paint a picture of your wedding bouquet to hang on your wall?
Perhaps you could get your photographer to take a detailed photo of the bouquet and have it framed.
But there are also other options you can do with your wedding bouquet.
Often couples will take them to the grave of one of their loved ones.
Other couples will donate them to old peoples homes, although I'm not sure with covid if that's still doable.
Fancy something a bit more unique?
Ever thought about preserving your wedding bouquet?
Check out Flowers Forever here who can preserve your wedding bouquet in Aberdeen.
They also do Nationwide.
Preserving your wedding bouquet would need a bit of planning beforehand so that the flowers got to the company in pristine condition.
Another lovely keepsake from your wedding day.
Still trying to decide on your flowers or bouquet style, check out the blog here.
What did you save?
The above are only some of the things you might want to save from your wedding day.
And there is always how to preserve your wedding dress after the big day. 
But that one deserves a blog of its own, so I'll talk more about that later.
Is there anything on the list that you will be saving?
Did I miss anything that you think is important to save that I've not mentioned?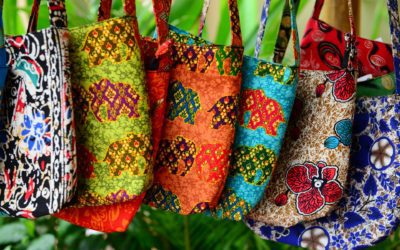 Eco-Friendly Wedding FavoursGiving your guests an eco-friendly wedding favour is a great way to help save our planet.Eco-Friendly Wedding Favours Are you still wondering what to have as wedding favours? If you're having any, that is. Have you thought about...