A Celebrant For Couples Who Want Simplicity, Not Drama
Hi, I am Mary Gibson, a Wedding and Family Celebrant who lives in Aberdeen.
Are you planning your wedding and want a ceremony that's intimate, personal, fun and memorable? 
Want to step away from the traditional wedding rules and create a wedding ceremony that's more you? 
You've come to the right place. 
I love weddings, from the smaller intimate wedding ceremonies to the grander affairs.
My work takes me around Aberdeen and Scotland creating memorable wedding ceremonies, with a perfect blend of romance and fun.
If you're looking for a wedding celebrant in Aberdeen who will give you and your guests a wedding ceremony that you will remember for a long time, then you're in the right place.
No matter what style of wedding ceremony you want, whether it be –
fun,
quirky,
alternative,
modern or traditional, themed,
vintage,
fusion,
spiritual, religious, secular,
intimate,
inclusive,
creative,
personal
your ceremony will be all about you.
We are all unique and that's what a celebrant led wedding is all about; your unique story.
A wedding ceremony to match your personalities and vibes.

CELEBRATING LOVE BETWEEN COUPLES
choose a wedding ceremony, a commitment ceremony, or a vow renewal  ceremony and include Symbolic Rituals like handfasting,
declare your love in a meadow full of flowers, a fairytale castle, a 5* hotel or on the top of a mountain…
make promises to each other surrounded by all the special people in your lives, or just the two of you…
CELEBRATING FAMILIES
Additions to your family can be something you want to share with the world as your heart is filled with a love that never dies…
have a naming ceremony for a new baby, for an adopted cutie or have a family blending ceremony to acknowledge the love and commitment between two joining families
BEAUTIFUL SYMBOLIC RITUALS WITH YOUR LOVED ONES
a wedding ceremony can be enhanced and personalised by the inclusion of various symbolic rituals.
using Symbolic Rituals, such as handfasting, Jumping the Broom or the oathing stone, allows you to include important guests, such as children, parents or special friends.
So no one feels left out.
From the moment we met Mary, her personality brought forth her passion, determination, and enthusiasm. These unique qualities were highlighted throughout our Wedding Ceremony, which she delivered beautifully.
We are so grateful to have had Mary as our Celebrant for our Wedding Ceremony. She has a great sense of humour and would be a great asset to anyone to work with.
You'll want to read these…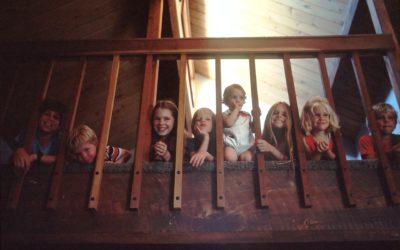 Kid Free WeddingHaving kids at weddings isn't everyone's cup of tea, but how do you tell your guests you want a kid free wedding?DecisionsHave you had that discussion yet about the guest list? This is always an awkward one for couples. Have you decided if you're...
read more
Get in Touch
Whether you want to call, email or fill out a form - it's all here...
My Location
Westhilll, Aberdeen. AB32 6QX