Symbolic Rituals or Mini Ceremonies are beautiful and fun ways to create a visual expression of love and commitment as well as wonderful ways of including family and friends in your wedding ceremony, naming ceremony or vow renewal.
Remember all rituals started somewhere, something a couple wanted to include in their ceremony, so if you have something you want to include lets make a new ritual just for you.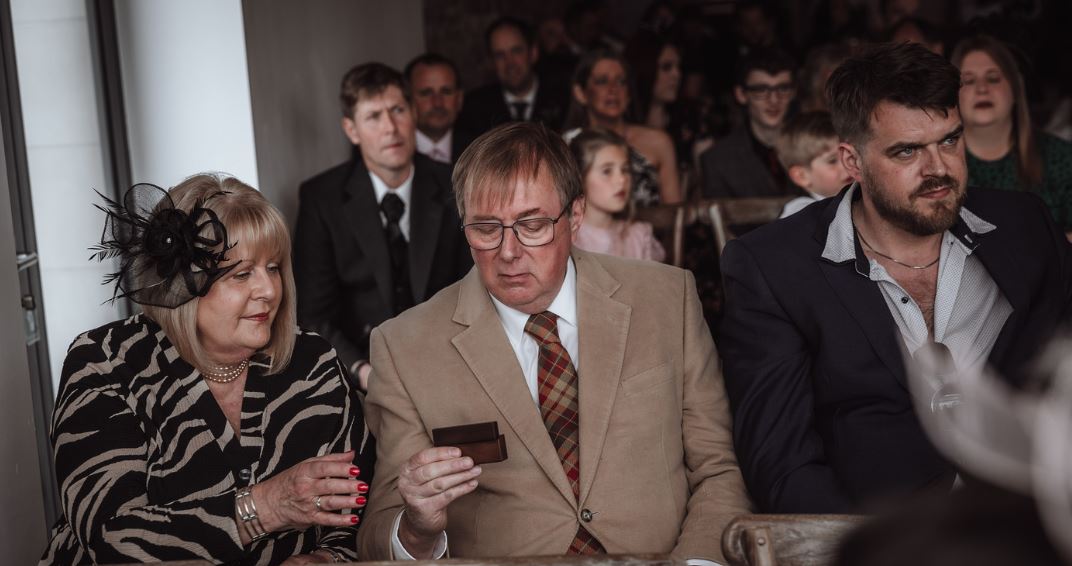 A ring warming is a popular symbolic ritual used in wedding ceremonies and vow renewals.
I particularly like this one, as it is a special way to include all, or some, of your wedding guests in the actual Ceremony.
A tree-planting ceremony is an ancient Symbolic Ritual regularly performed during family Ceremonies, much like a Unity Candle or Hand-fasting ritual.
Planting a tree fits well today with couples looking for eco-conscious practices to include in their ceremonies.
If you're looking for something that little bit different to add to your ceremony check out more information about planting a tree during your wedding ceremony.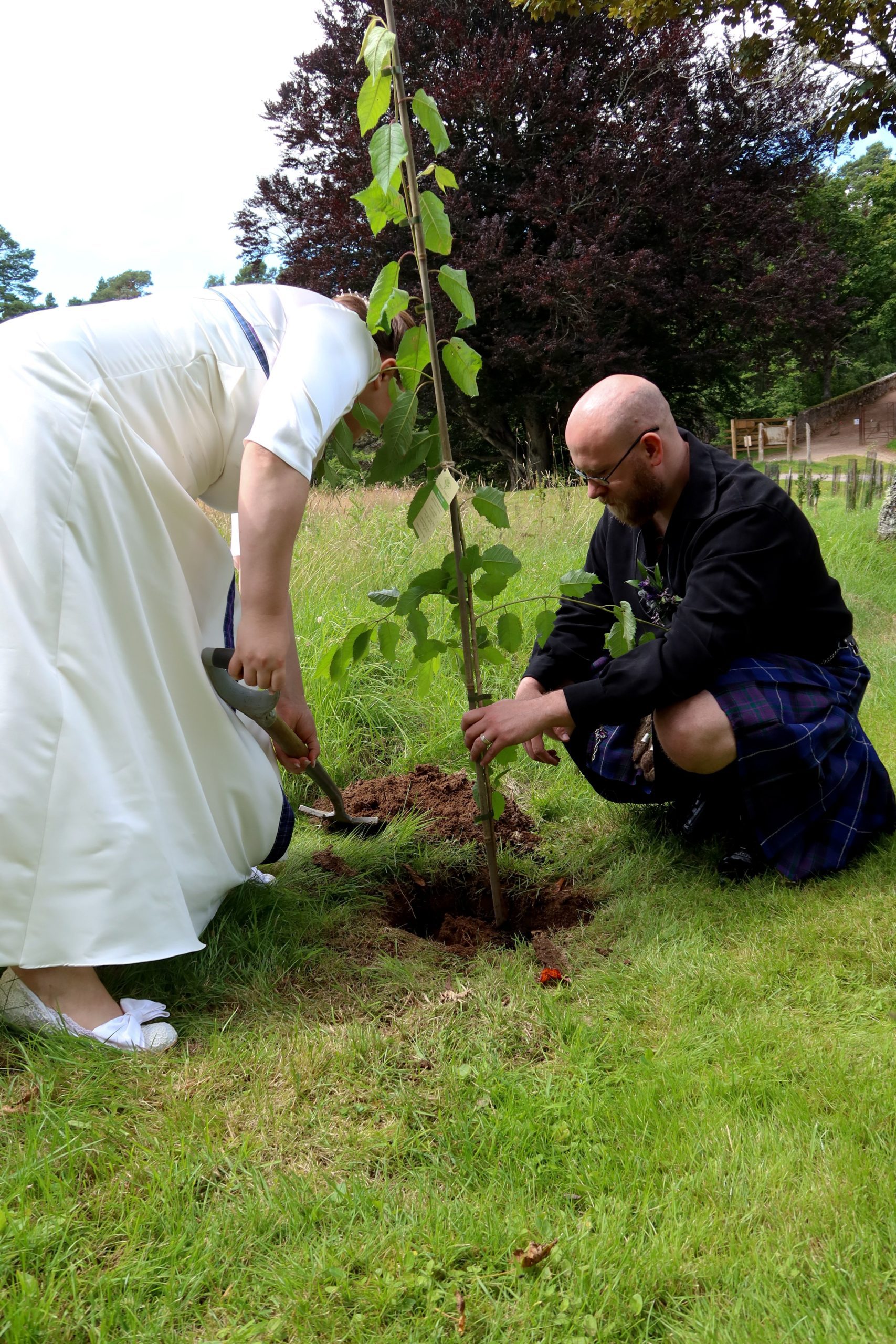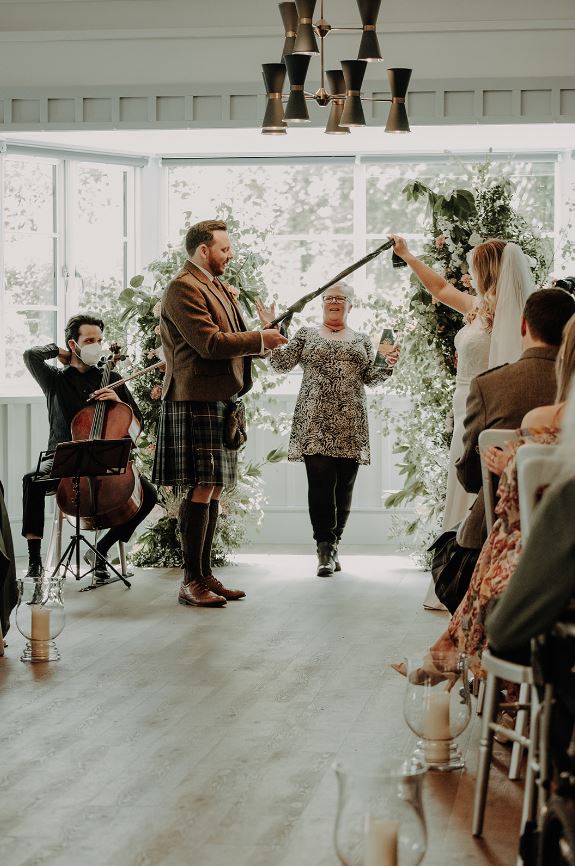 Hand-fasting is probably the one symbolic ritual that has proved the most popular over all the other rituals over the last few years.
It involves quite literally tying the knot.
Hand-fasting is a symbolic ritual that involves joining the couple's hands and wrists so that the pulse points are together
Usually, during a wedding ceremony, you do this as a promise from one person to the other to bind their lives together.
A clean sweep!
Jumping the broom is a fun symbolic ritual to include in a wedding ceremony.
It marks the beginning of building a home together and symbolises the sweeping away of the old and the welcoming of the new.
The idea is that as the couple jump over the broom, they physically and spiritually cross the threshold into matrimonial bliss.
A lovely symbolic ritual to start a new life together.
Sand blending is a symbolic ritual often used in Couples Ceremonies and Naming Ceremonies.
Sand Blending is a super simple, yet significant symbolic ritual centred around two becoming one in a Couples Ceremony or families joining as one in a Naming Ceremony.
It's an adorable one for couples with children to do, as you can get your children involved in pouring their own sands into the vessel.
A Unity Candle symbolic ritual is a way to make your Ceremony more personalised and a ritual you can include friends or family in.
The Unity Candle Ceremony is one of the popular symbolic rituals.
It's quite a romantic one.
The Oathing Stone is an old scottish tradition, it is when the couple either hold or puts their hands together on a stone as they repeat their wedding vows to each other.
Collecting your stones can be a personal and fun part of the lead-up to your wedding.
It's another ritual you could include your friends and family if you wanted to.
I love this one as it feels pretty powerful as you say your vows.
Why not make a cocktail together during your ceremony, a bit like the Quaich option but perhaps a bit more you?
A wedding cocktail can add that extra bit of fun to your ceremony and is becoming popular with couples for their weddings.
Want more rituals?
You'll want to read these…
You are bound to have questions about the possibilities for your ceremony… try reading some of my blogs for more information and answers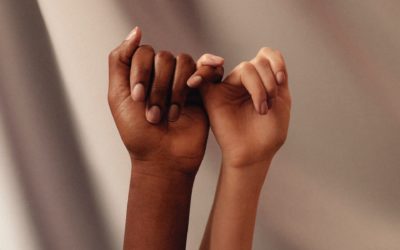 A Pinkie PromiseA pinkie promise is a little way to make your wedding ceremony that little bit different, do a pinkie promise with each otherI bet you did this when you were young; you might still do it now with your kids. If you've never seen or done a pinkie...
Get in Touch
Whether you want to call, email or fill out a form - it's all here...
My Location
Westhilll, Aberdeen. AB32 6QX