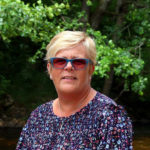 Top Questions about Celebrant Wedding Cermonies
A bit like your fingerprints, no two Ceremonies will ever be the same. Ceremonies are created specifically for each couple
What does a Celebrant do?
What does a Celebrant do?
Simply put, a Celebrant is a person who performs wedding and funeral ceremonies. Although they are known for weddings and funerals, they can also conduct other ceremonies like Vow Renewals and Family ceremonies like Naming ceremonies 
Celebrants have been around for a long time, marrying couples and holding family ceremonies. But there are still occasions when I am asked, "what is a celebrant?" and "what does a Celebrant do?"
The pandemic in 2020/2021 caused many couples to reconsider how their wedding looks now, highlighting that many couples still don't understand what a Celebrant is or what they do at a wedding ceremony.
Let me answer some of the questions about what a Celebrant can do for your wedding ceremony.
What is a Celebrant?
A celebrant is someone who performs wedding and family ceremonies.
Wedding celebrants are professionally trained and are fully insured.
Celebrants are for couples who feel they want something more personal, unique, or meaningful than a religious or civil wedding or partnership.
So let me take a few minutes of your time to explain a bit more about what a celebrant does at a ceremony.
What can a Celebrant do for your ceremony?
I am an Independent Celebrant, and we are often confused with Humanist Celebrants, who also carry out weddings.
Independent Celebrants are considered the "free spirits" of the Celebrant world.
We are qualified to provide custom-made ceremonies tailored to how our couples want their wedding to be.
A bit like your fingerprints, no two Wedding Ceremonies will ever be the same. Ceremonies are created specifically for each couple or family.
There are no legal limitations or restrictions on what a Celebrant can or cannot include in your Ceremony.
A Celebrant led ceremony can freely incorporate different aspects of religion, symbolism, or cultural tradition if that's what you want to include in your ceremony.
Can I hold my ceremony outdoors?
Yes absolutely. 
There are no limits on where your ceremony can be held when choosing an Independent Celebrant in Scotland.
Indoors, outdoors, on a beach, in a forest, in a kayak, hanging from a cliff, or in your garden.
And your venue doesn't need to be a licensed wedding venue.
What's the best time for a wedding ceremony?
As with locations, you can have your wedding at any time of day with a Celebrant.
If you want to have it on a beach greeting the rising sun, then that's where we'll be.
If you want to have it at midnight on a full moon, then that's when we'll have it. (In fact, I'd love to do a full moon wedding)
So you choose the time, and I'll be there.
What is a Symbolic Ritual?
These ancient rituals have been included in weddings for centuries. There are so many to choose from, and I'm pretty sure that we have one that would fit your wedding dreams.
I have a selection of them on my website here.
We will talk through options on making a couples wedding ceremony different by including Symbolic Rituals, like Jumping the broom or Handfasting Ceremony.
If you have seen a Symbolic Ritual, or have a tradition that I haven't mentioned, then make sure to ask me about it. There is nothing I can't do.  
Does it matter what culture, faith, or religion I am?
No, definitely not.
The content of a Celebrant led ceremony is not restricted to any culture, faith, or religion.
If you wish to incorporate your own cultural or religious traditions into your ceremony, you can.
Do you offer Same-Sex Weddings?
Yes, I do.
I support Equality wholeheartedly and am genuinely committed to being inclusive no matter who you are.
I pride myself on my inclusive approach.
Can I include my pet at my ceremony?
Of course, you can. I have 3 dogs of my own, so I know how important our fur babies are to families.
A Celebrant can include your pet in your wedding ceremony in many different ways, from ring bearer to best man.
However, you want to include your pet is alright with me. (You might find me in the corner having a bosie though)
Can I include readings and poems in my ceremony?
Yes.
Readings and poems are a lovely way to include your family and friends in your wedding ceremony, allowing them to be a part of your special day.
A Celebrant normally has a large collection of readings and poems that you can choose from if you don't have any of your own.
Can I include music and/or hymns?
You can include as many songs, music, or hymns as you like in your wedding ceremony.
Music sets the tone for your ceremony and can be included in various parts throughout your wedding ceremony.
It's always interesting to see what couples chose to play for their wedding.
Do we have to write our own wedding vows?
No, because a celebrant can do that for you if that's what you want. I told you there was nothing I couldn't do 🙂
Wedding vows are a beautiful part of a ceremony and a part that guests love to hear.
But it's an area that couples worry about a lot.
You can either write your own vows, or I can write them for you if you are happy to write your own vows, that's great. But if you think you would struggle with this part of the ceremony, then I can help.
I can help you find vows that suit what you want to say to your partner or help you write your own.
Registrar's and church weddings are restricted in what can be used in the wording of vows.  Using a Celebrant means you can use any choice of words.
If you're shy and worried about saying your vows in front of your guests, don't worry; you can repeat them after me if that's more comfortable for you.
I want to keep my ceremony short and simple, is that ok?
Of course, this is your day, your way.
A Celebrant will tailor your wedding ceremony to be exactly what you want it to be, so if you want an alternative or elaborate ceremony, that's okay too.
I will work with you to create exactly what you want your ceremony to be in length and content.
How long does a Celebrant wedding ceremony last?
Typically a Celebrant led wedding ceremony can last anywhere from 20 -40 minutes, depending on the content you want to include in your ceremony. If you include readings, poems, and Symbolic Rituals, it may take longer.
I only commit to one wedding per day, so if you want yours to be a bit longer, that's fine. I am yours for the day.
Should we meet different Celebrants before deciding which one to use?
A Celebrant is an important part of your wedding.
I wouldn't commit to a Celebrant without a meeting or zoom call, at least.
It's important that you  "connect" with your Celebrant, so meeting or talking to a couple of Celebrants that you feel might fit with you is important before you commit to "the one".
I would meet as soon as we can after your enquiry to make sure that I am the Celebrant you want to perform your wedding ceremony.
Then as we get closer to your wedding date, we will meet several times; we also use Zoom calls and emails to gather the information I need.
Should we have a rehearsal before the ceremony?
Yes, I think rehearsals are a good idea.
This allows your wedding party to know where they have to be on the day, thus allowing your day to flow as smoothly as possible.
We live abroad, but we're planning our ceremony in the UK. Will you work with us?
Yes, that's not a problem. We can have calls via Zoom so that I can collate the information I need to organise your ceremony here in the UK.
I have experience working with international couples coming to the UK to get married.
The other question couples have asked me is "if we decide to get married abroad, can we take a Celebrant with us"?
Let me get my case packed!
I would be delighted if you chose me as your Celebrant and wanted to do your wedding abroad.
But we also have many Celebrants around the world that work together,
Although all of the questions above are important to couples, by far the most important one is:
Will my wedding be legal if I use a Celebrant?
No, unfortunately, at this point, they are not legal using an Independent Celebrant.
You will need to register your marriage with the Registry office before or after your ceremony with me.
There is NO LEGAL REQUIREMENT for the registrar to attend the couple's wedding venue or be present at a Celebrant led ceremony.
But it's easy peasy, and my blog here explains it in more detail.
Do I have to do the legal bit first?
No, you don't have to do it before your ceremony with me, that can be done at any time. It doesn't have to be registered on the day of your ceremony.
Can we have a Ceremony and not bother with the legal bit?
Of course, you can.
A Ceremony is about celebrating your love and commitment to each other.
We have Commitment Ceremony that are the same as a wedding ceremony, but you aren't required to follow it up with the legal part.
Will our guests know that it's not a legal wedding?
No, certainly not, unless you tell them it isn't.
Included in your wedding ceremony will be exchanging vows and rings, readings, and music, along with any Symbolic Rituals that you want to include.
We also have a little signing of the certificate at the end. These are all dependent on if you want to include them, of course.
Your ceremony is the most meaningful part of your wedding; the legal part is a formality that is done behind the scenes.
Many couples choose to use the ceremony's date with the celebrant as their wedding anniversary date, which is great as it means I have done my job right.
These are just some of the more common questions I am asked and just some of the things I can do to create your perfect wedding ceremony. 
Have a look at my website here for some more information, or contact me here if you have any more questions that you would like answered.
Celebrants do what they do best; they give you the wedding ceremony you want.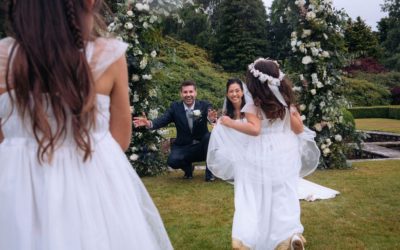 Liz and Matthew Wie WeddingWhen America meets Scotland for Liz and Matthew Wie Family wedding. A beautiful personalised family celebration.Who got married? Liz and Matthew Wie. The venue for their wedding ceremony was the stunning Gordon Castle in Fochabers. On the...