THE
Celebrant Angel
for
Vow Renewal Ceremonies
 How was your wedding ceremony?  So good you want to do it over again?
Or were you unable to have the day you really wanted the first time around?
Well, I have just the answer.
Why not have a Vow Renewal Ceremony?
What is a Vow Renewal Ceremony?
A Vow Renewal Ceremony is where you get to say I do all over again.
Want to re-affirm your marriage vows, demonstrating the strength of your love and commitment to each other?
You can do that with a Vow Renewal Ceremony.
Or you might be celebrating a special anniversary or a life-changing event?
A Vow Renewal Ceremony would be the perfect way to celebrate.
Here are some reasons you might want to have a Vow Renewal Ceremony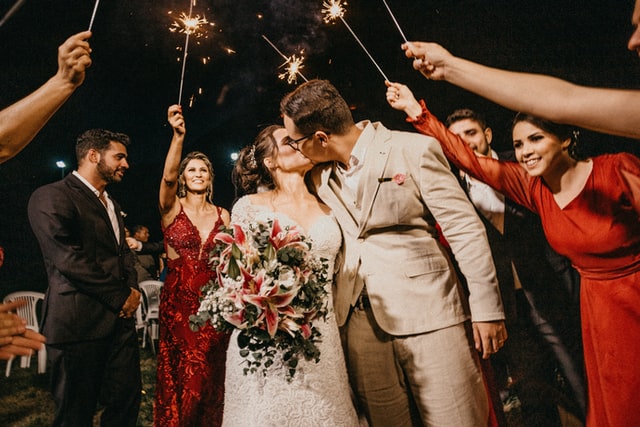 A Vow Renewal Ceremony can include everything a wedding ceremony does:
vows
Readings
Music
Symbolic Rituals
exchange of rings, and
and of course, a reception just like any other Ceremony.
This is the Celebration of your reaffirmed commitment to each other, so you can have anything you like in your vow renewal ceremony.
Do you have something you want to include that I've not covered here, just let me know and I'm pretty sure we'll be able to cover that?
Renewing your Vows is a beautiful way to celebrate the continued love between a couple.
An opportunity for them to express their deepened commitment for each other.
Planning your Vow Renewal ceremony with your own personal touches can make this a truly unforgettable and meaningful experience for everyone.
Step 1
Am I the right celebrant for you?
Why not grab a coffee and head down the rabbit hole
of my social media
and find out if you like my style.
Step 2
It's good to talk
so let's start with a conversation.
Drop me a message and we'll set up a call to see if we click
Step 3
We get on so well!
 next stop is paying the deposit
to hold your date in my diary.
And then the fun begins
MY FEE
The Cost of a Wedding Celebrant
A small price to pay for the moments that matter
Vow Renewals
FROM £590
A 50% deposit
is taken to confirm the booking of your date in my calendar.
– – – –
the final payment due 1 month before the ceremony
My fee includes
Exclusive booking of your date (I only do 1 ceremony per day)
An initial call/meeting so you can ensure I'm the right celebrant for you
all our face to face or telephone calls/emails where I collate the information for your ceremony.
advice on all the elements for the ceremony
a unique ceremony written for you
help with writing your own vows if you choose to do that
access to poems, readings and vows in my library
Continued support through the process
script checks before the big day and as many changes if necessary
any symbolic rituals you wish to include in your ceremony.
Travel costs up to within 50 miles of Aberdeen.
Meet and greet your guests on the day
any dealings with the venue or photographer on the subject of the ceremony
a wee walk through of the ceremony the week before the wedding
Delivery of your ceremony on the day
A keepsake copy of your ceremony
A tailor-made humanist ceremony for your wedding day at a location of your choice; created with you and for you to share with your family and friends on your wedding day.
A day where the focus is your love.
READ MORE
Not interested in the legalities.
I have just the thing.
A Ceremony where you get to declare your love and commitment to each other without the paperwork.
READ MORE
.
There's something so exciting when a new baby arrives -  whether through birth, adoption or marriage.
You just wanna squish them and show them off to the world.
And I know how you can do that!
Host a Baby Naming Ceremony.
READ MORE