How To Choose The Right Celebrant
How to Find the Perfect Match
I thought I might take a few moments of your time and talk about picking your celebrant for your wedding ceremony.
While all celebrants may share some similarities in terms of the services they provide, it's important to understand that each celebrant is unique and may have their own approach, style, and specialties.
Celebrants come from different backgrounds and may have varying levels of experience, training, and expertise.
We all have different personal beliefs, cultural influences, and philosophies that shape how we approach our work.
We are not all the same; we all look different, deal with our couples differently and even write differently.
So my biggest tip would be to shop for your celebrant like you shop for your wedding dress or your venue.
It's those little finer details that make us all different.
Diversity is about what makes each of us unique 
What does the right Celebrant do for you?
Having the right celebrant is important because they play a crucial role in creating your perfect ceremony.
A ceremony that reflects your vision and values.
A good celebrant will set the tone for your entire day.
So what does booking the right celebrant do for you?
It can help alleviate stress pre/during, and post ceremony.
We will create an authentic ceremony which feels truly you.
And more importantly, you'll enjoy the whole experience.
What To Look For In A Celebrant
To me, the personality of the celebrant would be foremost.
Did they make me feel comfortable, was the chat forced? Did they listen to what you said?
But there are some other things you need to consider when choosing your celebrant.
Below are the major ones that I would look for when choosing my celebrant.
Are you comfortable with them?
Your celebrant is someone who you will be working closely with in the lead-up to your ceremony and who will be a central figure on the day itself.
It's important to feel comfortable and at ease with them so that you can relax and fully enjoy your special day.
If you're anything like me, you'll know right away if they put you at ease.
Can they personalise your ceremony?
A good celebrant will work with you to create a ceremony that is unique to you and your partner, reflecting your personalities, beliefs, and preferences.
This personalization can make the ceremony more meaningful and memorable.
Experience
A skilled celebrant will have the experience and knowledge to create a ceremony that flows smoothly and will be able to guide you through the process with professionalism and confidence.
Flexibility
Having the right celebrant means finding someone who is willing to work with you to create a ceremony that meets your specific needs and preferences.
They should be able to adapt to your ideas and suggestions and be willing to make adjustments as needed.
You may not remember everything from your ceremony, sometimes it can be a bit of a blur,  but you will always remember how it felt. 
That's why finding the right celebrant is so important.
How to find the right celebrant for you
There are lots of ways to find celebrants in your area, which would then let you shortlist a couple and then go and chat with them.
Google would be my first stop; if you type celebrants near me, any that are in your area and have a google presence will appear there.
Their links for their website etc, will be on there for you to follow and check them out.
Get onto the local bride's facebook pages in your area; there is a wealth of information on there.
And the members are only to glad to recommend celebrants that they know or have used or seen for you.
Ask friends and family if they've seen any celebrants they would recommend.
Ask your other wedding vendors if they have any recommendations; lots of them will have seen us in action.
Check out reviews; mine are on my Social media and scattered throughout my website.
And if you check out Humanity Hall Scotland here you'll find some more lovely celebrants that you might like.
Remember you don't have to go with the first one you speak to.
What type of celebrant do you want?
There are a couple of different types of celebrants which you may not know,  so I'll explain here about the differences.
A Humanist Celebrant like myself delivers non-religious ceremonies anywhere you like, at any time of day or night (I may have to wear my pj's if it's past 9 pm though).
A Humanist celebrant can legally marry you, so we sign the marriage schedule during your wedding ceremony.
And then there are Independent Celebrants.
Independent Celebrants create and deliver ceremonies, including religious ones, wherever and whenever you want as well.
But they can't do the legal side; with an Independent celebrant, you do the legalities of a marriage with the registry office, before or after your ceremony with your celebrant.
Interfaith Celebrants create ceremonies for couples of any faith, mixed faith or no faith, they will respect your faith.
Interfaith celebrants can do everything that the celebrants above can do in regard to where and when you hold your ceremony.  They also do the legalities of a marriage during the ceremony.
So there are a few options to choose from when you trying to choose a celebrant.  But take your time, do the calls and see who suits you best.
Ok, so you've looked around and seen one or two celebrants you might like; what do you do next?
Time to arrange to have a wee free phone call with them.
See what their personalities are like, do they fit with yours.
Ask them any questions about your ceremony or a celebrant ceremony, how it works, and how they make it personal.
Are they strong communicators – both written and verbal? 
Are they confident and have an engaging demeanour? 
Did they listen to you?
Then go away and chat it over between yourselves, and make sure you both like the same person.
Once you have found the celebrant you like, and they have your date free, then get them booked as quick as you can.
A celebrant's diary fills up pretty fast once the wedding season hits.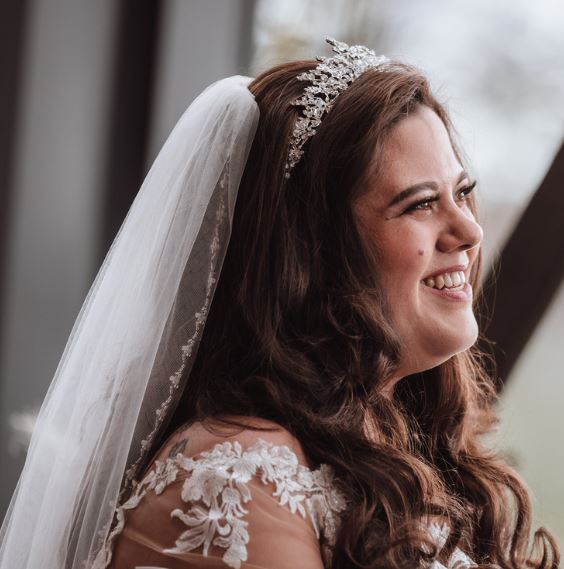 If you wanna look and feel as comfortable as this young lady did on her wedding day with me last year, finding the right celebrant can do that for you.
But, if we chat and I'm not the right celebrant for you, that's okay; I won't suit everyone, and much as I'd like to marry you, my biggest aim is for you to have the best wedding ever.
I may even have a recommendation for you if I don't fit the bill or have your date free.
Like getting the right wedding dress of outfit, your celebrant needs to fit you perfectly to.
So don't be afraid to shop around a wee bit, see whos out there, see who you like.
Its not about whos got the most awards for being a fantastic celebrant in my book; it's about matching your personalities to mine; that's what creates the magic.
And if you think I fit the bill for your wedding, pop over for a wee chat, try me on for size. More from The Celebrant Angel Blog…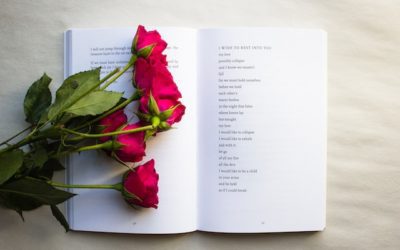 Readings for weddingsA reading sets the right vibe and reflects your personalitiesYour...
read more