Tips to keep track of wedding vendors
Stay organised and stress free with these vendor tracking tips
Planning your wedding is exciting but can be overwhelming as well.
There are so many things to think about, organise and consider.
So how do you keep track of everything?  Have you got a tried and tested formula already?
How are you going to manage all the vendors involved in a wedding, florists, photographers, caterers and entertainment?
Keeping track of your wedding vendors is important to ensure that everything is organized and running smoothly on your big day.
But its something that can easily spiral out of control unless you're an organised person.
So lets talk about how to keep track of your wedding vendors so that you don't get to stressed out wondering who you've booked and what state you're at with them in regards to deposits and payments etc.
But don't worry, I've got you covered with some tips to help you keep track of wedding vendors and ensure that everything runs smoothly on your big day.
make it as simple as you can, all in one place
I'm an Excel girl me, so let's start where I would start.. with a spreadsheet.
Why would I use a spreadsheet to record my vendors?
Because you can organise the tabs by vendor type, like flowers, cakes, photographers etc., and can have as many tabs as you need for a wedding in this one spreadsheet.
You can set up a file in your computer for somewhere to store all the receipts for any payments made for the wedding, scan them into the file and put a hyperlink on the spreadsheet, thus having every single thing you might need all in one easily accessed place.
You then have one file only to think about
If I were starting my wedding planning, I would have a tab for florists, for example
I would record who I had emailed for a quote, their name, email address, and mobile number and once you had all the quotes in, I would record them against their names.
Then you can easily see the comparison in prices, but you need to give each florist the exact same information of what you want to get  realistic like-for-like prices.
Once you decide on your florist, you can remove the others from the spreadsheet, leaving you with only the providers you've confirmed as using for your wedding day on the Excel spreadsheet.
Having all your information in one place, like the Excel spreadsheet, allows you to keep the budget in their to and keep tight track of it.
A spreadsheet can help you keep track of your wedding expenses and stay within your budget. (which is a pretty hard task today)
You can use formulas to calculate totals and automatically update the budget as you add or remove vendors.
An Excel spreadsheet is an easy way to share all the wedding information with your partner or anyone you've chosen to help you organise the wedding, like a wedding planner or a designated friend who's been drafted in to help.
I would have only you as the updater though, because if anyone else has those permissions and changes anything and forgets to tell you, you may miss something important like a payment deadline.
You could have a monthly/weekly session with those who can see the spreadsheet and update it together.
Then everyone knows what's what with the planning.
Once you've had your weekly update, you can email the updated spreadsheet out to any helpers.
Or you could store in the Cloud or in something like Dropbox and then share the file with specific people by granting them access.
When sharing an Excel file, you can give others view-only or full edit access. You can also set password protection on the Excel file to restrict unauthorized access.
Overall, sharing an Excel spreadsheet is a simple and straightforward process that allows you to collaborate with others and share information easily.
Keeping track of everything wedding related and your wedding vendors can seem pretty daunting, but with these tips, you'll be less stressed during the wedding planning process.
You'll have sight of everything and have control over everything as well
By following these tips, you can ensure that your big day runs as smoothly as possible. More from The Celebrant Angel Blog…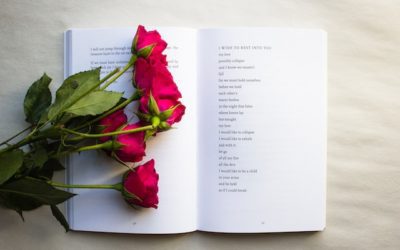 Readings for weddingsA reading sets the right vibe and reflects your personalitiesYour...
read more