Natalie And Jamie's Wedding
A Ceremony about love, commitment, friendship and family.
In a stunning outdoor venue, amongst the birds and trees.
This was a ceremony during Covid so an outdoor ceremony with a few guests was perfect at Birkenhill Wedding venue.
 Young we are
and yet have stood like planted hearts
in the great Sun of Love.
So long as two fair trees
in woodland, or in open dale,
stand utterly entwined and breathe
the airs, and suck the very light
together.
That we have become as one,
deep rooted in the soil of Life,
and tangled in the sweet growth.
Love is something that money can't buy; it simply happens
Love is that special feeling that blossoms and grows between couples
It comes from being weird, funny, stubborn and infuriating together.
Understanding each other
It comes from making memories
doing little thoughtful tasks for each other
and sharing adventures.
Love is a powerful lifelong friendship….. with a few extra benefits
Date & Venue
Natalie and Jamies wedding was held at Birkenhill Wedding Venue, which sadly has now closed for weddings.
Was a stunning outdoor spot perfect for their wedding ceremony during covid.
the couple
Natalie and Jamie were laid back and a pleasure to work with although most of our meetings had to be zoom as it was during covid, but we "got" each other from those calls.
wedding party
As a wedding celebrant, it's always my goal to create a ceremony that's not only personalized and meaningful for the couple, but also enjoyable and memorable for their guests.
It truly is a special way to celebrate the love between two people.
ceremony
We had a lovely hand fasting ceremony during the wedding which both sets of parents helped tie the knot for Natalie and Jamie.
A totally chilled day for everyone, and the sun even came out for us that day.
first date
Natalie and Jamie met online, and when Jamie sent her a picture of a chicken from his holiday, Natalie knew she needed to meet this guy.
Their first date was in Jamie's favourite burger bar, and within the first week, Jamie knew Natalie was his girl for life.
proposal
Natalie and Jamie had spoken about getting married and were waiting for the perfect moment. And what a magical moment it was when Jamie proposed on Christmas Eve!
Their families were so excited and supportive of their decision to get married. I can only imagine the joy and excitement that filled the room when the happy news was shared. 
the family
Natalie and Jamie's love story has continued to blossom since their wedding day, and they've now started their own beautiful family with the arrival of their little bundle of joy last year.
I have no doubt that their daughter will be showered with love and affection from both her adoring parents and the wonderful, supportive family they have around them.
They said….
Our ceremony was just amazing.
It was tailored to Jamie and I and it showed!
She perfectly captured us as a couple,
and I couldn't have asked for anyone or anything better.
Natalie and Jamie May 2021
More real life weddings from Mary…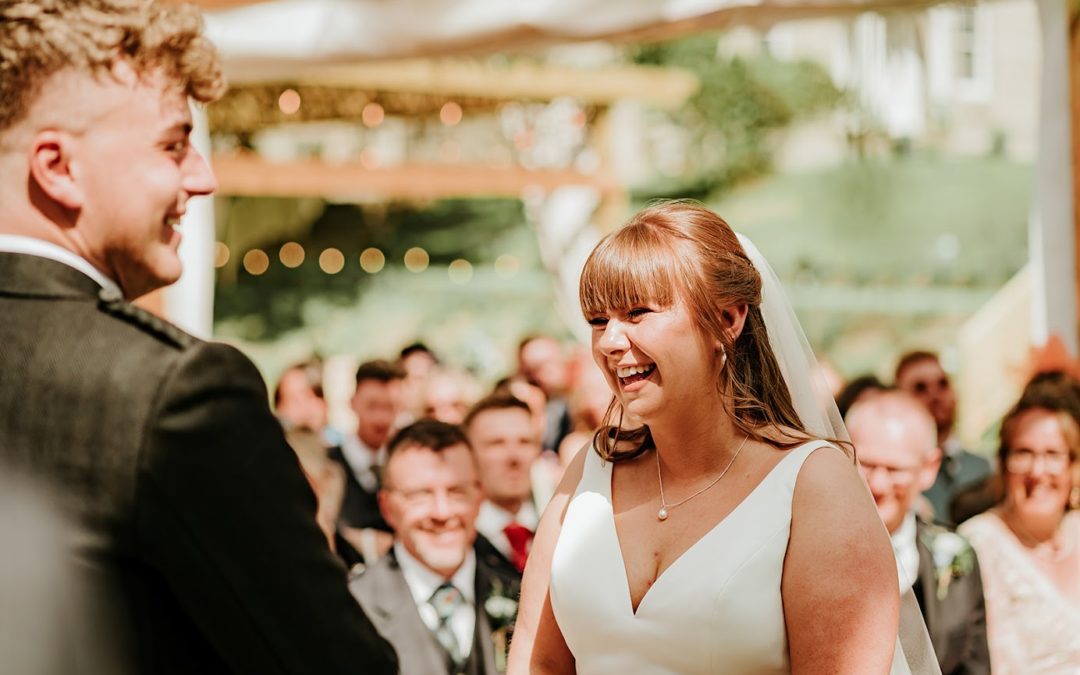 Leah and Ben McCabe   High School Sweethearts...