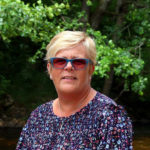 The planning is all over, but there are still some things you need to do post-wedding that could use your planning skills.
You've had your wedding day and are feeling a bit lost as you've nothing left to plan now. Did you enjoy all that planning, I know I do.
But there are still a few things left that you could do post-wedding that are still wedding related.
So let's take a look at some of the post-wedding things you could do to fill that time you have free now.
Your to-do lists may still be around for a little while yet.
This is when a checklist comes in handy for what to do post wedding.
I've covered a few of the essential items here. You may have few of your own to complete post-wedding.
Please feel free to share if i've missed anything.
Post-Wedding – Thank You Cards
Everyone loves to get a thank you card, and I personally think it's good manners to thank people for their gifts.
I've been teaching my grandchildren the same thing for their birthday gifts too.
Are you going to use one of your wedding photos to create a thank you card?
If you have a photo from your photographer, creating a thank you card is easy on the likes of canva; you need to print them off on a good printer though or ask a local stationary company to print them for you.
Did you give someone in your wedding party the job of recording all your gifts? 
You'll need to get the list from them or get them to help you do all the thank you cards.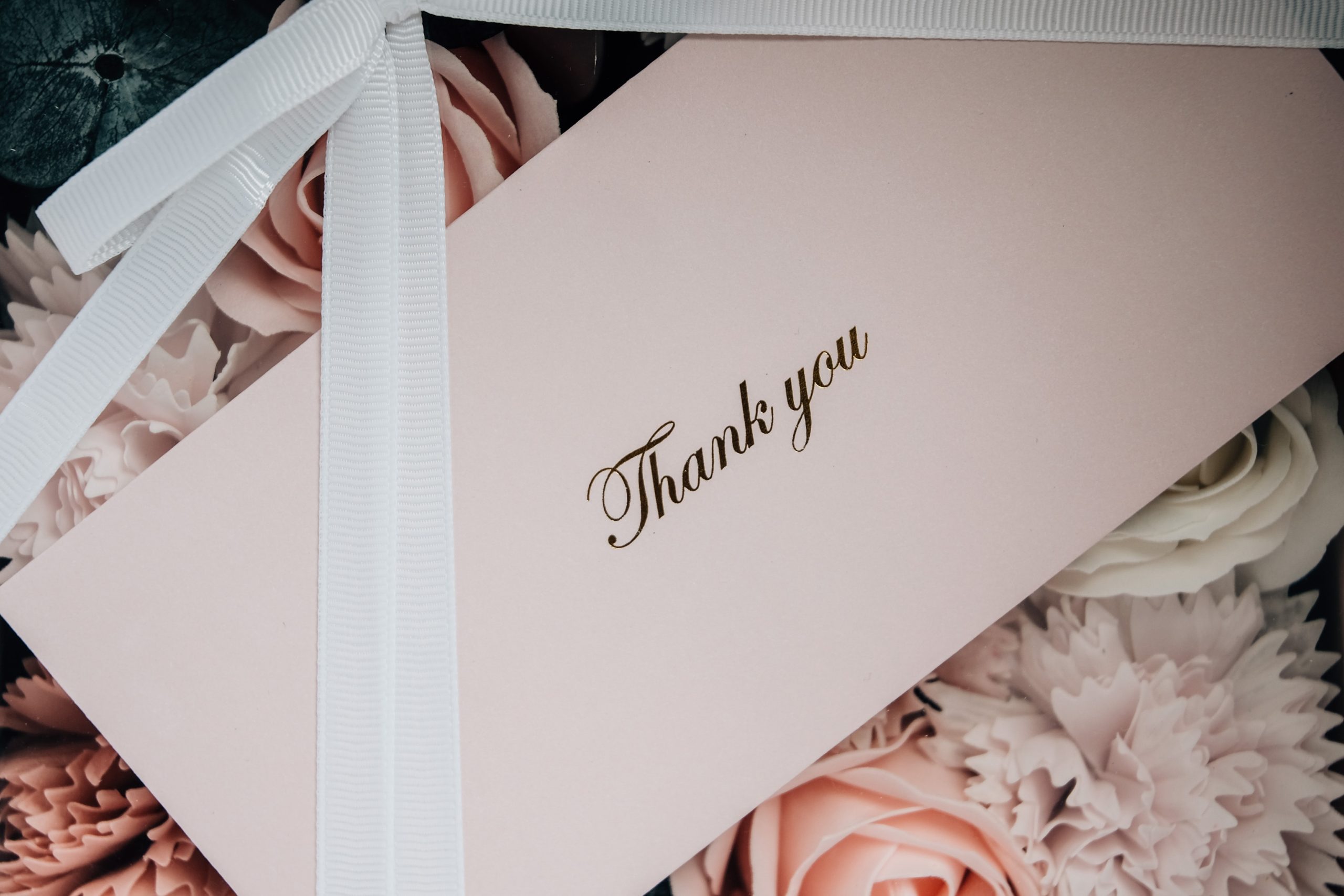 Post Wedding – Thanking Your Vendors
It's important to a small business to get feedback on their service to you, be that florists, pipers, cake makers or celebrants.
Even the venue and their staff like to get a thank you back from couples.
Most of us are small family businesses, and a review helps our new clients see what a good job we've done for you.
When I'm looking for a tradesman, for instance, if a friend recommends someone, I know I can trust them to do a good job.
You can do it in various ways, either by email or with one of you're thank you cards in the post.
Or by going onto their social media and leaving a review, that's where other couples see your reviews when they are looking for a vendor for their wedding.
Post-Wedding – Having your wedding dress cleaned
This ones quite important to do as soon after the wedding as possible, get any stains out quickly.
I'd do this even if you're keeping your dress.
The longer you wait to have your wedding dress cleaned the harder it is to remove perspiration, food and drink stains along with any make up stains that you got onto your dress whilst getting ready.
There are a few dry cleaners around Aberdeen that specialise in cleaning wedding dresses.
Post-Wedding – Box your dress
Once you've had your dress cleaned, you may want to store it in a specially designed wedding dress storage box if you're going to keep it for any length of time.
 In Aberdeen, there is a lovely company called https://www.emptybox.co.uk/ with stunning boxes for storing your wedding dress.
 Every box is made with a unique board that is pH neutral, which helps to stop your wedding dress turning yellow.
 The box contains acid-free tissue to wrap the dress in and instructions on packing your wedding dress into the container for safekeeping.
Post-Wedding – Choosing Your Photos
Whichever package you chose with your photographer for your wedding day, you will at some point have to decide which photos you want from your day.
So once the link comes through to your wedding day gallery, set aside time for you and your partner to sit down and go through them all.
You'll find that each time you go through them, you'll find something different in them.
And you might change your mind a dozen times on which ones are your favourites.
A job not to be hurried.
Post-Wedding – Should I Have An Album?
You may have spoken to your photographer about this already, or is it something that you held off for a bit to see if there was any budget left for that?
Still not decided if you want an album in this age of digital photos?
I was speaking to my 2022 couples recently about photo albums. Were they having one?
And a few were still undecided if they would do an album or not. I've not actually seen one for a long time, but I love a photo album.
I'm from the generation that had photo albums for everything, and I love pulling out an old album and looking through photos of family when they were young and friends and family no longer with us.
There is always that little detail in a photo that jogs your memory about something you may miss in a digital image.
An album is a lovely keepsake that will last for years and years. Something that your kids and grandkids can look through with you when they come along
Not everyone is computer savvy, like the older generation, for instance, that includes me, I can do the basics, but that's it 😊
I know my dad struggles to look at photos on the phone or computer but loves to bring out his old stash of pictures for us to look at.
He's even got our young life on slides (yup, I'm that old 😊), and we do a wee projector night now and again.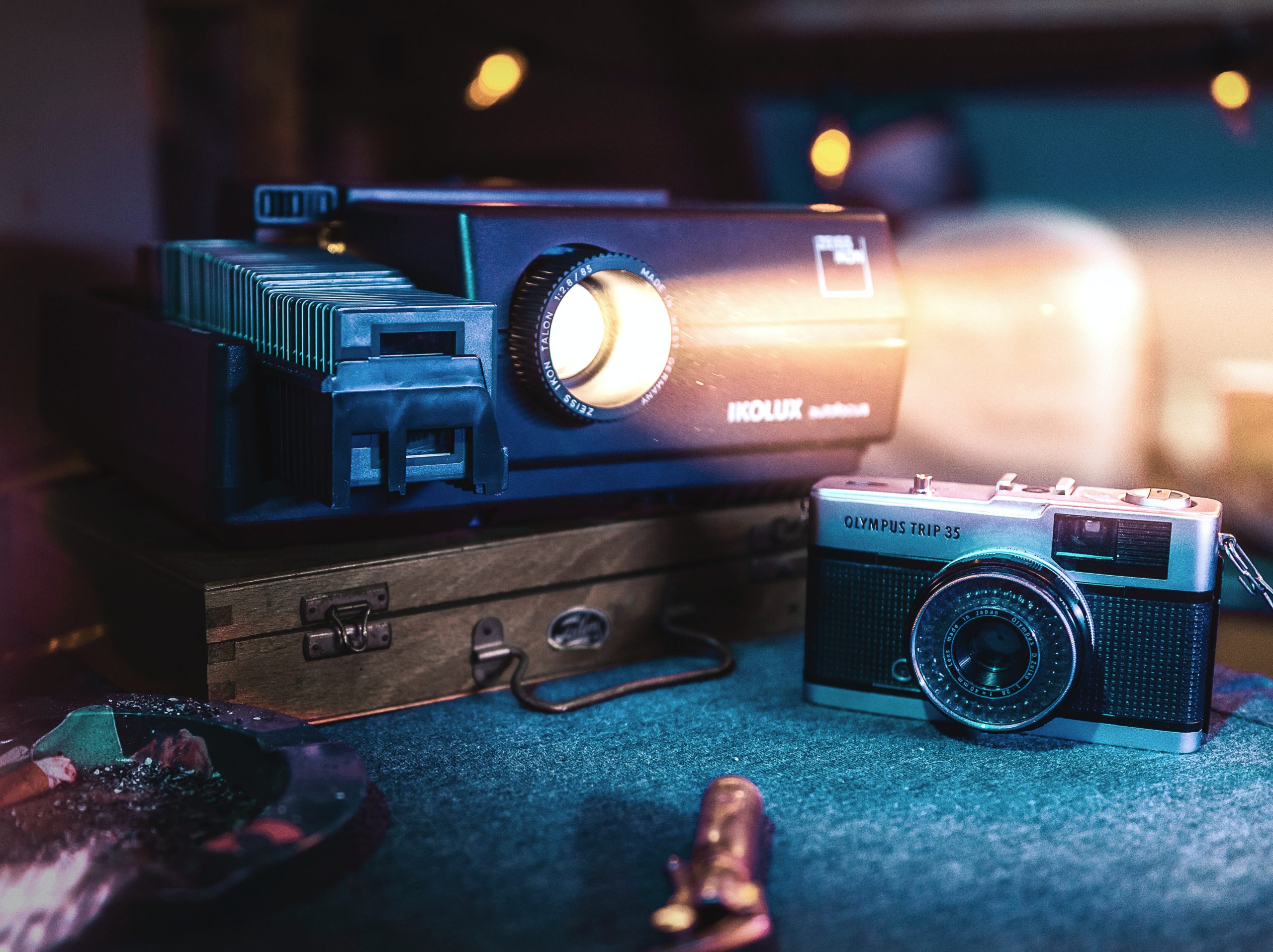 Post-Wedding – Wedding Gifts
Did you have a wedding list, or is that a thing of the past now?
Using a wedding list should have prevented you from getting 2 of anything but if you did now would be the time to return one of those items.
Post-Wedding – Change Your Name
Have you chosen to take your partner's name when you got married?  It's not compulsory and some couples chose not to go down that route.
But if you have changed your name there are a multitude of documents that you need to legally change your name on.
My blog here explains in more detail what you need to change and how to change them.
This may take you a while to get them all done and returned to you in your new name.
And relax, that's the post-wedding checklist done.
Time now to chill and enjoy married life together, and if you're still missing a to-do list why not start planning your future together?
That first anniversary will be here before you know it so you could list what to get your partner for their anniversary gift.
See to-do lists are never-ending, so there will always be a list to fill the space of your wedding to-do list.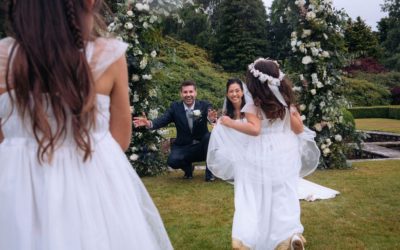 Liz and Matthew Wie WeddingWhen America meets Scotland for Liz and Matthew Wie Family wedding. A beautiful personalised family celebration.Who got married? Liz and Matthew Wie. The venue for their wedding ceremony was the stunning Gordon Castle in Fochabers. On the...