After your big day, there are still some tasks to complete.
You've had your wedding day and are feeling a bit lost as you've nothing left to plan now. Did you enjoy all that planning, I know I do.
But there are still a few things left that you could do post-wedding that are still wedding related.
So let's take a look at some of the post-wedding things you could do to fill that time you have free now.
Your to-do lists may still be around for a little while yet.
This is when a checklist comes in handy for what to do post-wedding.
I've covered a few of the essential items here. You may have few of your own to complete post-wedding.
Please feel free to share if i've missed anything.
"Every day I will accomplish one thing on my to list."
Post-wedding Thank You Cards
First on our post-wedding checklist is one that everyone loves to get, a thank you card, and I personally think it's good manners to thank people for their gifts.
I've been teaching my grandchildren the same thing for their birthday gifts too.
Are you going to use one of your wedding photos to create a thank you card?
If you have a photo from your photographer, creating a thank you card is easy on the likes of canva; you need to print them off on a good printer though or ask a local stationary company to print them for you.
Did you give someone in your wedding party the job of recording all your gifts?
You'll need to get the list from them or get them to help you do all the thank you cards.
Post-Wedding – Thanking Your Vendors
As part of your post-wedding checklist contact our vendors.
It's important to a small business to get feedback on their service to you, be that florists, pipers, cake makers or celebrants.
Even the venue and its staff like to get a thank you back from couples.
Most of us are small family businesses; a review helps our new clients see what a good job we've done for you.
When I'm looking for a tradesman, for instance, if a friend recommends someone, I know I can trust them to do a good job.
You can do it in various ways, either by email or with one of you're thank you cards in the post.
Or by going onto their social media and leaving a review, that's where other couples see your reviews when they are looking for a vendor for their wedding.
.
Post-Wedding – Having your wedding dress cleaned
This ones quite important to do as soon post-wedding as possible to get any stains out quickly.
I'd do this even if you're keeping your dress.
The longer you wait to have your wedding dress cleaned the harder it is to remove perspiration, food and drink stains along with any make-up stains that you got onto your dress whilst getting ready.
A few dry cleaners around Aberdeen specialise in cleaning wedding dresses.
Post- Wedding – Box Your Dress
Once you've had your dress cleaned, you may want to store it in a specially designed wedding dress storage box if you're going to keep it for any length of time.
 In Aberdeen, there is a lovely company called https://www.emptybox.co.uk/ with stunning boxes for storing your wedding dress.
 Every box is made with a unique board that is pH neutral, which helps to stop your wedding dress from turning yellow.
 The box contains acid-free tissue to wrap the dress in and instructions on packing your wedding dress into the container for safekeeping.
Post-Wedding – Choosing Your Photos
Whichever package you choose with your photographer for your wedding day, you will at some point have to decide which photos you want from your day.
So once the link comes through to your wedding day gallery, set aside time for you and your partner to sit down and go through them all.
You'll find that each time you go through them, you'll find something different in them.
And you might change your mind a dozen times on which ones are your favourites.
A job not to be hurried.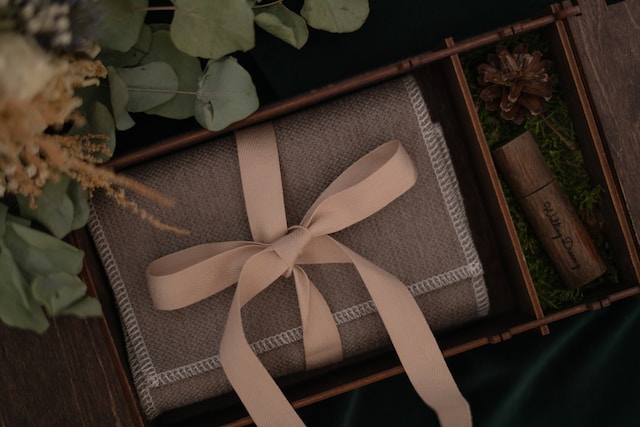 Should You Have A Wedding Album?
This is something that can be done pre or post-wedding.
You may have spoken to your photographer about this already, or perhaps it is something that you held off on for a bit to see if there was any budget left for that.
Still not decided if you want an album in this age of digital photos?
I was speaking to my 2022 couples recently about photo albums. Were they having one?
And a few were still undecided about whether they would do an album or not. I've not seen one for a long time, but I love a photo album.
I'm from the generation that had photo albums for everything, and I love pulling out an old album and looking through photos of family when they were young and friends and family no longer with us.
There is always that little detail in a photo that jogs your memory about something you may miss in a digital image.
An album is a lovely keepsake that will last for years and years. Something that your kids and grandkids can look through with you when they come along
Not everyone is computer savvy, like the older generation, for instance, that includes me. I can do the basics, but that's it 😊
I know my dad struggles to look at photos on the phone or computer but loves to bring out his old stash of pictures for us to look at.
He's even got our young life on slides (yup, I'm that old 😊), and we do a wee projector night now and again.
If you want to read more about photo albums, check out the blog here.
Post Wedding – Wedding Gifts
Did you have a wedding list, or is that a thing of the past now?
Using a wedding list should have prevented you from getting 2 of anything, but if you did, now would be the time to return one of those items.
Post Wedding – Change your name
Have you chosen to take your partner's name when you got married?  It's not compulsory, and some couples choose not to go down that route.
But if you have changed your name, there are a multitude of documents that you need to change your name on legally.
My blog here explains in more detail what you need to change and how to change them.
Getting them all done and returned to you in your new name may take a while.
And relax, that's the post-wedding checklist done.
Time now to chill and enjoy married life together, and if you're still missing a to-do list, why not start planning your future together?
That first anniversary will be here before you know it so you could list what to get your partner for their anniversary gift.
See, to-do lists are never-ending, so there will always be a list to fill the space of your wedding to-do list. More from The Celebrant Angel Blog…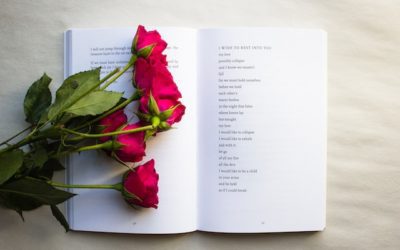 Readings for weddingsA reading sets the right vibe and reflects your personalitiesYour...
read more
What Music Do I Need For A Wedding Ceremony?
Choosing the right music for your wedding ceremony is another way of creating memories.
I'm often asked what music do I need for my wedding ceremony?
Choosing your wedding day music can be pretty stressful for couples, and a task often left right till the end.
And that's okay, but do you know how many songs you need for your wedding ceremony?
And what parts of the ceremony need a bit of music.
If you know how much music you need for your wedding ceremony, you can start making up a playlist with some options that you can whittle down closer to the time.
This wedding music list is different from your reception music (another thing to add to your to-do list, I'm afraid).
Consider the kind of atmosphere you want your music to convey.
Is there a particular instrument you like?
Is the wedding formal or laid back? Funny or romantic?
Sometimes it's good to see the ceremony script once your celebrant has created it so you can see the tone of the wedding ceremony and can then choose the right music to play on your wedding day. 
Unless you already know what music you want to use, of course.
So let's look at what music you need for the whole ceremony.
The arrival of the guests..
When your guests arrive, they always do a wee bit of mingling with each other, don't they? And it can be pretty awkward if there is no "noise".
You don't have to have music playing at this part of the wedding ceremony, but it helps to relax everyone before the ceremony starts.
So I'd suggest picking a nice calming piece of music to play in the background whilst they arrive and wait to take their seats.
Aim for about 30 minutes of music for this bit, as many guests like arriving early.  
Does the music need to be live at my ceremony?
That depends on your budget.
You might choose to have a string quartet or a harpist as your ceremony music.
And they will guide you on suggestions of what they could play here.
And if your budget doesn't stretch to live music for your wedding ceremony, you can create a playlist and play it through a PA system for any part of the wedding. That's fine,
But you will need someone to control the music for you.
Someone to turn it on and off and play the right track
The arrival of the wedding party..
What you have to decide here is, do you want two bits of entrance music?
One for the wedding party and one for you.
The music for the wedding party doesn't have to be the same piece of music that the bride arrives to.
And does your partner want to walk down the aisle to a piece of music, or are they happy just gliding down there quietly?
So perhaps you need a few tunes for the wedding party's arrival, based on your choices above.
What Music Does The Bride Walk Down the Aisle To?
Now, do you wanna come in nice and quietly, slowly?
Or do you wanna come in making an entrance?
This might be an ideal place to use your favourite song.
Are you a classical girl or a pop girl?
There are endless options to choose from, but it has to be something you're comfortable walking down to.
If you're nervous or quiet, you don't want to be playing something loud.
Also, think about the length of the tune; make sure you don't start off too early and are at the altar before the best part of the song comes on.
How Many Songs Do I Need for The Signing Of The Register?
This is another part of your wedding ceremony where you need a little music, as your guests are waiting for you to sign the marriage schedule.
As it's the couple, the 2 witnesses and the celebrant who all sign the register, it might take 10 mins,  consider having a couple of tunes to play while your signing the register..
Your photographer will also want to take photos at this point.
Again if you have a playlist, you can stop the music once it's all done.
You definitely need a song to play after your ceremony as you exit.
So, you're married, have done the paperwork, and are ready to leave the ceremony as a married couple.
You should have a really happy song for this part.
Something that reflects your both or the fact that you're now married.
What would you have here?
I might have something like Signed, Sealed, Delivered I'm yours by Stevie Wonder.
And there you have what you need music-wise for the actual wedding ceremony.
It takes some thinking to get the right tunes.
But I promise when you pick the right tunes, it will make a fantastic difference to your wedding ceremony.
If you're creative and inventive with your choice of wedding songs, they will be remembered for a long time.
Do you have any suggestions for songs couples could use in their wedding ceremony? More from The Celebrant Angel Blog…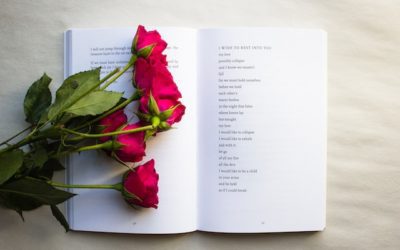 Readings for weddingsA reading sets the right vibe and reflects your personalitiesYour...
read more
Do You Need A Wedding Website?A wedding website can drastically reduce your planning...
read more
6 Alternative Ways To Walk Down The AisleThis is your day, do it your wayAs your wedding...
read more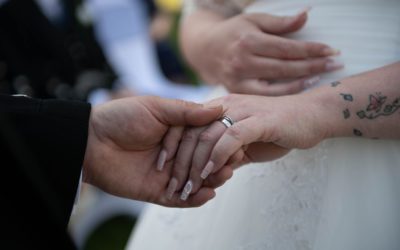 Georgie And Chris Whiteside   A chilled and relaxed ceremony was the order of the day....
read more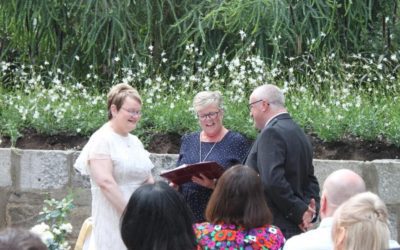 Maggie and GaryThat special kinda love Once in a lifetime as a celebrant you come...
read more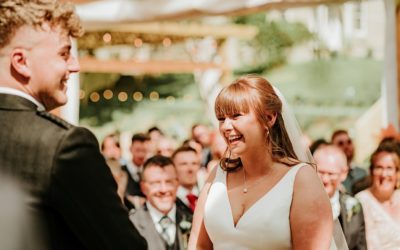 Leah and Ben McCabe   High School Sweethearts A high school sweetheart...
read more