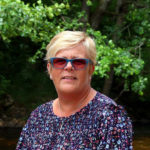 A special day for a special couple who wanted the freedom to be who they are in their ceremony.
Who got married – Anna Johnston and Scott Salter
Hazel Head park café was the setting for this May couple, 25th May to be exact, a day filled with love and laughter, just what the couple had ordered.
Anna made contact with me back in October 2021 to discuss her wedding.
The first meeting with couples is an opportunity for them to learn exactly what a celebrant ceremony is like. 
So we met up, clicked and booked the date in my diary.
Anna already had what she wanted in mind, everything was falling into place perfectly.
All our meetings were chilled, relaxed and good fun.
Anna and Scott had a good idea of what they wanted in their ceremony but were also open to suggestions.
My remit for the ceremony was that they wanted it to be different, chilled, no rules or traditions, and together that's what we created.
Anna and Scott's Wedding Plans 
Anna had 2 plans for their wedding right for the offset, plan A and plan B.
You've gotta love an organised woman.
In fact, that was one of the things that Scott said he loved about Anna in his vows, her organisation of them both.
Plan A was at Hazelhead park's new café who had been promised the revamp would be completed by the date of Anna's wedding.
Plan B was a marquee in their garden, which was happening anyway as that's where the celebrations were taking place.
But if the venue hadn't been ready we were to have the ceremony there as well.
Anna and Scott's Venue
In 2019 the café got burnt down by young vandals, almost completely destroyed in the fire.
But it's been revamped into a beautiful spot for coffee, cake, or a wedding ceremony.
As we got closer to the date, and Anna passed it every day on her walk, it was touch and go if it was going to be ready for the wedding.
But she remained confident the whole 6 months I was talking to her that it WOULD be ready.
And ready it was, by a cat's whisker though.
The venue is decorated in natural shades of light grey and white, which means it fits any colour scheme.
Damian and Pat and their staff were brilliant on the day. They were always to hand when needed but not in the way.
It's the perfect place to hold a smaller wedding, which is precisely why Anna and Scott chose to have their wedding there.
Go ahead and check out the venue if you're after a small intimate venue for your wedding celebrations
We had one little drama about the venue until the very last minute.
There were barriers erected around the building to keep the vandals out until it was finished.
Right up until the last moment, it was touch and go if those barriers would be gone on the day.
It was the only thing Anna wanted to be sure of on the day, so they wouldn't show up in her photos.
Scott and I promised her they would should be have to move them ourselves.
I arrived an hour and a half before the ceremony just to make sure that the workmen had moved them and they had, JUST.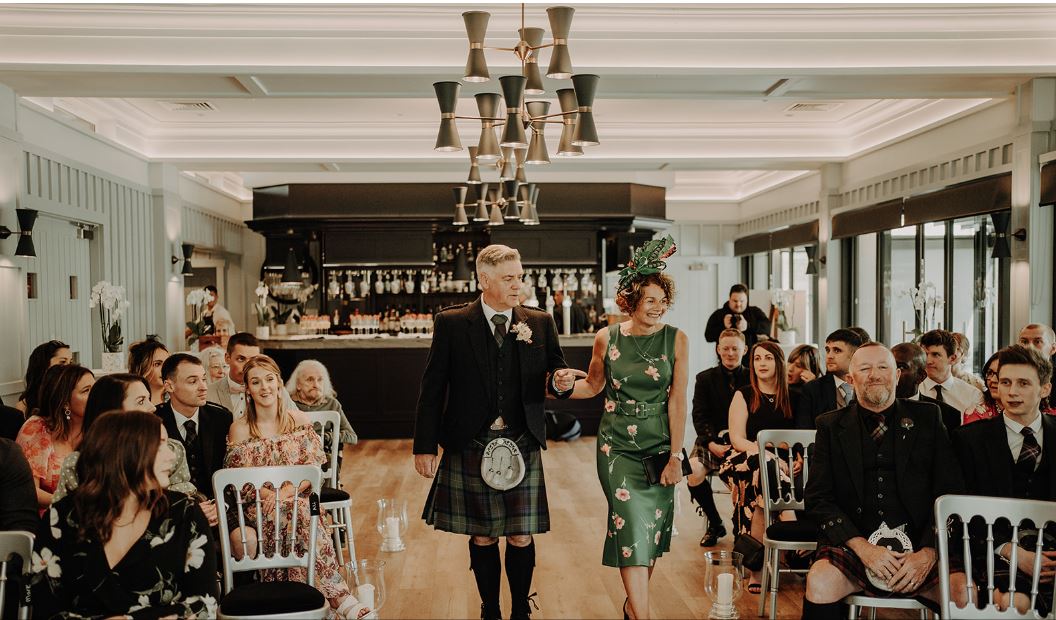 Anna and Scott's Guests
We had guests come all the way from Holland and Australia as well as Aberdeen and Coventry.
They were all as chilled as Anna and Scott and couldn't wait to see the couple together and hear their ceremony.
The Weather
Doesn't every bride hope that when they waken on their wedding day that the suns bursting out of the sky?
Well, this one wasn't sure what it was gonna do.
It was one of those days when you didn't know if you would need a brolly or not.
It felt very close, but the sky was black, then blue, then black; the rain drizzled, poured down, and finally disappeared.
Us celebrants always take along a pinch of confidence in the weather on our wedding days, along with every finger and toe crossed.
The sun came out just as Anna arrived and shone the whole way through the ceremony and for some of their photo shoot.
Anna and Scott's First Look
Scott and his groomsmen were pretty chilled, not a nerve amongst them, but plenty of smiles as they stood by my side waiting for Anna to arrive.
Scott and Anna did a first look before entering the ceremony area.
The nod came that Anna had arrived, so off went Scott for his first look at his beautiful bride.
Scott had been asked some Mr and Mrs questions for Anna's Hennie, and when he was asked what was the least favourite thing that Anna wore, he said her cycling shorts.
Well, she was as far from cycling shorts as you could get that day; she was absolutely stunning and grinning from ear to ear.

Arrival Of The Bride
Right up until the last minute, we didn't know how the processional was going to go; Anna wanted to wait to see how she felt when she arrived at the venue.
So we waited in anticipation to see what order the couple were going to come in was it going to be
Mother and father, Bridesmaid, then couple
Or
Groom, Parents, Bridesmaid
Then bride and father
But no, she stunned us all and walked down herself.
I was so proud of her, she was beaming, and I couldn't help but have a wee tear.
There was the girl I've gotten to know over the last 6 months, looking stunning and showing them how it's done her way by walking down herself.
There are lots of ways to walk down the aisle and you can find some options here.
We had the Cairn string quartet playing to the guests as they mingled, waiting for the wedding party to arrive.
Anna walked down the aisle to Cannon, played by the quartet.
I  had to pass a tissue to Scott at the start of the ceremony, this is where the tears normally come.
You've been planning and organising for months if not years and now you're standing right in front of the person you love most in the world.
This couple was gorgeous to watch, they were touchy-feely, confident, happy and excited all at the same time.
We had an unplugged wedding which was great as it left the space free for the photographers to get the photos the couple wanted without phone cameras being in everyone's hands.
The lovely photos here were taken on the day by the lovely Danielle at https://daniellelesliephotography.com/ and Sandie at https://www.sandieritchiephotography.co.uk/
That's a bit that I cover in the housekeeping part with the guests before the bride arrives, and every couples different.
Some don't mind the guests taking photos and sharing them, but most couples these days ask them not to share anything until they have themselves.
Anna and Scott's Readings
Having readings in a ceremony allows you to include some of your guests if you wish to do the reading, but this day I was doing the readings.
One of the readings that I chose for the ceremony, Anna and Scott both liked when I sent them their script to review
It was called Marriage and such a lovely light-hearted reading
Marriage is about giving and taking, forgoing and forsaking

Kissing and loving, pushing and shoving

Caring and sharing, screaming and swearing

About being together whatever the weather

Marriage is about being driven to the end of your tether

About sweetness and kindness, wisdom and blindness

It's about being strong when you're feeling quite weak

Saying nothing when you're dying to speak

It's about being wrong when you know you are right, giving in before there's a fight

It's about two living together as cheaply as one.

Marriage is about heeding advice, which is always well-meant

Never counting the cost until it's all spent

And for you two today it's about to begin.

Some days will be filled with joy, and some days filled with sadness

Too late, you'll discover, that marriage is madness.
Rituals
Many couples today choose to include a ritual in their ceremony, like hand tying or the Quaich.
Anna decided to do two rituals in their ceremony.
Ring Warming
Firstly we had a ring warming, this allowed the guests to be involved in the wedding ceremony to.
Anna had bought a lovely little box to put the rings in to keep them secure.
I explained what the guests needed to do, and we set the rings off around the room.
You can learn more about a ring warming here.
Hand Tying
They also chose to include a hand tying in their ceremony.
Hand ties can be made from anything you want; Anna and Scott chose a piece of Scots family tartan for his and Anna chose a bit of Aberdeen Granite city tartan.
The tartans represented where they met and where they are building their first home together.
If you'd like to know more about a hand tying check out the blog here 
During my meetings with my couples, I always ask them if they have any funny memories from their dates or holidays together.
Anna and Scott told me about a family holiday in Spain, Scott's first Johnston family holiday.
It was about her dad and a boy's kayaking trip; I couldn't stop laughing at it, so we included it in the ceremony; her dad was game for a laugh but knew nothing about the tale we were to tell in the ceremony.
It was so funny as I handed him over a pair of new flip flops.. he was delighted.
But he took me to the side after the ceremony and told me a few tales that Scott had left out from our story, all in good jest though.
Anna's dad loved the ceremony and said if he ever got married again, he would definitely be doing a celebrant ceremony; hopefully, he'll remember my name, and I get to create his ceremony too.
I love when we have the opportunity to let people see how relaxed and personal a ceremony can be, away from the norm, away from traditions.
It brings a smile to my face that I get to make such a difference to couples' special days.
Anna and Scott finished off their wedding day, breaking with tradition again.
They had a marquee in their garden and had chosen to have little vans as their food options; what a fab idea and everyone loved the relaxed atmosphere.
They had a pizza van, a pancake van and a coffee bar van, all parked up outside their house for the guests to help themselves.
I got lovely feedback from Anna and Scott after the ceremony.
Mary conducted our wedding ceremony in Aberdeen on the 25th May 2022.

From our first enquiry, Mary took the time to get to know us and find out what we were looking for in our ceremony.

This was all before we booked which was great to ensure we picked the right celebrant for our day. 

The ceremony that Mary delivered was amazing, personal and funny, exactly what we wanted!

She is very organised and exactly the sort of person you need as part of your wedding!

Thank you Mary we are so glad we picked you! X
If you want to learn more about how I personalise a ceremony then check out the blog here 
And if that's not a testimonial to how special your day can be by using a celebrant, I don't know what is
I had as much fun at this wedding as the couple, and their guests had and would do it all again in a flash.
If you like the thought of doing something a bit different for your wedding ceremony, then please pop over for a chat.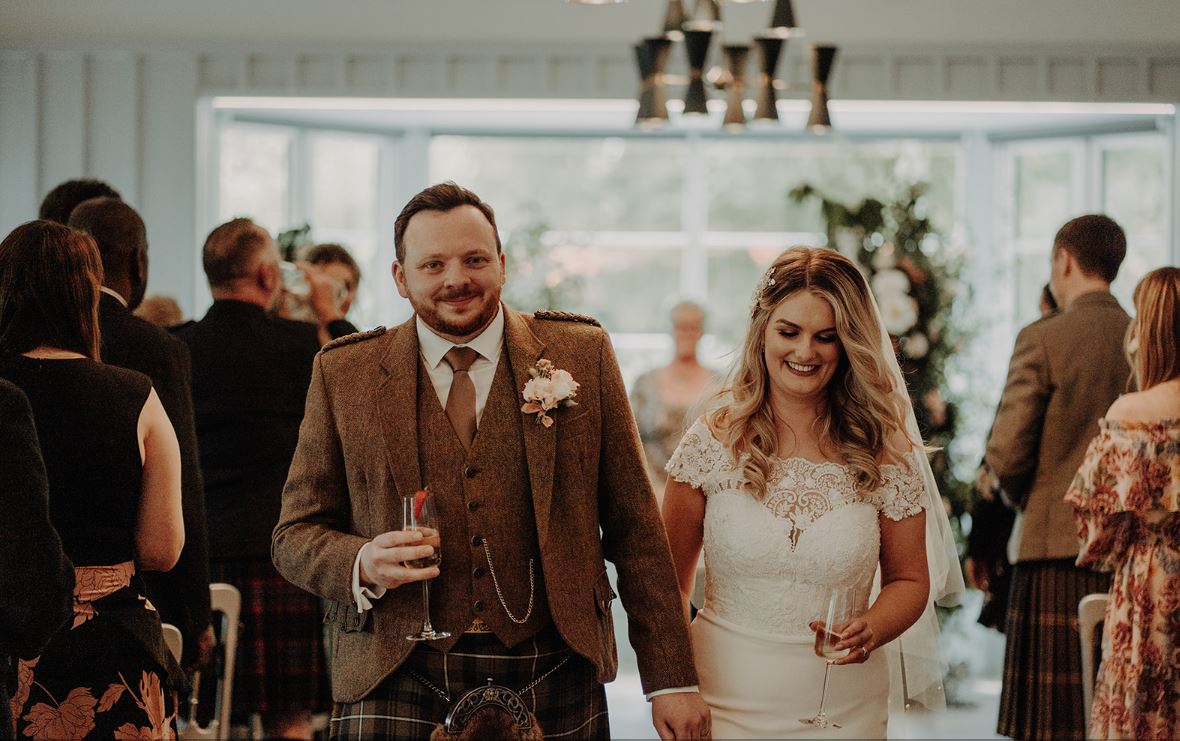 Choosing a celebrant means your wedding ceremony is a reflection of you as a couple.  A ceremony that can be light hearted, funny, formal or simple.  It will be exactly what you want it to be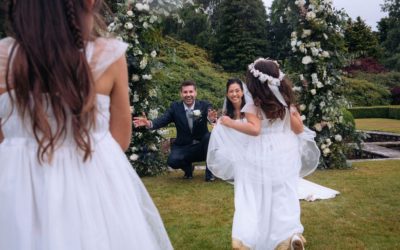 Liz and Matthew Wie WeddingWhen America meets Scotland for Liz and Matthew Wie Family wedding. A beautiful personalised family celebration.Who got married? Liz and Matthew Wie. The venue for their wedding ceremony was the stunning Gordon Castle in Fochabers. On the...