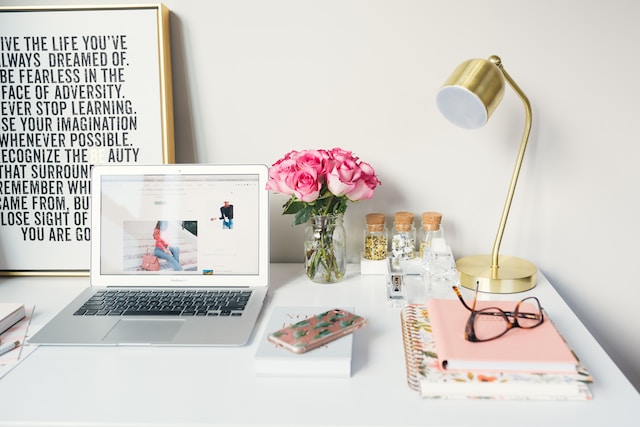 Do You Need A Wedding Website?
A wedding website can drastically reduce your planning stress
Are you currently knee-deep in the wild world of wedding planning?
Are you already feeling the stress creep in, contemplating how to relay all those essential details to your guests without resorting to carrier pigeons or smoke signals?
Well, fear not, intrepid wedding planner!
Have you thought about having a wedding website, you're very own digital wedding planner.
In a world where today you can get your grocery shopping and plumbing accessories online, why not let your wedding join the digital age?
And there are many couples who don't go digital, but lets have a look at the benefits of having a wedding website.
How often have you gotten a wedding invitation and retained the information on it?
If you're an organiser like me you will have pinned it to the fridge door.
If not, It will be lying in a drawer somewhere and all the details forgotten, and as it gets closer to the date you try and find the invitation to get all the details and can't find it.
That's where the benefit of a wedding website comes in its all in once place a the touch of a button.
conveys information and enables communication between you and your guests
What Do You Put On A Wedding Website?
Along with lots of information about your wedding on the website, you could have an FAQ page where you store all the questions family and friends might ask, and where you can keep adding to as you get more questions that others might be thinking about as well.
Your guests, bless their curious souls, will fire questions your way, from the classic "What should I wear?" to the avant-garde "Is there a day two, or do we only get one day of partying?"
As much as we love our nearest and dearest, you won't have the time (or the sanity) to write personalized responses to a deluge of texts and WhatsApp messages.
It's a no-brainer: gather all your wedding details in one convenient spot – your wedding website!
Everything is in one place, and you just direct all the guests to the website; how easy is that?
So what do you put on a wedding website? 
Well, lets have a look at some of the useful things I think would help your guests be wedding ready.
Now I wouldn't recommend putting it on your website, or at least not all of it, because its your story that we will transform into a wedding script, and you don't want them knowing everything before the ceremony do you?
By all means, share some of your history together, but remember and leave the juicy bits for us to share on the day.
Where is the wedding being held. 
Here you can put lots of information about the venue and links for them to have a look around. That way they will know if they should take their swimming cossies with them if there is a pool.
What a nice way to refresh the following morning
What time does the ceremony start?
Now remember we don't want anyone turning up after the bride, so always tell them to be there a good half hour before the time your ceremony is due to start.
That way they can catch up with old friends and family before we begin.
What time does the reception finish? This will allow your guests to plan babysitters, overnight accommodation etc.
Transport and accommodation details
Letting everyone know the logistics of getting to and from the venue can be a nightmare if you were to do it by watsap, but it's ideal for putting on your website.
Are you organising transportation for your guests, such as a bus to pick them up or drop them off at the end of the evening?
It's also a great idea to contact the venue and gather information about local taxi services.
You can then list these details on your website, making it easy for guests to plan their transportation to and from the event.
Accommodation is another critical aspect, as not every venue will have enough rooms for all your guests who wish to stay overnight.
You can provide a list of nearby accommodations on your website, including any special rates or discounts you may have secured for your wedding guests.
These logistics can be added to your website, perhaps closer to the wedding date, once all the details are finalized.
Your wedding website then becomes the one-stop-shop for all your guests' logistical needs.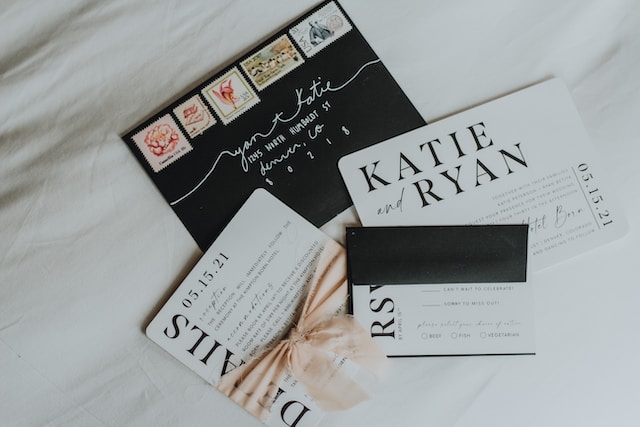 One of the most vexing challenges couples face during wedding planning is the exasperating wait for those elusive RSVPs, which often require relentless reminders.
However, a wedding website can transform this ordeal into a more manageable task with the help of its user-friendly RSVP form.
Guests simply need to complete the form, click the submit button, and voila! It's a breeze.
Now, there are always those people that need a wee nudge, but at least on the website, you can see who they might be and nudge away.
Is there a dress code or a colour theme that you would like your guests to follow on the day? You can put that on the website to.
You don't need to give away anything about your wedding colour theme by doing that if you don't want them to know, give them the general drift.
Is the wedding inside or out?  They would need to know that so they come prepared, like taking sunscreen if the weddings are in the middle of summer, or a brolly or warm jacket if it's in winter.
Or if it's in Scotland, you might need all 3 with the weather we get here; it can be four seasons in one day here in Aberdeen.
This is another good place to ask your guests about dietary requirements so that when you come to choose your wedding day menu or have it all to hand to discuss with the venue.
If you're having children at your wedding, find out if the venue has a babysitting service available.
Some of your guests might want to use that if it's available and have some adult-only time later in the evening.
Once you've had your menu tasting session at the venue and taken into consideration all the dietary requirements you would then be able to put up the menu options on your wedding website for all your guests to see, and pre-order in advance.
Being proactive by pre-ordering assists the venue in planning precise quantities of produce and meat, minimising food waste, which is a huge bonus.
Again, this would be an item to upload onto your wedding website once you have finalised the choices.
Is the venue wheelchair accessible?
Perhaps they have a different entrance for wheelchairs; be sure to ask that question and get the answer on your website.
Now we don't want any Tom, Dick or Harry finding your website on the web and checking out all your details, but fear not that's all covered.
You can set a password on your website.
You can set most of them to private so that only those who are attending can see all the details.
You can give some different access from others, so if you use one of your wedding parties as an admin for the site, their access would be different from Auntie Mary, who's attending the wedding.
How do you let your guests know there have been new things added to the website, like the menu options for instance?
Many wedding websites have a function for you to enable notifications, then every time that you upload something onto the site, your guests who have the link to your website will be notified of a change; they pop on the site and hey presto they have all the new information, just like that.
Now that ability would sell a wedding website to me, imagine the time your saving by not sending a lot of wataps or emails telling them of any changes.
As much as I love the art of in-person communication, it's hard to ignore the countless advantages that digital wedding websites bring to modern couples.
The convenience, personalization, and efficient planning tools they offer are truly remarkable.
Have you already set up your own wedding website, or are you still deciding if you're going down the digital path?
If you've had the experience of using a wedding website, we'd love to hear from you about the benefits you discovered that I might have missed.
Did you find the setup process straightforward?
Did you delegate some admin rights to your wedding party to make site management easier?
Your insights and experiences could be invaluable to those embarking on their own digital wedding journey.
Ultimately, it's all about making your special day as seamless and memorable as possible, and digital wedding websites have undeniably become an indispensable tool in achieving just that. More from The Celebrant Angel Blog…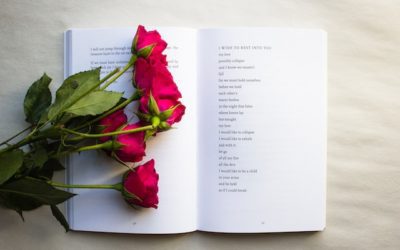 Readings for weddingsA reading sets the right vibe and reflects your personalitiesYour...
read more