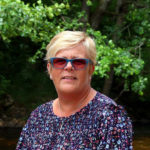 How To Make A Small Wedding Fun
…an opportunity to spend more time with those you have invited.
How to make a small wedding fun.
This year, many couples rethink their weddings due to the smaller numbers allowed to attend with all the COVID restrictions. One of the concerns couples have is "will our small wedding be fun"?
Smaller intimate weddings are on the increase around the globe. Even elopements are on the increase.
Don't sweat the small stuff, though; it's pretty easy to put a bit of fun into a small wedding without costing too much either.
It doesn't have to be boring; there is a lot more opportunity to make them personal and fun.
So how can you have a bit more fun on the day?
Here are some small wedding ideas you might like to consider.
Comfy Seating
Although we still have to stick to socialisation restrictions at a small wedding outdoors. You may be worried that it will look weird, but I promise that it looks quite cosy once you see it all set up.
Why not use soft seating for your seating plan at the ceremony. Nice comfy sofas or lounge chairs, set out at the required distance.  
The more mismatched, the groovier. I love a bit of mismatch in everything, never mind seating. 
…Smaller intimate weddings are on the increase around the globe…
Hand Sanitiser Favours
What about making special wedding hand sanitiser bottles?
There are lots of online tools where you can create a label, like Moo.com.
You could have a small picture of you both on it and the wedding date, and leave a bottle on each person's chair. 
They could even be your favours.
Face Mask Compeition
How about asking your guests to make their own wedding face masks. Offer to give a prize for the best one.  
I can imagine what might turn up. 
Desserts
What about setting up an ice cream bar? 
I see lots of wedding suppliers that hire out small portable ice cream wagons; you could hire one of them. Let the guests help themselves during the day.
Watch the kiddies though in case they eat too many. 
Wedding Movie Night
If you have all those lovely comfy seats already set out, what about doing a movie night as part of your smaller wedding?  
You can hire out large screens to play the movie on.
Imagine sitting with your partner and watching your favourite movie with all your favourite people, on one of the most romantic nights of your life so far.
Which would you have on your screen?   Top Gun or Dirty Dancing?
These are just a few ideas you could consider doing to make your small wedding fun.  There are lots of different ways that you can make them more personal.
Remember size doesn't matter in a wedding, it's all about having fun with your favourite people.
Small weddings can be fun!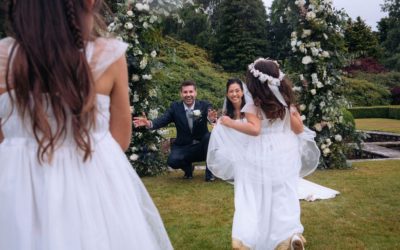 Liz and Matthew Wie WeddingWhen America meets Scotland for Liz and Matthew Wie Family wedding. A beautiful personalised family celebration.Who got married? Liz and Matthew Wie. The venue for their wedding ceremony was the stunning Gordon Castle in Fochabers. On the...