Kerry and Steven's Wedding
The "We're Not Romantic" Couple
We don't want romantic says Kerry; we're not that kinda couple.
Kerry and Steve had been together for 19 years before they decided they wanted to get married
Their ceremony was filled with laughter, and they are romantic, really.
I have a skill that can always find the romantic bit in a couple.
Keeping the love alive… 
and maintaining a great marriage needs dedication, work, and creativity.
so how do you keep it alive?
Be adventurous together and push one another to try new things.
Laugh together, often
Do those things that you did in the beginning; remember how it started
And lastly, make every year together better than the last.
On this day, I give you my heart
My promise
That I will walk with you
Hand in Hand
Wherever our journey leads us.
Living, learning, and loving, together, forever.
Date & Venue
 The Altens Thistle Hotel was the venue for Kerry and Steve's wedding in Aug 2022.
They had their ceremony in a small intimate room which held their wedding party perfectly.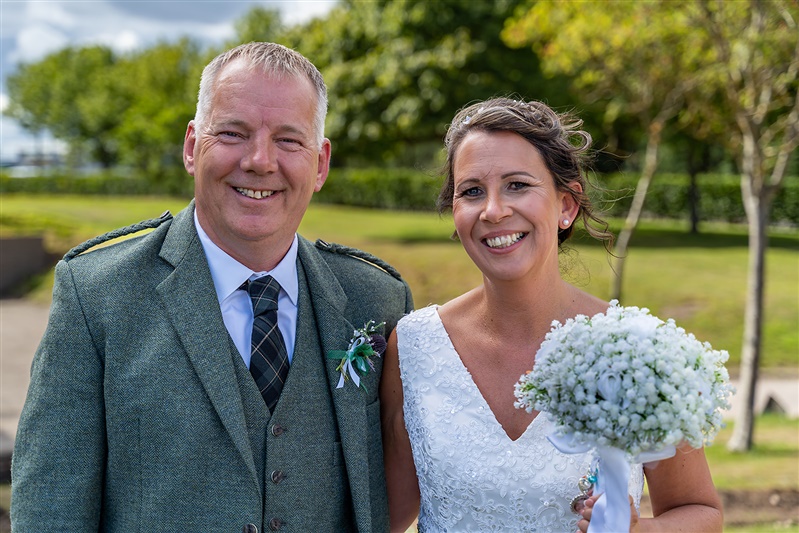 THE COUPLE
 Kerry and Steve are an amazing funny couple where romance in their relationship is taking the Piss out of each other.
They were a pleasure to work with and open to suggestions on how to enhance their ceremony.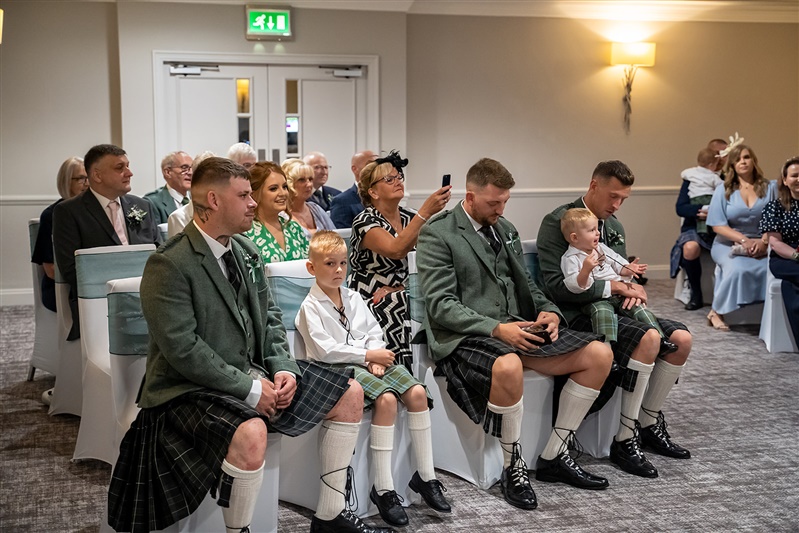 wedding party
 Steve and Kerry have an amazing blended family, all with a fantastic sense of humour.
They have 4 adult children between them and 4 grandchildren all who had a part to play in Kerry and Steve's wedding day.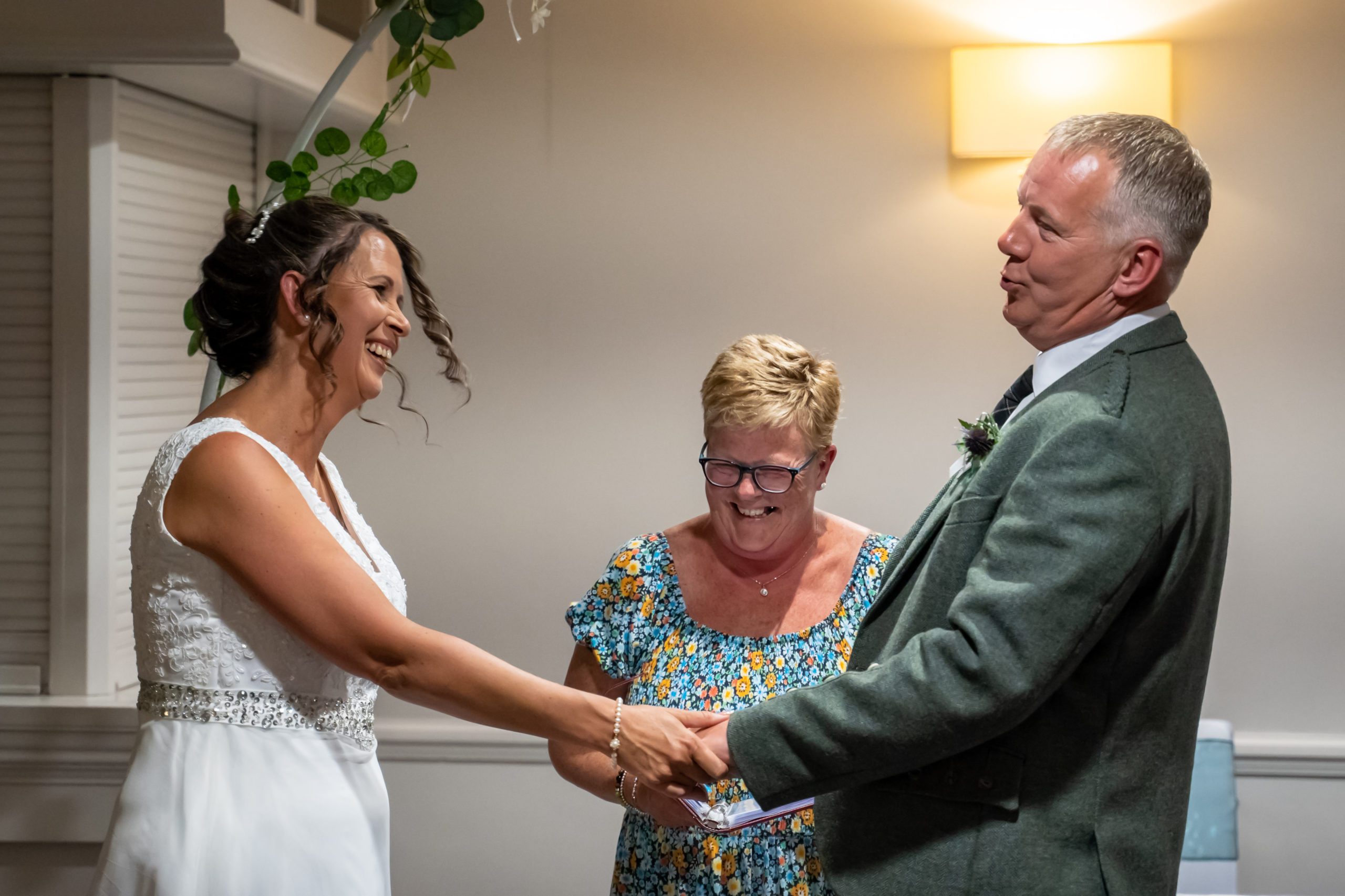 ceremony
 Kerry and Steve didn't want any of the normal wedding traditions; they wanted their day to be a great big party for all their friends and family.
A day filled with love and laughter and a few new traditions of their own
first date
Kerry met Steve when he picked her up in his taxi when she was on a night out.  He gave her his card so she knew who she would get a lift with in future.
This led to inviting him in one night for coffee when they talked for hours and hours which then blossomed into a relationship.
proposal
Remember I told you they weren't romantic!
When I asked Kerry how Steve had proposed she said he rang her and said "that's the rings here".
But she made him do it properly when she got home
the family
Life for Kerry and Steve and their families is about making memories.
Getting out and trying new things, going to new places, and keeping the love alive.
I'm pretty sure with Kerry in charge of all the above there will be plenty new memories made for this family.
They said….
Well, what can I say!!
From meeting you to the ceremony
(and I'm sure beyond) it has been an absolute pleasure.
From start to finish, we were at ease.
Lots of laughs, and we are so glad that we chose you
A massive thank you for making our day
Kerry and Steve Aug 2022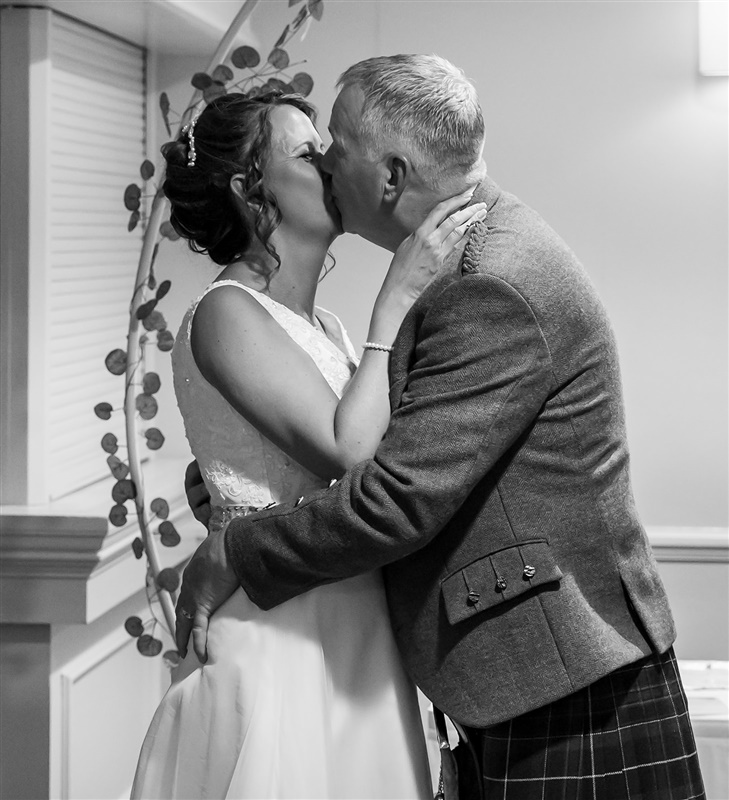 More real life weddings from Mary…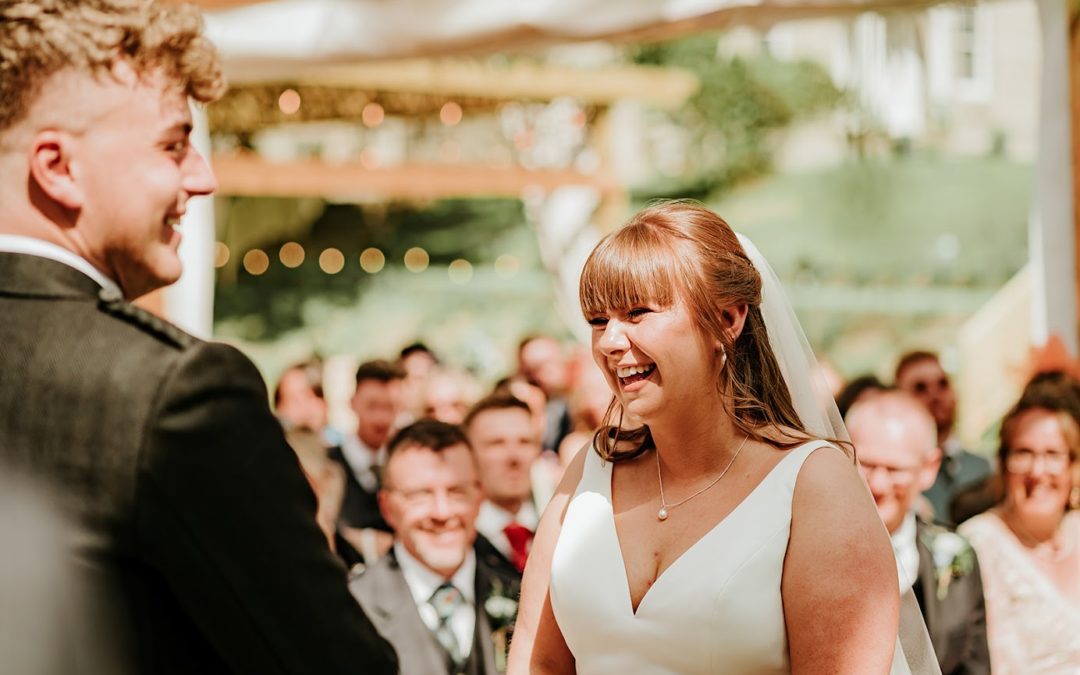 Leah and Ben McCabe   High School Sweethearts...