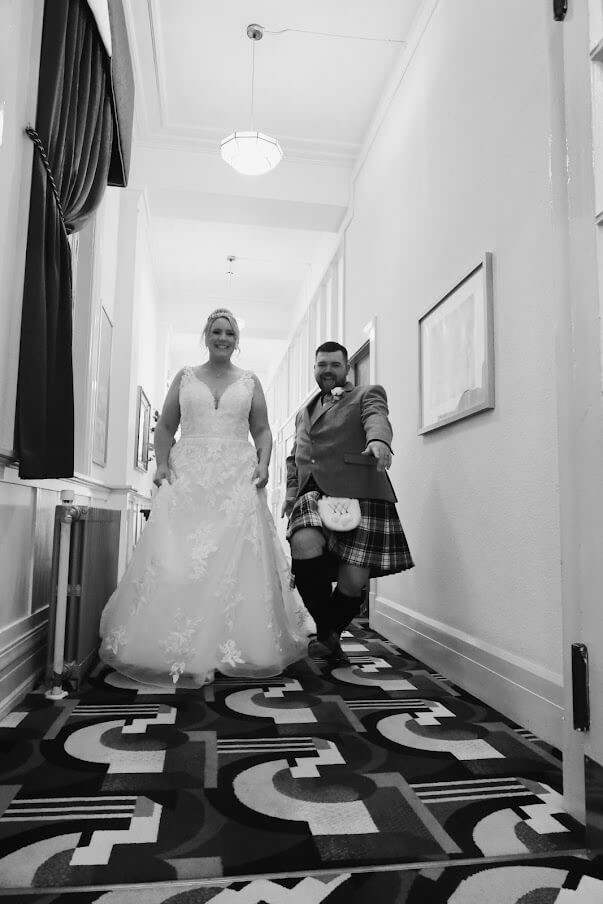 This was a couples story that warmed the cockles of my heart.
The story of a girl who didn't think she deserved this much love.
It's a story of a couple who found each other by chance.
A couple who believed they'd had the best they were going to get.
Then found each other.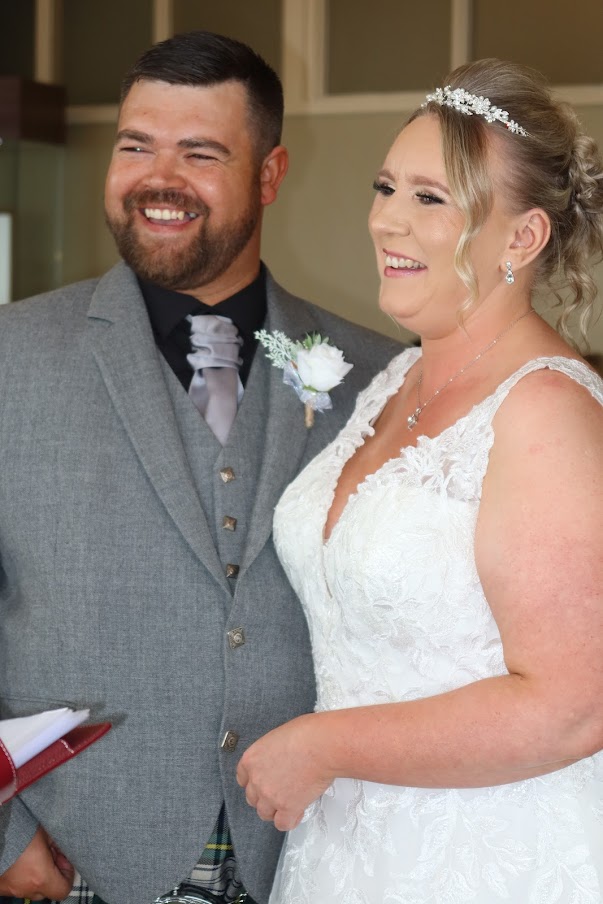 … someone who has locks that fit our keys, and keys to fit our locks. When we feel safe enough to open the locks, our truest selves step out
And we can be completely and honestly who we are We can be loved for who we are and not for who we are pretending to be
Each unveils the best part of the other.
No matter what else goes wrong around us, with that one person we are safe In our own paradise.
Our soulmate is someone who shares our deepest longings, our sense of direction.
Our soulmate is the one who makes
OUR LIFE COME TO LIFE.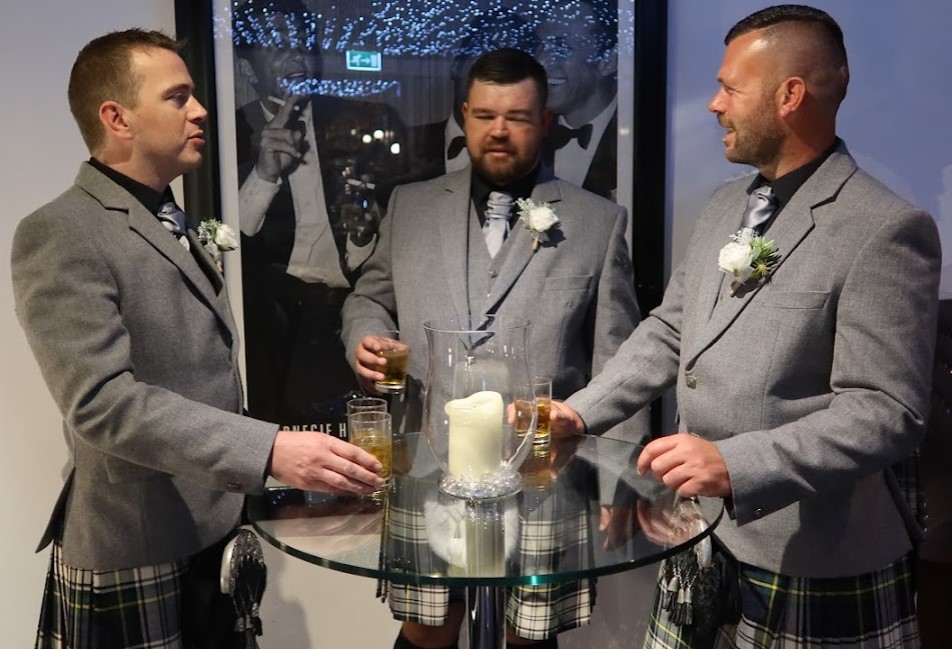 Date & Venue
 Leanne and Phil's wedding was taking place in one of Aberdeen's oldest venues, The Beach Ballroom.
And we had 2 rainbows during the ceremony straight after the ceremony. 
THE COUPLE
 Leanne and Phil are a lovely couple, all about their girls and their family.
They are an amazing altruistic couple and family.
wedding party
 Simon one of their dearest friends gave Leanne away.
The bridesmaids were their lovely daughters, Emma, Katie, Ella and Alisha.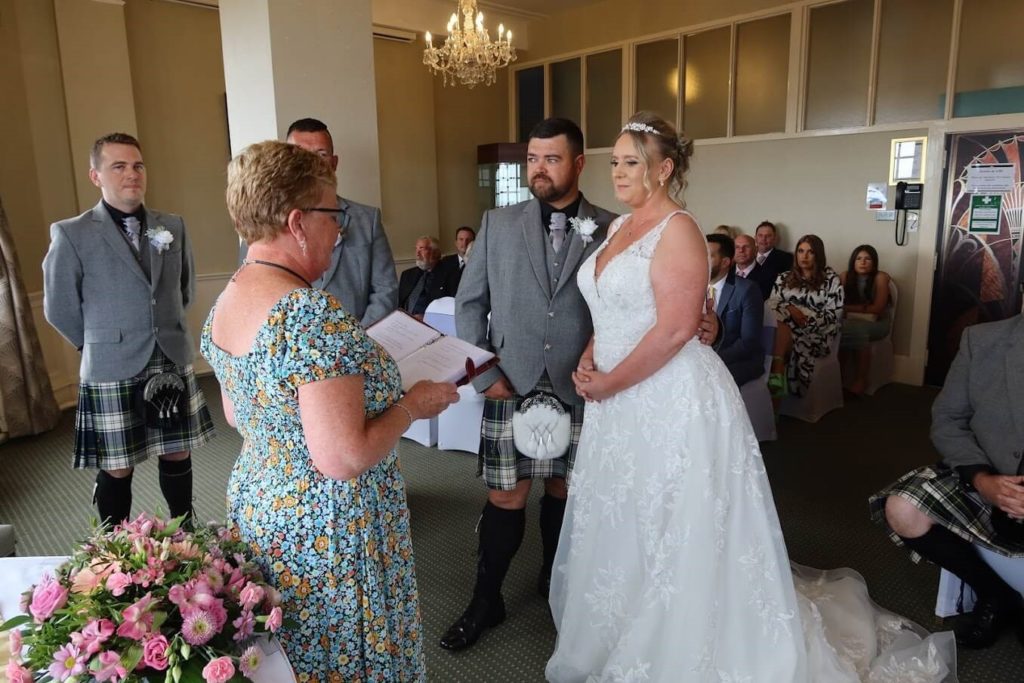 ceremony
Phil and Leanne's remit for the ceremony was that it was chilled and fun; they didn't want anything formal.
Their wedding ceremony was about them and their girls.
first date
After much toing and froing on chat, a date was finally set  for the first date.
Leanne had spoken about an artist she liked during their many conversations.
And when Phil turned up for their first date he had bought a picture that her favourite artist had painted.
Now that's a keeper if I say so myself.
proposal
This proposal took place in Paris on a wee romantic break for Phil's birthday. A trip to see Moulin Rouge.
Whilst walking round Paris, Phil fell behind Leanne, she turned to see where he was, there he was on bended knee waiting for her to turn around, with the ring in his hand.
She, of course, said yes.
the family
I'm pretty sure this little family will go from strength to strength. Being there to support each other through all of lives highs and lows.
And if they follow Phil's motto
"be grateful for every day that you wake"
They will fill their lives with great adventures.
They said….
We had a fantastic day, lots of laughs and making lots of new memories as Mr and Mrs Murray.
A totally chilled day.
Exactly what we asked Mary for.
Leanne and Phil Aug 2022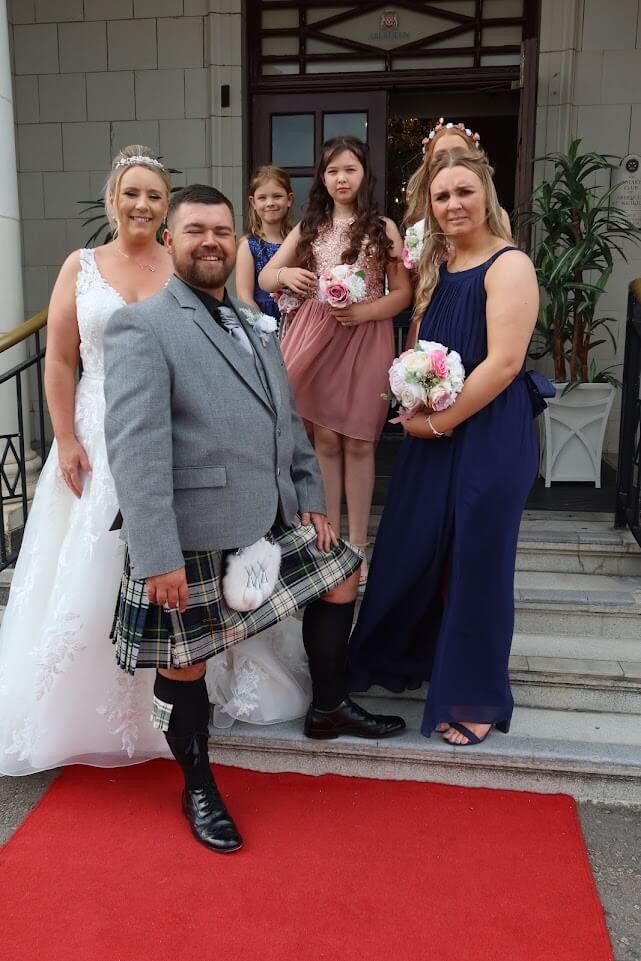 More real life weddings from Mary…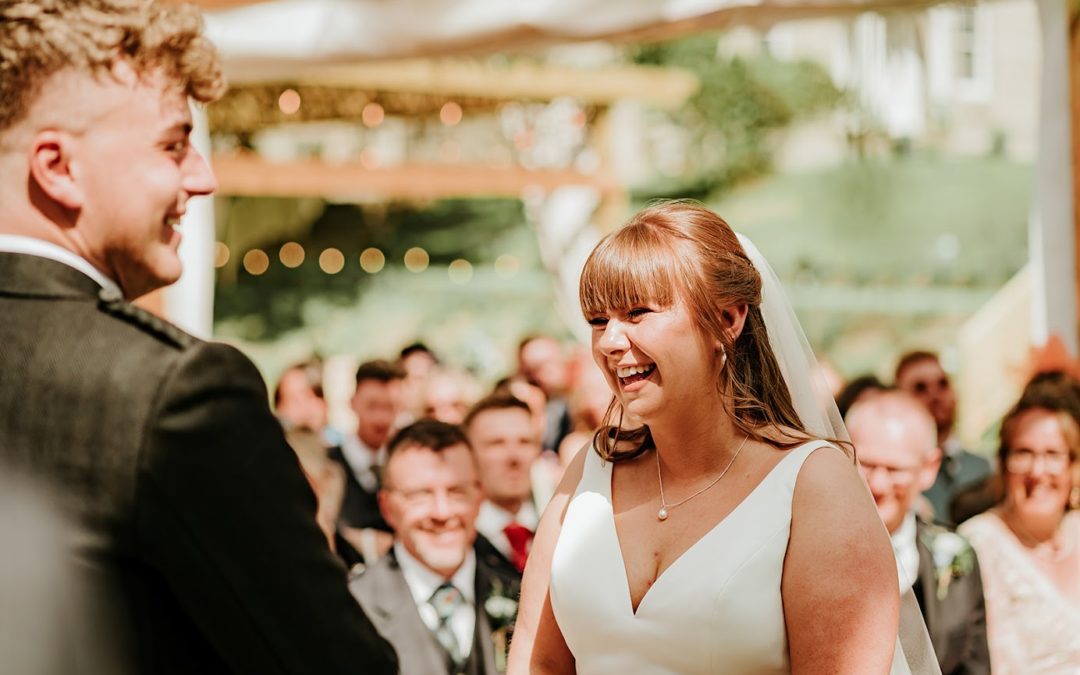 Leah and Ben McCabe   High School Sweethearts...