Michelle and Steve's Wedding
The Universe Had Their Back
Michelle and Steve met by accident, but an accident just waiting to happen.
They are the sweetest most caring couple you could meet.
And thankfully the universe saw them and put them together to spend the rest of their lives together.
The way that it happened
The way that this starts
You showed up in my life
And Asked for my heart
 It wasn't a fairytale
But somehow I knew
That the future I'd Live
Would be right beside you
by chance,
but they are here today because they are making a choice.
They have chosen each other.
They have chosen to be with someone who enhances them,
Someone who makes
them think,
makes them smile, and
makes every day brighter.
Date & Venue
The Carmelite Hotel in Aberdeen was the location for Michelle and Steves Wedding Ceremony in Sept 2022.
A hotel in Aberdeen with a lot of old history.
The room was beautifully set up for the wedding ceremony.
THE COUPLE
Michelle and Steve were such a beautiful couple to work with.
Soft and gentle and so caring of each other and all the people around them.
wedding party
This was a small intimate ceremony with their closest friends and family with them on their special day.
Michelle's granny is a special lady to them both and see participated in the ceremony by doing a reading for them, and she had it word perfect.
ceremony
The ceremony was lovely.
They didn't want a fuss as neither liked to be the centre of attention, but we included some magical moments for them.
It wasn't as bad as they thought standing up there in front of friends and family.
first date
I loved hearing about this first date, and the universe definitely had their backs.
Michelle was going on a date, but he never turned up for her to find out later that she was in the wrong bar.
So she got chatting to a couple who introduced her to Steve that night, and the rest is history.
proposal
Steve used to tell Michelle after a few drinkies that he was gonna marry her, so she called him out on it one day.
And he said lets do it
And off they set that same to choose the perfect ring.
the family
Michelle and Steve have a lovely supportive family.
And family doesn't have to be blood.
They have lots of lovely friends who are part of their family now to.
They said….
We had a fantastic day Mary.
Our guests loved the ceremony and said you were perfect for us and did a perfect job of our story.
Michelle and Steve Sept 2022
More real life weddings from Mary…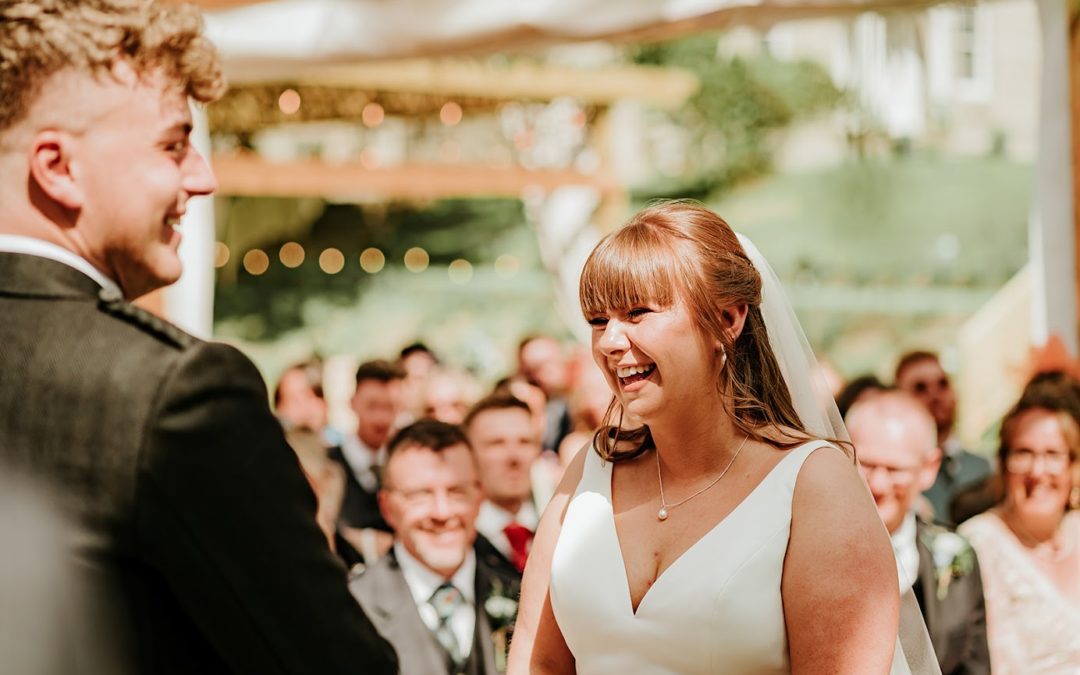 Leah and Ben McCabe   High School Sweethearts...