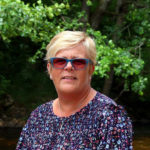 It's a natural choice if both of you LOVE the outdoors.
Outdoor Weddings
Are you considering having your wedding outdoors? It can be a difficult decision sometimes, do you stay in or go outdoors?
Outdoor weddings have been on the increase in the UK and abroad for many years.
In 2020 with the tight COVID restrictions we have, it's looking like the better option if you want to marry this year.
Having your wedding outdoors can be an awesome experience, especially if the weather is right on your special day.
Are you toying with the idea of having an outdoor wedding?
Let's look at some of the reasons couples choose to have an outdoor wedding.
The positives of an outdoor wedding
There are so many positives to having an outdoor wedding.
Let's take a look at some of them:-
The freedom to have exactly what you want.
You can choose a space as big or as small as you like.
Somewhere with breath-taking views, or
Somewhere hidden away from the maddening crowds.
It's pretty versatile; you are starting with a blank canvas.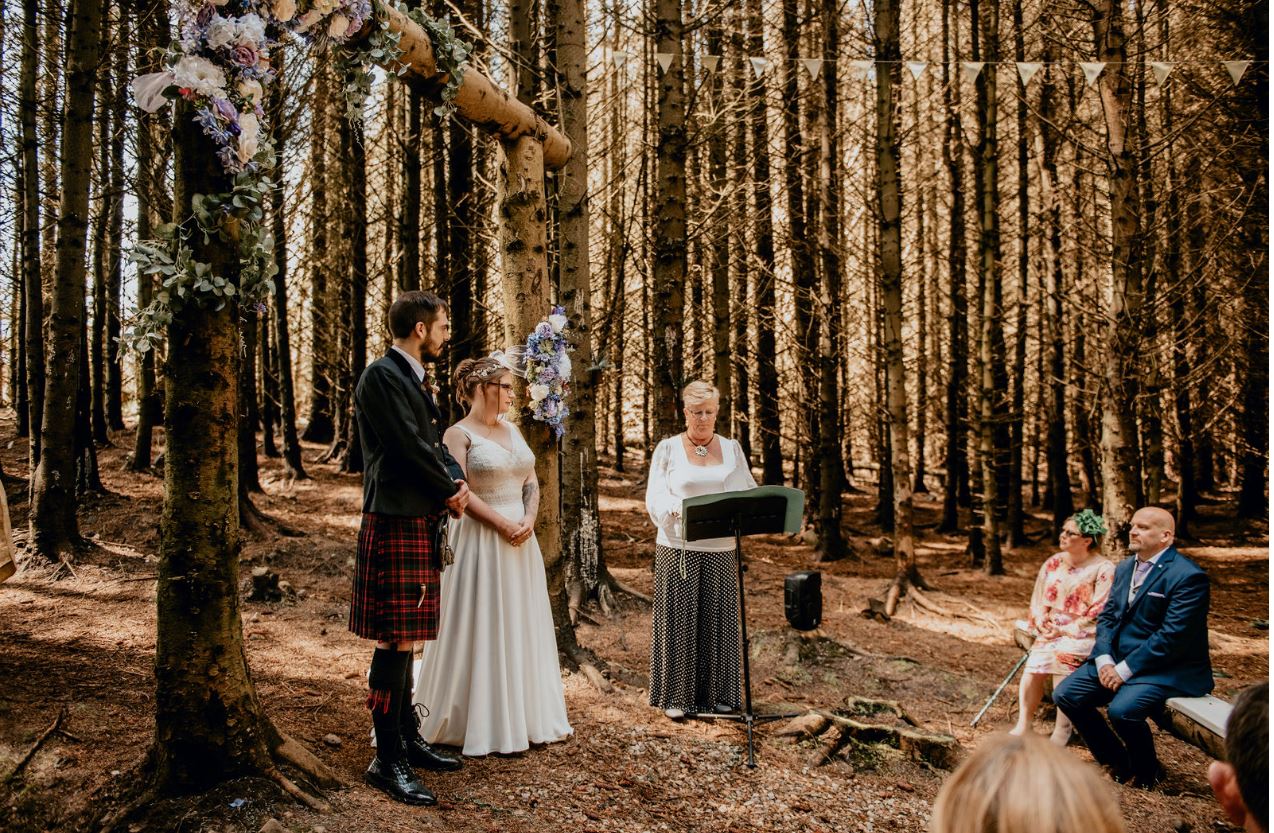 Being creative with your outdoor wedding.
Always fancied getting married around a bonfire?
As long as you have permission, and it's safe to light a fire, then you can have that. How amazing would that be in the dusky evening?
There are so many ways you can be creative with an outdoor wedding.
Bet you've got a Pinterest board already on how to decorate it.
Having an outdoor wedding in a forest gives you many opportunities to use nature to enhance your décor. Think greenery, flowers, and sounds.
Using nature to enhance your outdoor wedding means you don't need to spend so much of your budget on décor.
You can add your own touches to what nature has already laid on for you.
How about candles hanging from the branches around your spot? Or a set of chimes, now that I would love.
Outdoor Wedding Ceremony space.
Imagine making your vows to each other, in front of your special people, amidst the beautiful trees, rustling in the background.
The only people around would be your guests unless you choose a public walkway area.
How many times have you gone to a wedding in a venue and there are other weddings on at the same time, or guests staying over, walking around? You won't have that at an outdoor wedding.
Being outdoors is much more family-friendly. Children can feel confined at a venue wedding, out in the forest they are free to run till their heart's content.
Happy children equal happy mum and dad, allowing everyone to enjoy the day.
Photographs.
Your wedding photographs.  Few indoor venues can compete with the backdrop that an outdoor wedding provides.
Nothing can compete with a blue sky and colourful natural foliage for some stunning photographs.
Whatever season you choose to have an outdoor wedding, the forest caters to it, from the lush green trees, and wildflowers in the summer, to a bit of frost and snow enhancing your photos, even feeling a bit Christmassy in the winter.
What natures gives you for free.
The forest floors are lovely and mossy, making a beautiful path for you to walk on to meet your partner at the other end.
Many wildflowers are growing in the forests; they will make stunning backdrops for your photos.
What about adding some of the wildflowers in your chosen spot to your bouquet?
If you are going to use a florist, take them along to your chosen location, let them see what nature has provided, and let them see what they need to add to make your perfect backdrop, if anything.
You may decide that what's there already is all that you need for the ceremony.
There are so many beautiful forests in Scotland to hold an outdoor wedding, as long as you have a backup plan for bad weather.
But don't let a bit of wind or rain put you off choosing an outdoor wedding; there are always ways around these things.
There are lots of pluses and minuses' for outdoor weddings, but if it's what you really want, then you can work around them all.
And of course, using a Celebrant for your ceremony would help you make it that extra bit special.
You will be surprised at what a Celebrant can include in your Ceremony!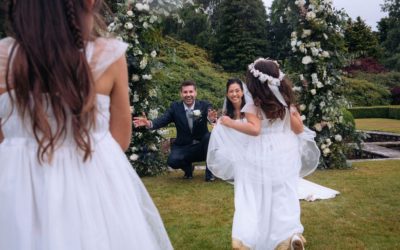 Liz and Matthew Wie WeddingWhen America meets Scotland for Liz and Matthew Wie Family wedding. A beautiful personalised family celebration.Who got married? Liz and Matthew Wie. The venue for their wedding ceremony was the stunning Gordon Castle in Fochabers. On the...