Nature's Splendor: Embrace the Magic of Outdoor Weddings
Are you considering having your wedding outdoors?
It can be a difficult decision sometimes, do you stay in or go outdoors, especially if you live in Scotland, where the weather is so unpredictable.
But outdoor weddings have been on the increase in the UK and abroad for many years now.
In 2020/2021 with the tight COVID restrictions we had, it was the best option if you wanted to marry during covid.
Having your wedding outdoors can be an awesome experience, especially if the weather is right on your special day.
Are you toying with the idea of having an outdoor wedding?
What do you need to think about if your having an outdoor wedding ceremony.
Let's look at some of the reasons couples choose to have an outdoor wedding.
In nature, nothing is perfect and everything is perfect. 
The Positives Of An Outdoor Wedding
There are so many positives to having an outdoor wedding.
Let's take a look at some of them:-
The freedom to have exactly what you want.
You can choose a space as big or as small as you like.
Somewhere with breath-taking views, or
Somewhere hidden away from the maddening crowds.
It's pretty versatile; you are starting with a blank canvas.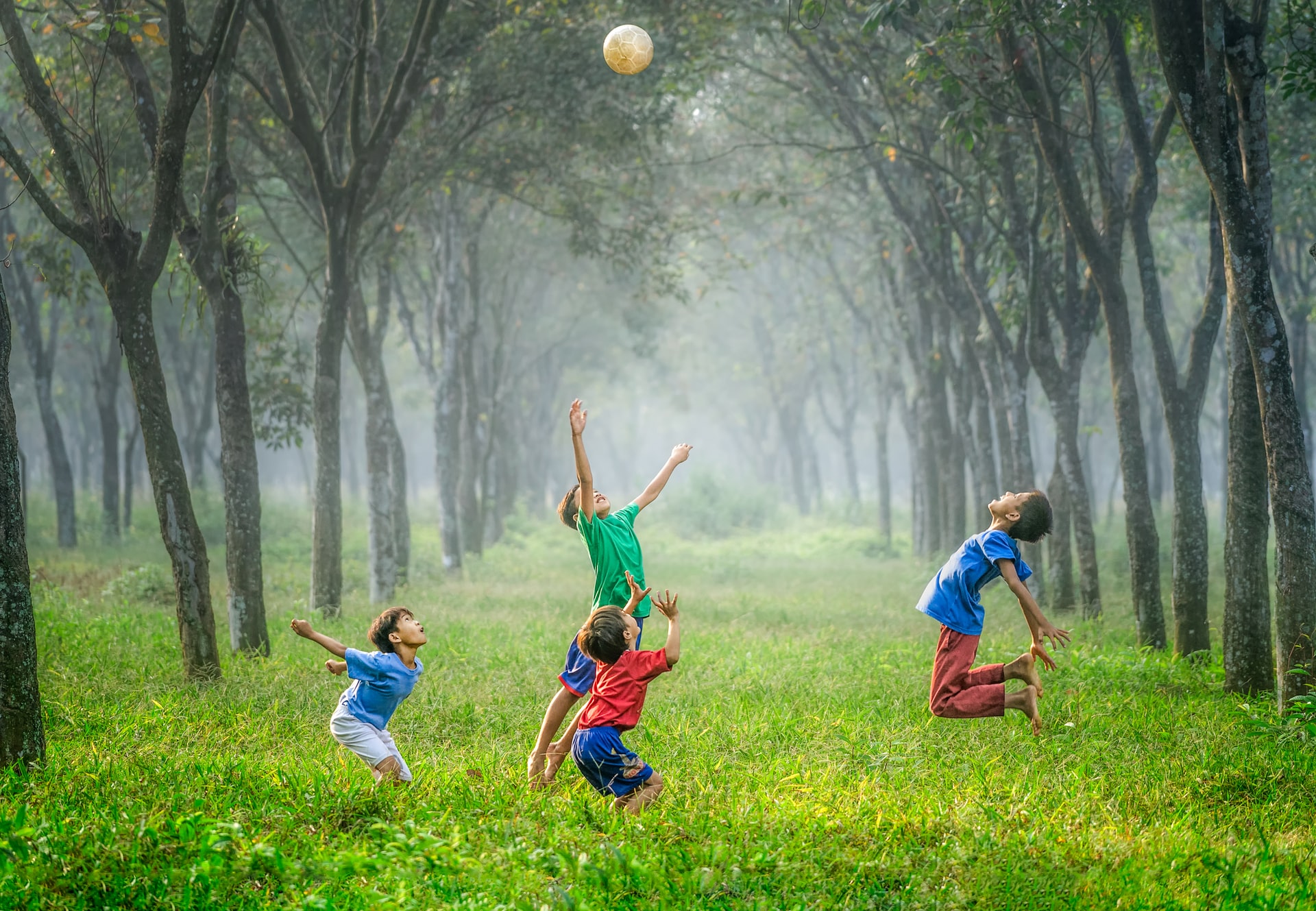 Being Creative With Your Outdoor Wedding
Always fancied getting married outdoors around a bonfire?
You can have that as long as you have permission and it's safe to light a fire.
How amazing would that be in the dusky evening?
There are so many ways you can be creative with an outdoor wedding.
Bet you've got a Pinterest board already on how to decorate it.
Having an outdoor wedding in a forest gives you many opportunities to use nature to enhance your décor. Think greenery, flowers, and sounds.
Using nature to enhance your outdoor wedding means you don't need to spend so much of your budget on décor.
You can add your own touches to what nature has already laid on for you.
How about candles hanging from the branches around your spot? Or a set of chimes, now that I would love.
Outdoor Wedding Ceremony Space
Imagine making your vows to each other, in front of your special people, amidst the beautiful trees, their leaves rustling in the background.
The only people around would be your guests unless you choose a public walkway area.
How many times have you gone to a wedding in a venue and there are other weddings on at the same time, or guests staying over, walking around?
You won't have that at an outdoor wedding.
Being outdoors is much more family-friendly.
Children can feel confined at a venue wedding, out in the forest, they are free to run till their wee heart's are content.
Happy children equal happy mum and dad, allowing everyone to enjoy the day.
Outdoor Wedding Photographs
Your wedding photographs.
Few indoor venues can compete with the backdrop that an outdoor wedding provides.
Nothing can compete with a blue sky and colourful natural foliage for some stunning photographs.
Whatever season you choose to have an outdoor wedding, the forest caters to it.
From the lush green trees, and wildflowers in the summer, to a bit of frost and snow enhancing your photos, even feeling a bit Christmassy in the winter.
What Nature Gives You For Free
The forest floors are lovely and mossy, making a beautiful path for you to walk on to meet your partner at the other end.
Many wildflowers are growing in the forests; they will make stunning backdrops for your photos.
What about adding some of the wildflowers in your chosen spot to your bouquet?
If you are going to use a florist, take them along to your chosen location, let them see what nature has provided, and let them see what they need to add to make your perfect backdrop, if anything.
You may decide that what's there already is all that you need for the ceremony.
There are so many beautiful outdoor spots in Scotland to hold a wedding ceremony as long as you have a backup plan for bad weather.
But don't let a bit of wind or rain put you off choosing an outdoor wedding; there are always ways around these things.
There are lots of pluses and minuses' for outdoor weddings, but if it's what you really want, then you can work around them all.
And of course, using a Celebrant for your ceremony would help you make it that extra bit special.
You will be surprised at what a Celebrant can include in your Ceremony! More from The Celebrant Angel Blog…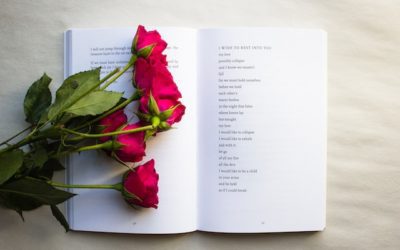 Readings for weddingsA reading sets the right vibe and reflects your personalitiesYour...
read more
What Music Do I Need For A Wedding Ceremony?
Choosing the right music for your wedding ceremony is another way of creating memories.
I'm often asked what music do I need for my wedding ceremony?
Choosing your wedding day music can be pretty stressful for couples, and a task often left right till the end.
And that's okay, but do you know how many songs you need for your wedding ceremony?
And what parts of the ceremony need a bit of music.
If you know how much music you need for your wedding ceremony, you can start making up a playlist with some options that you can whittle down closer to the time.
This wedding music list is different from your reception music (another thing to add to your to-do list, I'm afraid).
Consider the kind of atmosphere you want your music to convey.
Is there a particular instrument you like?
Is the wedding formal or laid back? Funny or romantic?
Sometimes it's good to see the ceremony script once your celebrant has created it so you can see the tone of the wedding ceremony and can then choose the right music to play on your wedding day. 
Unless you already know what music you want to use, of course.
So let's look at what music you need for the whole ceremony.
The arrival of the guests..
When your guests arrive, they always do a wee bit of mingling with each other, don't they? And it can be pretty awkward if there is no "noise".
You don't have to have music playing at this part of the wedding ceremony, but it helps to relax everyone before the ceremony starts.
So I'd suggest picking a nice calming piece of music to play in the background whilst they arrive and wait to take their seats.
Aim for about 30 minutes of music for this bit, as many guests like arriving early.  
Does the music need to be live at my ceremony?
That depends on your budget.
You might choose to have a string quartet or a harpist as your ceremony music.
And they will guide you on suggestions of what they could play here.
And if your budget doesn't stretch to live music for your wedding ceremony, you can create a playlist and play it through a PA system for any part of the wedding. That's fine,
But you will need someone to control the music for you.
Someone to turn it on and off and play the right track
The arrival of the wedding party..
What you have to decide here is, do you want two bits of entrance music?
One for the wedding party and one for you.
The music for the wedding party doesn't have to be the same piece of music that the bride arrives to.
And does your partner want to walk down the aisle to a piece of music, or are they happy just gliding down there quietly?
So perhaps you need a few tunes for the wedding party's arrival, based on your choices above.
What Music Does The Bride Walk Down the Aisle To?
Now, do you wanna come in nice and quietly, slowly?
Or do you wanna come in making an entrance?
This might be an ideal place to use your favourite song.
Are you a classical girl or a pop girl?
There are endless options to choose from, but it has to be something you're comfortable walking down to.
If you're nervous or quiet, you don't want to be playing something loud.
Also, think about the length of the tune; make sure you don't start off too early and are at the altar before the best part of the song comes on.
How Many Songs Do I Need for The Signing Of The Register?
This is another part of your wedding ceremony where you need a little music, as your guests are waiting for you to sign the marriage schedule.
As it's the couple, the 2 witnesses and the celebrant who all sign the register, it might take 10 mins,  consider having a couple of tunes to play while your signing the register..
Your photographer will also want to take photos at this point.
Again if you have a playlist, you can stop the music once it's all done.
You definitely need a song to play after your ceremony as you exit.
So, you're married, have done the paperwork, and are ready to leave the ceremony as a married couple.
You should have a really happy song for this part.
Something that reflects your both or the fact that you're now married.
What would you have here?
I might have something like Signed, Sealed, Delivered I'm yours by Stevie Wonder.
And there you have what you need music-wise for the actual wedding ceremony.
It takes some thinking to get the right tunes.
But I promise when you pick the right tunes, it will make a fantastic difference to your wedding ceremony.
If you're creative and inventive with your choice of wedding songs, they will be remembered for a long time.
Do you have any suggestions for songs couples could use in their wedding ceremony? More from The Celebrant Angel Blog…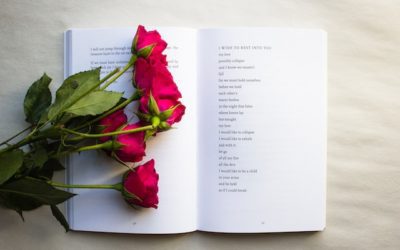 Readings for weddingsA reading sets the right vibe and reflects your personalitiesYour...
read more
Do You Need A Wedding Website?A wedding website can drastically reduce your planning...
read more
6 Alternative Ways To Walk Down The AisleThis is your day, do it your wayAs your wedding...
read more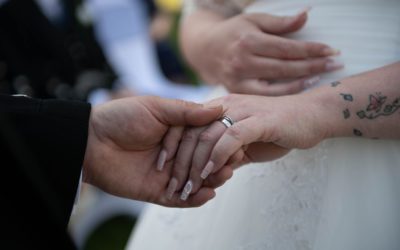 Georgie And Chris Whiteside   A chilled and relaxed ceremony was the order of the day....
read more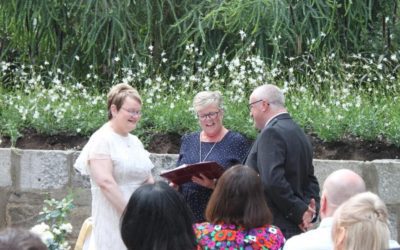 Maggie and GaryThat special kinda love Once in a lifetime as a celebrant you come...
read more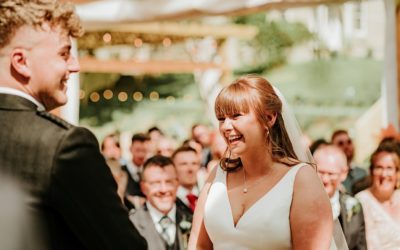 Leah and Ben McCabe   High School Sweethearts A high school sweetheart...
read more