When Scotland met America
The Wie family wedding was a celebration of a couple who had been together for 10 years with 2 beautiful daughters.
Marriage to them has always been about family and community.
They came all the way from Amercia to celebrate their life together with all their family, in Scotland.
The key to love is inside us all… 
I love our time together as we start each happy day
I love our bath time silliness.  The way we splash and play!
I love to lift you way up high, so you feel really tall!
We'll climb the highest mountain tops.  hold tight and you won't fall….
I love you to the moon and stars, my precious little one.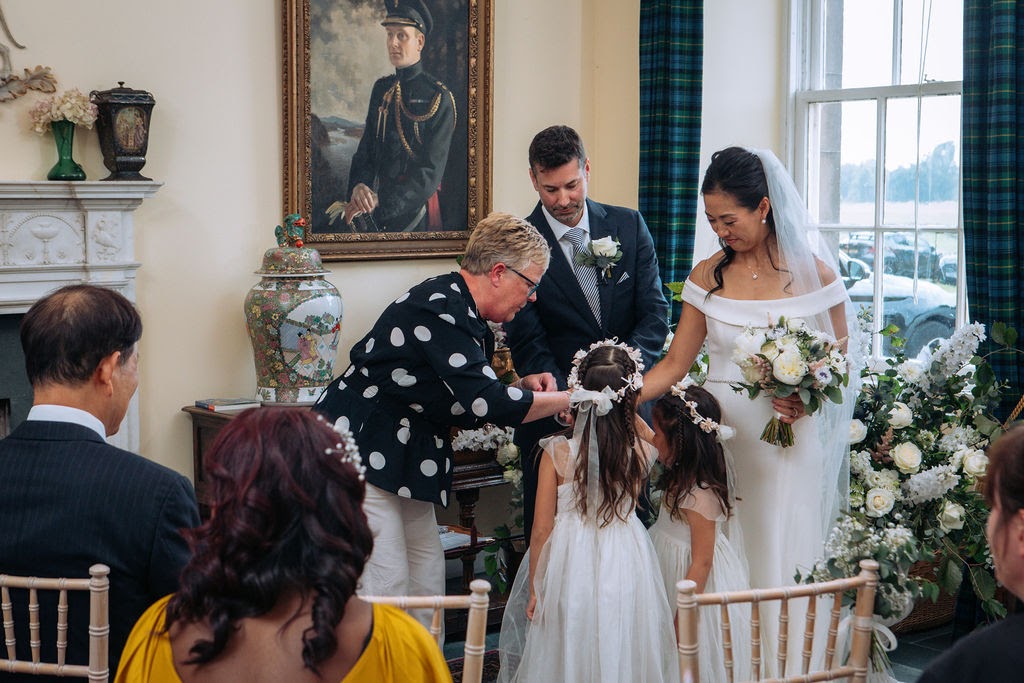 Accepting each other's faults and pardon mistakes, without forgetting,
but by remembering what you learn from them.

 sharing… 
 Facing your good fortunes, as well as the bad together;
 conquering problems together,
forever searching for ways to intensify your happiness.
 giving…
 Without thought of return,
but with the hope of just a simple smile,
 and by giving in
 but never giving up
Date & Venue
Gordon Castle in Fochabers was the stunning setting for the Wie family Wedding in July 2022.
We had hoped for an outdoor wedding, but the Scottish weather put paid to that .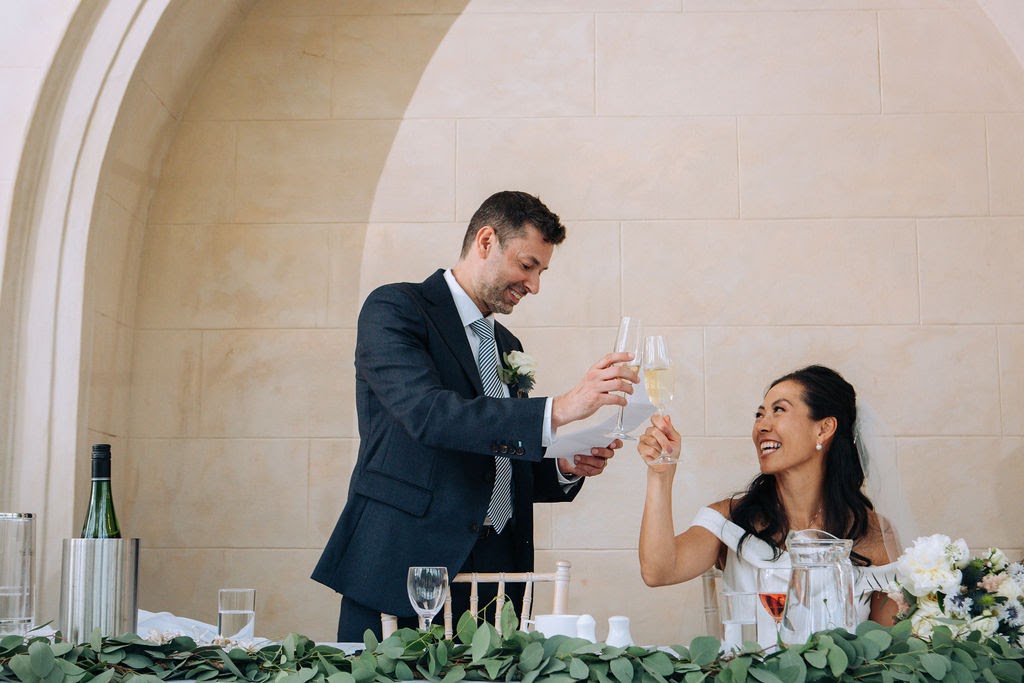 THE COUPLE
 Liz and Matthew were such a relaxed couple.
Who got together 10 years ago, had 2 girls and a couple of fur babies and wanted to celebrate their love with a wedding.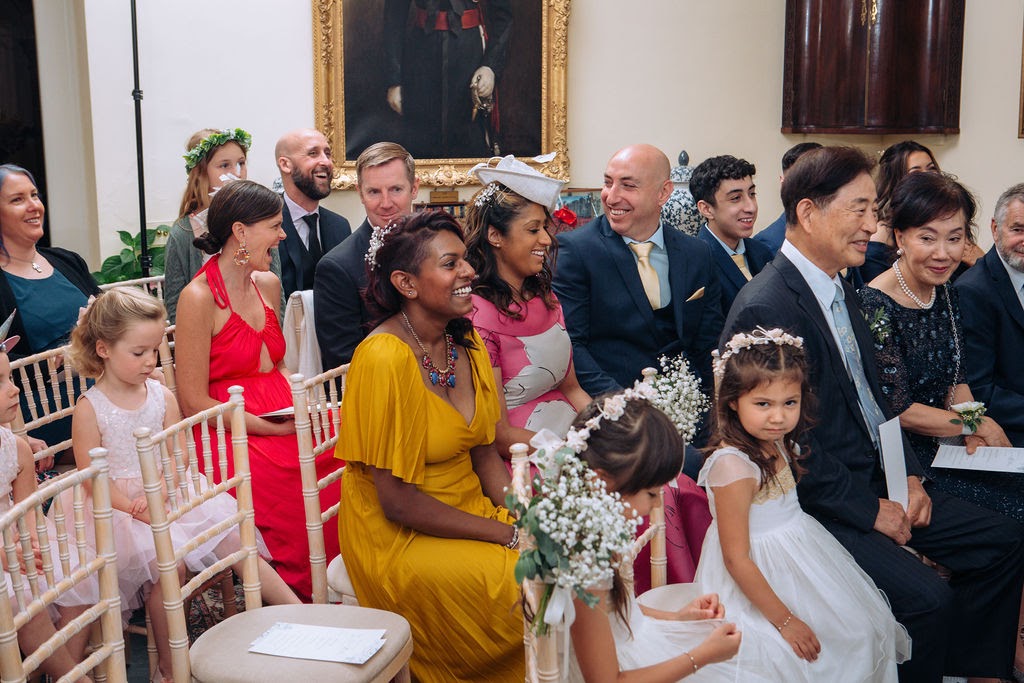 wedding party
 In this wedding party, we only had the bride and groom and their 2 daughters.
Liz, the bride, walked down the aisle to meet Mathew with their 2 girls Ella and Audrey.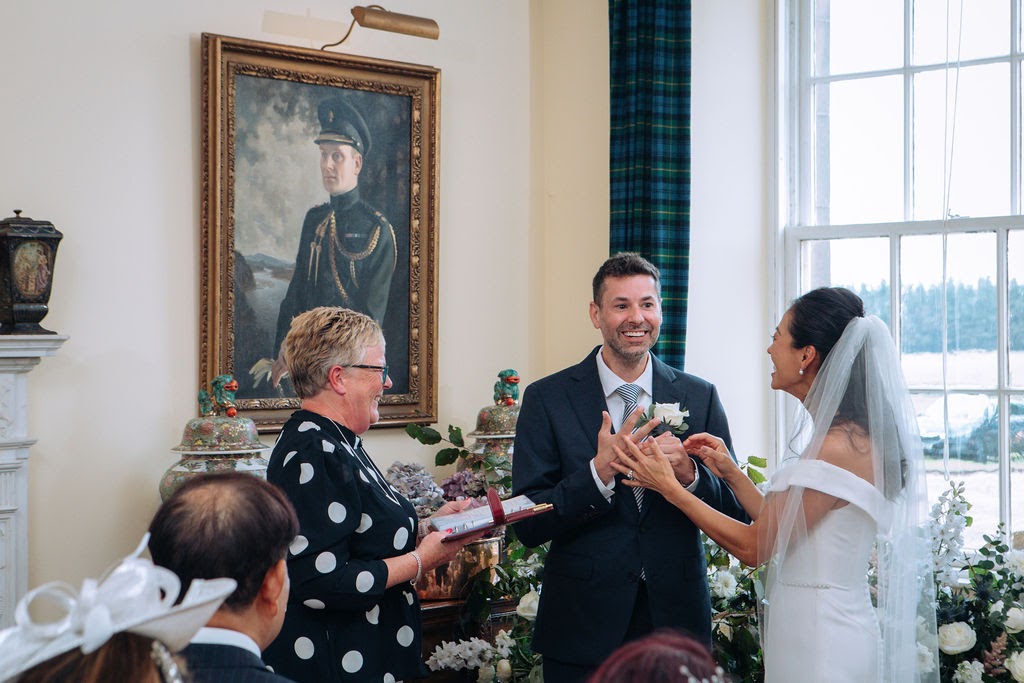 ceremony
 Liz and Matthew's wedding was about celebrating the Wie family.
About marrying the person they loved.They wanted the day to be chilled and celebrate their 10 years together.
first date
On their first date, Liz and Matthew knew they had met the person that would encourage each other's strengths and bring out the best in each other.
They were able to just "be themselves" which was important to them both.
proposal
There wasn't a proposal with this couple.
The knew this was the right time for them to get legally married, so they put the plans in place all the way from Amercia.
Invited their family and had the party they wanted.
the family
There was family who had travelled from all over the world for this wedding. America, Singapore and some a bit more local in Scotland.
They were a stunning, loving, supportive family and you could feel the love in the room from them all.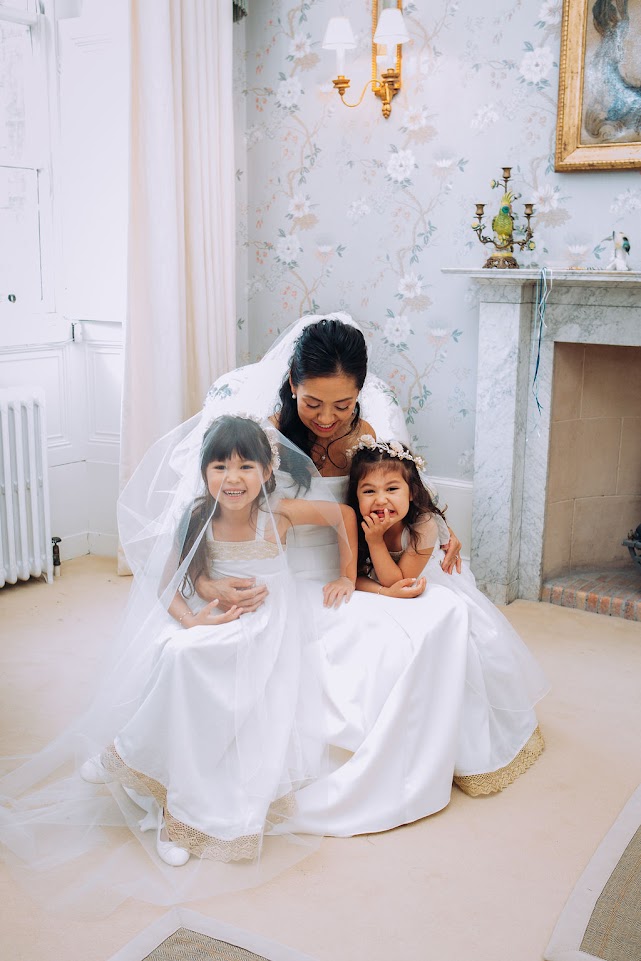 They said….
I am so impressed
you were able to come through for us on such short notice.
The service was wonderful and despite the rain,
everyone remarked how intimate the ceremony was
and unlike any other.
Thanks again for all your help and patience.
Liz and Matthew Aug 2022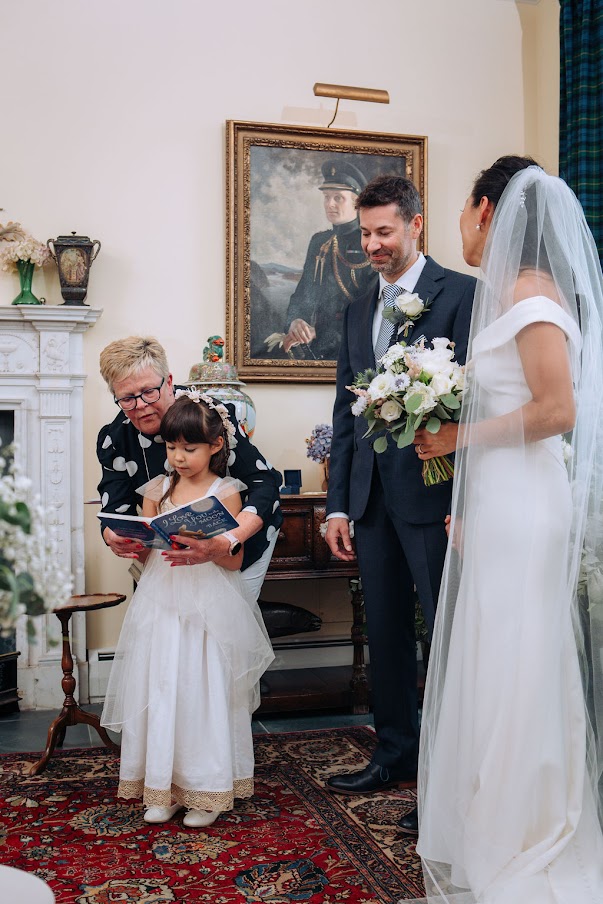 More real life weddings from Mary…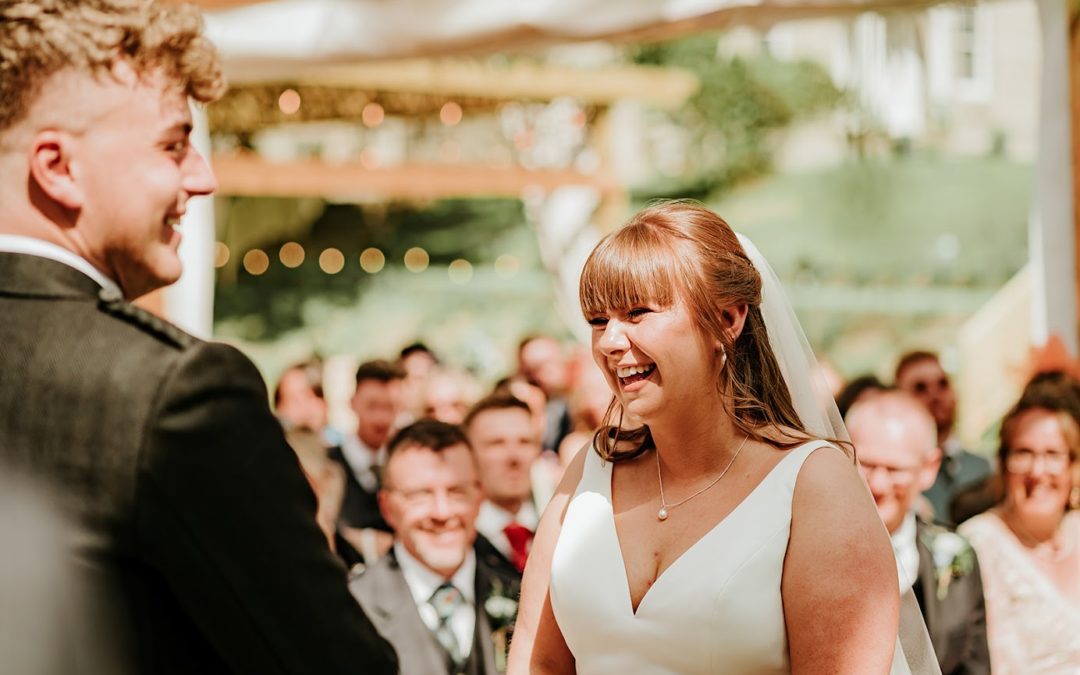 Leah and Ben McCabe   High School Sweethearts...