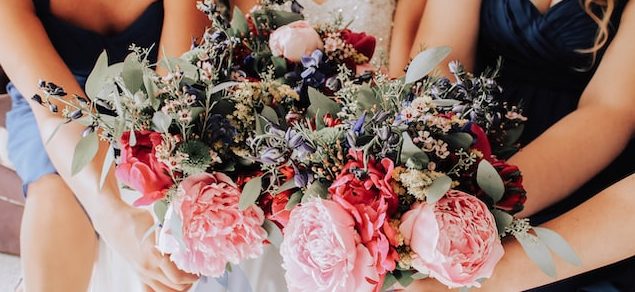 Types Of Wedding Bouquets
Your wedding bouquet is more than just flowers; it's an expression of your love story.
When you're planning a wedding there are so many decisions to make, and what type of wedding bouquet that you want is one of those decisions.
Do you know what type of wedding bouquet you want for your wedding ceremony yet?
Do you know what colours you want in your bouquet?
Have you been checking out what styles of wedding bouquets there are on Pinterest.
There are so many types of wedding bouquets to choose from, aren't there.
Below is a guide to the more popular types of wedding bouquets that I hope might help you choose the right one for your ceremony.
I've seen my favourite here; I'll tell you which one later.
We all know the standard round type of wedding bouquets, which are still popular today, but there are other styles to choose from too.
Bridal flower garlands were a symbol of new beginnings for Roman brides.
Have a look around before you commit to a florist; make sure you meet them, and they can create what you want for your type of wedding bouquet and that you like them.
A good florist will listen to what you want and like, and make suggestions to suit your wedding style.
A couple of things you should think about before visiting a florist is
What flowers do you really want in your bouquet?
What's your colour theme?
A florist will ask you lots of questions, but if you go armed with at least these 2 items, you should be able to go from there when choosing the type of wedding bouquet you would like.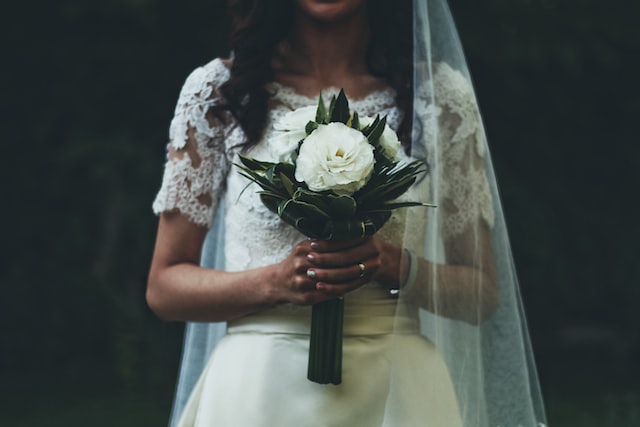 The Round Wedding Bouquet
When it comes to choosing the ideal wedding bouquet, the classic round style is a top contender that exudes timeless charm and sophistication.
Its simplicity and elegance have captivated brides for generations, making it a popular choice for wedding ceremonies.
A round bouquet is always simple and elegant, a very traditional shape.
This type of wedding bouquet can be one of the most cost-effective bouquets depending on what flowers you are having in it.
They tend to have more flowers than greenery and always look balanced.
Roses and Anemones or any round flower head looks good in a round wedding bouquet.
But, round bouquets can also be made in different sizes depending on what you want.
You could have a larger bouquet for yourself and have a posy in the same flowers for your flower girls.
The Posey Wedding Bouquet
A Posy is another type of bouquet and is typically smaller than a round bouquet.
A perfect size for the small hands of a flower girl.
Brides who choose Posey wedding bouquets typically tend to have the same type of bouquet for their bridesmaids and flower girls.
Posy bouquets are primarily flowers with little or no greenery.
The stems are generally tied with a ribbon wound around them, making them easy to hold.
Flowers like roses, peonies, ranunculus and gerbera daisies look stunning in a posey wedding bouquet style.
The Cascade Wedding Bouquet
The Cascade type of wedding bouquet (also known as a shower bouquet)  does just that.
It cascades beautifully from your hands, with large and dense flowers at the top, tapering into smaller flowers and foliage at the point.
You can choose how long you want your Cascade wedding bouquet to be. Long and trailing down the front of your dress, or finishing just below your waist.
A Cascade wedding bouquet can be very structured, free-flowing, and wild-looking. Like you have just picked them from a field that morning.
The Cascade wedding bouquet is very popular with rustic weddings.
One of the good things about a Shower or Cascade wedding bouquet is you are spoilt for choice in which flowers you use.
Anything goes in this type of wedding bouquet, including lots of ivy and foliage.
The Nosegay Wedding Bouquet
I think a Nosegay Wedding Bouquet is one of my favourite types of wedding bouquet because it usually contains beautifully scented flowers and a bit more greenery than a round bouquet, for instance.
Queen Victoria made these very popular and was called a  "tussie-mussie"  in her day.
A Nosegay wedding bouquet tends to be round with a few central flowers, filler flowers encircling them, and often a sprinkling of fresh herbs.
Traditionally, a Nosegay bouquet contains one type of flower in one colour, but who's to say you can't break the rules on that one.
The flowers would be all the same length and packed quite tightly together.
These are then tied with ribbon/fabric or lace or whatever ties in with your theme.
A Nosegay wedding bouquet makes for another bouquet easy to hold in one hand.
The Single Stem Wedding Bouquet
And here we have my favourite. A single stem.
There is something attractive, elegant and humbling about carrying a single flower.
A bouquet for a bride who wants to keep it simple.
A brilliant option for a couple on a budget too.  
Although if you're having a single stem bouquet, you could splash out a little more on that one flower and perhaps have something exotic.
Some of the flowers best suited to a single stem bouquet are statement blooms like garden roses, king protea, hydrangea, or peonies. 
The Pomander Wedding Bouquet
A Pomander type of wedding bouquet is a beautiful ball of flowers that usually hang from ribbon or fabric.
They tend to be used for flower girls, but there is no reason why you can't carry one of these if that's what you want.
I have seen these made with sparkly bits in them, some jewels and gems scattered around the flowers, and they look stunning.
What girl wouldn't be chuffed carrying around a ball of jewels on her wedding day?
A Pomander bouquet is ideal if you are watching the pennies because you can use the less expensive flowers in one of these.
The best flowers for a Pomander type of wedding bouquet are sturdy flowers, such as roses, carnations, sunflowers, and gerbera daisies (I love a gerbera)
So there we have it, some of the more popular wedding bouquets.  Is your favourite on the list?
Did you find your perfect wedding bouquet style here? 
But there are no rules to what your flowers look like on the day, you can come up with a brand new design just for you. 
Take the time to visit a few florist shops making a note of the flowers that you love, is it the smell, the colour or the size of the flower that attracts you.
Once you choose your main flowers a florist will be able to fill the bouquet with other flowers or greenery that will go with them. More from The Celebrant Angel Blog…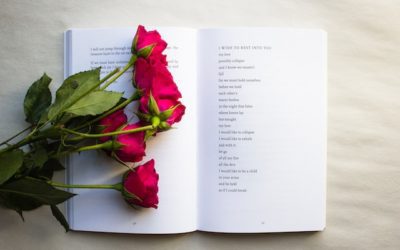 Readings for weddingsA reading sets the right vibe and reflects your personalitiesYour...
read more