Creating a Unified Seating Experience for Wedding Guests
This question comes up a lot with my couples.
How do we get our guests at the ceremony to sit together without taking sides, i.e. one family on one side and the other family on the other?
Traditionally, ushers would ask guests when they arrived at the venue whether they wanted to be seated on the bride's or groom's side of the seating area.
The good news is choosing a seat on the "Brides side" or "Grooms side" is a thing of the past.
Couples don't want their guests segregated like that anymore.
I love this less formal way of seating guests at a wedding ceremony as this is a family celebration, and the couples want everyone to meet and get along.
It's not where you sit, but who you sit beside ..
Celebrant Ceremony Seating
At celebrant ceremonies, things are a bit more relaxed, and I tend to find that guests aren't looking for "their side" anyway.
They want to be sitting where they can hear the ceremony and get close-ups of the couple.
The only seats reserved at a ceremony, typically the front rows, are for the bridal party, such as bridesmaids, parents, grandparents and siblings or guests in wheelchairs or on crutches,
So how do you let the guests know not to take sides?
You could have a sign as they come into the ceremony seating area that says something like
"Today, two families become 1, so pick a seat, not a side." Or "Chose a seat, not a side; we're all family once the knot is tied."
Or, you could appoint someone in your bridal party to greet the guests; they can let everyone know when they arrive to sit anywhere they like.
Another way to avoid the "pick a seat, not a side" issue is to have the seating "open" for the ceremony.
By open I mean set the seats in a semi-circle or a block facing the front.
There are many options for seating your guests that would let them know that it's a sit anywhere you like ceremony.
But you know what… don't get stressed about where anyone sits. 
You can put up displays to say take a seat, not a side, but I know my dad, he of the older generation, will always sit on the side of the family that he knows, and that's fine.
Whos sitting where won't be an issue as you walk up the aisle.  You will only have eyes for your partner waiting for you at the top.
There will be lots of other opportunities during your wedding day to get everyone mingling with each other.
Did your guests follow the take-a-seat, not a side sign at your wedding ceremony? More from The Celebrant Angel Blog…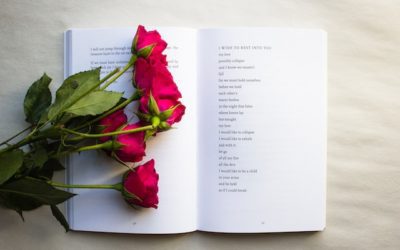 Readings for weddingsA reading sets the right vibe and reflects your personalitiesYour...
read more