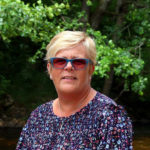 Do You Need A Wedding Reading?
Whether modern, romantic or biblical, a reading can enhance a wedding ceremony and allow you to include guests in your ceremony.
Do you need a wedding reading?
Or perhaps I should ask.
Are you going to have a reading or readings at your wedding ceremony?
Having a celebrant led wedding ceremony allows you to include some of your wedding guests in the actual ceremony.
And you can do that by asking them to do a reading for you.
A reader has the important job of delivering a selected poem or piece of literature to your guests during your ceremony.
Some couples will choose a reader from their guests and leave the choice of reading up to them.
Others will decide on the readings they want in their ceremony.
Which camp do you fall into?
Would you be confident enough to let your reader choose their own reading for you?
There are a few things to consider if you choose to have a reading at your wedding ceremony so lets look at what to look out for.
Who do you choose to do a reading?
Delivering the reading at your wedding ceremony is an important job.
And choosing the right reading is important; they can help create the right vibe for your wedding.
So you want to make sure that you choose someone who will be comfortable standing up in front of your guests to deliver the reading.
Is there a certain age they have to be?
That's up to you; if you have a niece of 8 years old, for instance, that's confident and can read well, there is no reason why you can't ask them to do a reading for you.
But it's a big responsibility, could the eight-year-old handle that responsibility.
Of course, it depends on the vibe of your wedding whether you choose an eight-year-old.  
For instance, if it's a laid back wedding and it doesn't matter if there are some gaps during the reading as they lose their place, that's fine.  
If you want it all to go smoothly with no setbacks, then it might not be a good idea.
Does it have to be somebody close?
Well, no, it doesn't have to be somebody very close, but you want to ask someone who knows the pair of you at least a little, especially if you ask them to choose the reading.
On the other hand, if choosing a family member would cause ructions with the rest of the family, then choose a close friend.  
That way, you avoid creating any tension on your big day.
I would also choose someone whos enthusiastic about your relationship.
How many wedding ceremony readings do you need?
We usually recommend no more than two readings at the most during a wedding ceremony.
You could have more than two if you wanted to include a lot of your family but make them short readings.
Or take a reading and divide it up into two sentence parts for each family member to read.
Have a backup plan
A Celebrant will always guide you on where you need a backup plan for your wedding ceremony, and having a backup reader is a good idea.
If your first choice gets ill on the day and can't make it or is away with their work, you still want someone to do the reading.
So make sure you have a backup reader up your sleeve, just in case.
You could ask one of the wedding party as they will know what's going on anyway.
Now we come to the tricky bit, choosing the correct reading?
The length
When it comes to the length of the reading, you don't want it to be war and peace, so choose something that's not too long.
You want to keep your guests attention during the reading, and if you use a reading that's too long, you'll lose them halfway through.
Short readings can have as much impact as a longer reading.  
It's all about the content of the passage, not the length.
The content
A reading needs to speak to you as a couple, hold a special meaning perhaps.
Is there something from your relationship that means something to you both?
Have you both read the same book? 
Is there a passage in that book that resonates with you?
Would that fit your ceremony?
Wedding readings are usually romantic; we are celebrating love after all.
But they don't need to be; they can be funny too.
And there are some lovely readings that are romantic without being cheesy unless you like cheesy, that is.
If you let your reader choose the reading, perhaps give them some guidance on what's acceptable to you both.  
Maybe have someone in the wedding party vet them to make sure they aren't going to cause any distress to anyone at the wedding, never mind the couple. 
Usually, your celebrant will also look at the reading and guide the reader to deliver the reading perfectly.
Readings are Optional
Remember, you don't have to do any readings at your wedding ceremony; they are optional.
Include a reading only if you want one.
Or if you want to give a guest a part in your ceremony, not because you feel it's presumed you have one.
This is your wedding your way, remember!
Not every ceremony we do has readings; it's very much the couples personal choice.
Whether you have a reading or not, your guests are going to love your ceremony.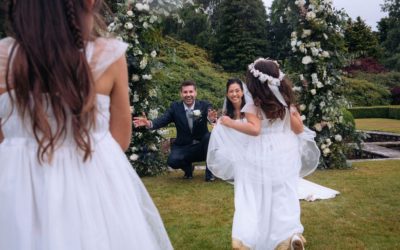 Liz and Matthew Wie WeddingWhen America meets Scotland for Liz and Matthew Wie Family wedding. A beautiful personalised family celebration.Who got married? Liz and Matthew Wie. The venue for their wedding ceremony was the stunning Gordon Castle in Fochabers. On the...