Wedding Dress Shopping – What Do You Need
Finding the perfect wedding dress can be quite a long process and isn't always easy.
Shopping for your wedding dress is a really exciting part of planning your wedding, but can also be pretty stressful for some people.
Is shopping for your wedding dress something you're looking forward to,
Or are you dreading it? There's a lot to think about isn't there.
What style do I like.
What is going to suit my shape?
What colour do I want if I don't want a white wedding dress?
And what happens when I go to choose my wedding dress?
Can I go wedding dress shopping on my own, or do I need my girlies with me?
I've got some advice for you that might make shopping for your wedding dress a little bit less stressful.
Choose comfort over fashion
I think this is the important first step before you go shopping for your wedding dress.  It will make it much easier if you're in the right frame of mind.
How do you mentally prepare for wedding dress shopping?
Do a bit of research into what kind of wedding dresses you like and what you think might suit you.
Make a couple of appointments with bridal shops.
You can always cancel them if you find "THE Dress" at your first appointment.  But do check if they charge for their appointments.
Do you know the budget for your wedding dress? 
Not everyone sticks to the figure you go along with because once you find the perfect dress, it might be a bit out of your budget or under your budget, but know the top-level amount of money you have to spend on your dress.
Decide who you're are taking along with you
to help you pick the right wedding dress, or is this something you'd like to do yourself?
Are you keeping the dress a secret until the day?
You want to take people along, take the ones that will give you an honest answer to "Does this suit me."
Keep an open mind on the dress options.
The ladies in the bridal boutiques have a wealth of experience in finding the perfect dress for their customers.
So if they suggest you try something on that you think OH no, that's not me, try it on any way you might get a surprise.
What to take with you on wedding dress day.
Brides often ask what they need to take with them when they go wedding dress shopping.
There's not a lot that you need to take with you to the bridal shop appointment when choosing your wedding dress.
But photos of the ideas you've collated of the styles that you like are a good starting point.
Giving the bridal shop an idea of what you like is a good starting point for them.
This is where you decide who you are taking along with you on wedding dress shopping day/s.
Whoever you have decided to take to the bridal shop appointment, you'll definitely need them.
But remember, the more people you take along to the appointment, the more opinions you're gonna get.
So make sure the people you take along you trust have your back; you value their opinions.
And many of the bridal boutiques are quite small, so you don't want to be cramming people in there just for the sake of it.
Many brides do this part of their shopping differently from each other.
Some find the dress first, then the shoes and others do it the other way around.
I think I'd be dress then shoes because dresses can be taken up if need be if you choose to wear flats on the day.
But take a long a pair of shoes with you, roughly the same size of the heel that you're going to be wearing on the day so that you get a good picture of how the dress will look when you're fully fitted out on the day.
Have you decided how you're going to have your hair on the wedding day, up or down, or a mix of both?
You don't have to have this set in stone for choosing a wedding dress, but if you know, it will help you see how the dress's neckline would look.
So take along some hair bubbles and hair bands.  You can check how the different options look with the dresses as you try them on.
Are you having a veil?  The bridal shops will have veil samples there for you to try on as well, so you can see what that would look like too.
Now this bit might be the worst bit for you when you're finding the right wedding dress.
Getting naked in front of the bridal boutique staff.
But bear in mind these ladies see naked women all the time, and you're not going to be naked exactly; you'll have underwear on.
But I promise these ladies are the soul of discretion and aren't there to judge your body size or wobbly bits. They've seen it all before.
The whole process can be good fun for you and your tribe, and see once you see yourself in THE dress, you'll forget all about the embarrassing bits.
Underwear
I've always seen brides ask this question: what should I wear underwear-wise when I go wedding dress shopping?
And the best advice I can give you is go nude!
You want to have nude underwear on to try out the dresses; you don't want to wear black and have it show through the dresses you're trying on.
That puts me right off when I'm trying stuff on; you just can't get the right picture in your head, can you, if all you see is black through the outfit.
What about a bra? 
If you have a strapless bra, take it along with you, as well as your normal bra.
But you'll find that many dresses these days have cups already built into the dress, so don't worry if you have the right bra with you or not too much.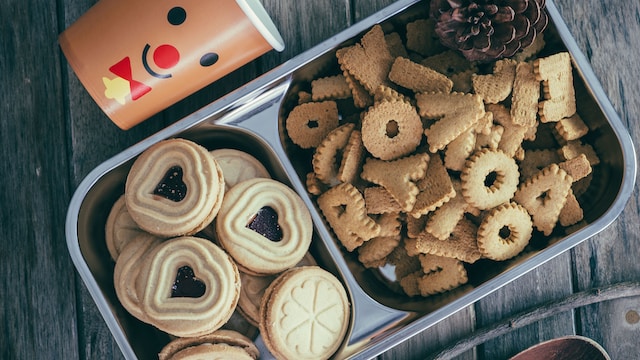 I would suggest you eat before your appointment, something light and filling, then you won't need any snacks.
But I know I would worry in case my stomach got bloated before I got to the appointment.
But you can be in there for a long while, so make sure you've eaten something.
You could take snacks to nibble on, but check with the bridal boutique first.  They may not allow you to have any kinda of food in the boutique and they are probably right.
You wouldn't like to try on a dress that had strawberry juice down the front that was spilt by the person there before you would you?
So if they allow snacks ask them for suggestions so that they aren't going to worry you're going to drip anything over their sample dresses.
And if you are lucky enough to find THE dress at your first appointment, don't go questioning it; if you've found it, love it and buy it.
But the most important thing to remember is to choose a wedding dress that makes you feel comfortable and confident and reflects your personal style on your special day.
Happy dress hunting! More from The Celebrant Angel Blog…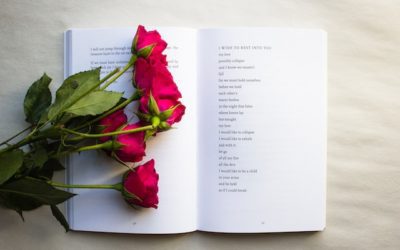 Readings for weddingsA reading sets the right vibe and reflects your personalitiesYour...
read more