Choosing Your Wedding Menu
Delicious Dilemma: Decoding the Perfect Wedding Menu to Delight Your Guests
Choosing your wedding menu is often a difficult task causing some stress for couples.
As a nation of food lovers, the stakes are high when choosing the right wedding menu for your wedding.
Is it the traditional three-course, or even five courses? Or do you want to do something different but not sure what?
Many wedding venues can offer much more choice for wedding day menus these days.
And there are so many fantastic caterers out there that can rustle you up something amazing.
So the worlds your oyster in what you choose for your guests to eat on your big day.
"Life is uncertain. Eat dessert first."
When Should I Choose My Menu?
With so much to organise for your wedding day, couples often leave this bit till a bit further down their to-do list.
But I would recommend that you put it a bit higher up the list and get it sorted and out of the way, one less thing to think about once you've got it organised
And if your anything like me, it would stay on my mind, and I'd go round and round what option would be best, so I think getting it set early on leaves your head the space to organise the other things on your to-do list.
How Do You Choose A Menu To Suit Everyone?
How do you feed everyone when not everyone likes the same things, and you want everyone to enjoy the food.
That's a pretty challenging task, pleasing everyone! You can't or won't, I'm afraid.
This is probably why many couples choose a beef, chicken and veg option; there is bound to be something in there that suits everyone.
Make sure to ask your guests when they are responding to the invitation if they have any food allergies or dietary preferences so that you get them included in your discussions with the chef.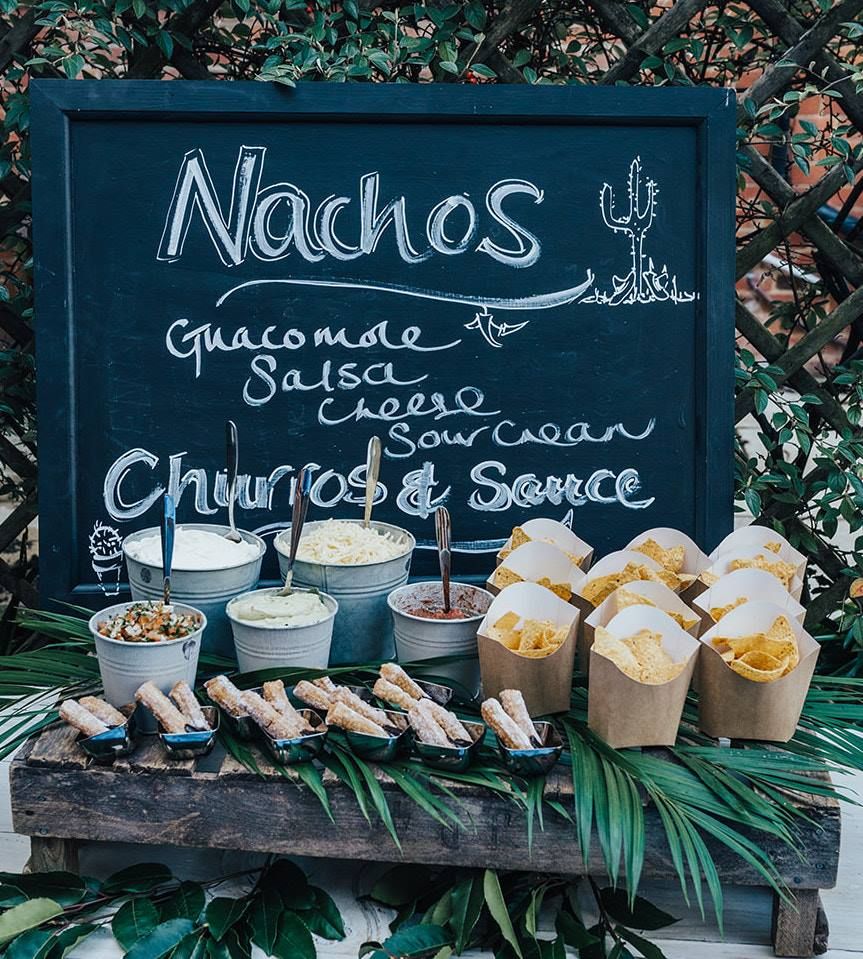 What Would You Like On Your Wedding Menu?
Although weddings are about everyone that comes to celebrate with you, you still need to put yourselves at the top of the list when choosing what your wedding menu is going to be.
What do you like?
Have discussions with the venue or caterer early on, tell them what you like and don't like, and ask them for suggestions based on those.
Most venues and caterers will work with you to create your perfect wedding menu.
Have your budget for the meal decided before you speak to the venue/caterer?
Don't let them make you spend more than you can afford.
Does a wedding menu have to be three courses?
Of course not!
Who says a wedding these days has to have the traditional three-course meal.
If you've gone for a wedding out of the normal traditional rules, then why not do the same with your food?
Alternative Wedding Menu Ideas
What about a high tea or afternoon tea after your ceremony with something like a BBQ or hog roast in the evening when your other guests arrive.
I love an afternoon tea and would have great fun doing the tasting for them.
What about grazing tables, or food stations, a bit like a posh buffet.
Food Station Wedding Menus
With food stations, you could have a different table for different specialities.
Such as Indian, Chinese, Italian, or American, Scottish and Spanish.
Imagine have a big pot of paella cooking away in your ceremony room, oh my mouth is watering thinking about that one.
Grazing platter Wedding Menus
Grazing platters would let you cater for every person I think.   There are so many lovely grazing companies out there that will work to your likes and dislikes and your budget.
Think about the season your wedding is in, though. If it's a cold, snowy day, you might want warming food on your platters or food stations.
A Themed wedding menu
Are you having a themed wedding? Is it something you can build your menu around?
For instance, if you were having a wedding at Halloween and everyone was getting dressed up for it, would the caterer or venue work with you to create a menu around that theme?
Soups and stews spring to mind for a Halloween wedding menu, cauldrons bubbling away with a nice hot stew or soup.
Not your traditional picture of wedding food, but it's possible if you want your wedding menu to match your theme.
These are just a few options that you might like to think about for your wedding menu.
You may already have in mind what you're having.
The important thing to remember is this is your day too, so make sure you're eating something you like as well.
Are you married already? What did you have for your wedding menu? 
Was it traditional or something alternative? More from The Celebrant Angel Blog…
Do I Need A Wedding Album?A way to cherish and relive your wedding day for years to...
read more