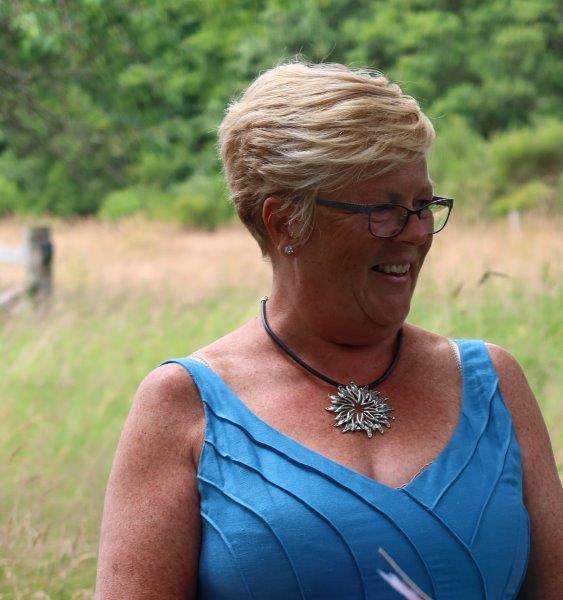 Do You Need  A Wedding Rehearsal?
A wedding rehearsal is so much more than just practising your walk
Do you need a wedding rehearsal?
There's a lot of organising to do for a wedding as you are probably finding out right now, what with finding the right cake, getting the right dress and finding the right venue.
And a wedding rehearsal is something that you don't need to think about until nearer the time.
But it's something to bear in mind as you finalise all the details.
The ceremony is a significant part of your day, and you want everything to be perfect, right?
A wedding rehearsal is an integral part of many couples weddings and something that I would highly recommend.
It doesn't have to take long; 30 mins will give us enough time to run through everything you need to know.
Why Have a Rehearsal?
It's not about being perfect on the day, but what it does do is take away some of the pre-wedding stress for the couple the night before, is everything going to be okay, where do I stand, where is my partner going to be?
No matter how many rehearsals you do, what happens on the day happens, and they can be some of the most magical moments of your life.
 As I said, a rehearsal is so that you know where you are to be on the day regarding whos where and whos saying what, when. All this preparation helps with the smooth running of your ceremony.
Has any of your wedding party (bridesmaids/groomsmen etc.) been to your venue?  
If not, then it's an ideal time for them to get the lay of the land at the rehearsal rather than showing up and not knowing what's where on the day when everyone is rushing around getting you organised for your big day.
A Rehearsal also gives you some time to see how it all flows and make any last-minute changes that you feel you want to make once you see how everything comes together.
It's much better to make those changes the night before than turn up on the day and things not feel right for you.
 A rehearsal is also the perfect time for you to ask any last-minute questions you might have.
What A Celebrant gets out of a rehearsal
Having a rehearsal allows the Celebrant to find out some vital information about your ceremony to such as:-
Are you walking down the aisle together, or will one person be at the front?

Is someone giving you away?

When will they know you are ready? Is there a piece of music playing for you coming down the aisle?

Who's going to hold your flowers if you're having any when you get to the Celebrant.

Where does signing your ceremony marriage certificate fits in? Do you need a piece of music to be played whilst that's happening, or are drinks being handed around ready for a toast?

Where will your guests of honour sit?

Does anyone need to come to the front for reading, or help with a Symbolic Ritual? Where are they sitting, and how they will get to the front?
When do you have a rehearsal?
Typically it's the day before the ceremony, but that's often a hectic time for both families—a time when you want to chill out for a couple of hours.
So we can hold your rehearsal at any time of day in the lead up to your wedding day.
It is often a good idea to rehearse at the same time your wedding is taking place, especially if your ceremony is outdoors.  
That way, you get to see how the light will be for your photographs, for example.  
You may find you need to move the altar or archway if you're having one so that the photographer has the right light to catch you in those crucial moments like exchanging rings or the first kiss as a couple.
Who needs to be there?
Your Celebrant will be there obviously.
And anyone that's taking part in your ceremony, such as
The couple themselves

bridesmaids, or at least one of them

best man or whoever you have chosen to hold the rings

whoever is giving the bride away, If applicable

flower girls if they are of an age to understand.

Any people involved in Symbolic Rituals that you are having in your ceremony.
If your wedding is in a venue that has a wedding coordinator, or you're using a planner, then it would be good for them to be at your rehearsal too.  
It helps them see the flow of your ceremony and when they need to be ready to facilitate the next bit.
You may find that some celebrants charge extra for a rehearsal, so make sure you check that out with them.
Is it okay if we don't have a rehearsal?
Of course, it is!
You don't need to have a rehearsal, but if you're a bit of a control freak like me, it's good to have one, so you know exactly what will happen on the day.
If you're having an outdoor or simple ceremony, you may not feel that you need a rehearsal, and that's fine; a celebrant can guide you on the day.
Whether you choose to have a rehearsal or not, everything will go to plan, so don't feel pressured into having a rehearsal if you don't want one.
And the final part of your wedding rehearsal allows you all to discuss what happens after the ceremony?
Where does the photographer need you to go next?
Where are your guests going whilst you do the photos?
It all sounds like minor details that can happen on the day, but if everyone knows what happens next, it makes the transition a lot smoother and doesn't leave your guests hanging about not knowing where to go.
Once you have updated your celebrant at the rehearsal, she can feed that all back to the guests before you leave.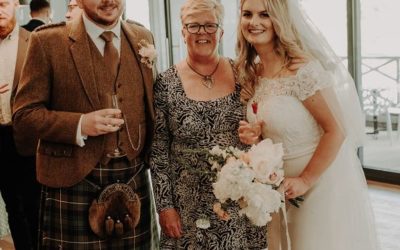 Anna and Scott Salter's WeddingA special day for a special couple who wanted the freedom to be who they are in their ceremony.Who got married - Anna Johnston and Scott Salter Hazel Head park café was the setting for this May couple, 25th May to be exact, a day filled...