From Classic to Contemporary: Finding Your Dream Wedding Veil That Reflects Your Unique Style
Hey there, beautiful bride-to-be!
Your wedding day is one of the most special moments of your life, and you want everything to be perfect, right down to the last detail.
You've got your venue, dress and all the other things that you need for a wedding, but don't forget about all those little details that can make you stand out from the crowd to.
The accessories that will help you feel like a princess on the day, those extra bits of sparkle.
Let's talk about wedding veils – are you having a veil, or have you not thought about that yet?
Is it going to be a long or short veil?  A Veil with bling or plain?
Wedding veils are another area that has loads of options to choose from.
It can be overwhelming to choose the right one.  But don't worry; I've got your back!
Let's look at some tips if you do choose to have a wedding veil.
What to look for in a wedding veil
First and foremost, consider your dress.
Your veil should never overpower your wedding dress.
Your wedding veil is a little extra, not the main thing.
If you have a high neckline dress or lots of detail and sparkle on it, then go simple.
It's the detail on the dress you want people to notice, not your veil.
But on the other hand, if your wedding dress is simpler, add sparkle to your veil.
The length of your wedding veil
When choosing a wedding veil, the length is a crucial factor to consider.
Veils come in various lengths, ranging from short and sweet to long and dramatic, so you can find the perfect one to suit your preferences.
However, your wedding dress's style and the ceremony's location should also influence your choice.
For instance, if you're having an outdoor wedding ceremony, a long veil may not be practical as it could get caught in branches or blown around by the wind, making a mess of your hair.
What style of wedding veil
Lastly, consider the style of your veil.
Traditional or modern, chapel or cathedral are just a few options to choose from.
Is there a wedding veil style that goes with your wedding vibe, perhaps?
If it is a grand affair, then a cathedral veil might suit you, It's long and flowing and will follow you down the aisle perfectly.
Remember, your wedding day is all about you, so don't be afraid to have fun with your accessories!
There are other things to consider as well as the above when your choosing a wedding veil.
What about your hair, is it up or down and what style of wedding veil goes best with that?
Your budget, some wedding veils can be pretty expensive.
But if you're on a tight budget, watch out for other brides selling their wedding veils once they've had their day.
Did you wear a veil on your wedding day?
How did you find the right fit for your wedding veil? More from The Celebrant Angel Blog…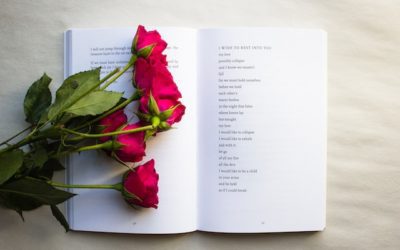 Readings for weddingsA reading sets the right vibe and reflects your personalitiesYour...
read more