What to do after you get engaged
Love, Reflection, and Relaxation: Embracing the Benefits of Quality Time as Newly Engaged
Taking some time to yourselves after getting engaged is important because it allows you and your partner to savor the moment and enjoy your newfound commitment to each other without distractions.
Getting engaged is a significant life event that can be both exciting and overwhelming.
Leaving the wedding planning, family obligations, and other commitments and enjoy each other's company for a while.
After getting engaged, taking a bit of time can help you and your partner reflect on your future together and discuss your hopes, dreams, and goals as a couple.
It can help you avoid making hasty decisions or feeling overwhelmed by the various details that come with planning a wedding.
Couples get so excited when they get engaged that they think the wedding planning starts right there and then.
And it might if you plan on getting married pretty quickly.
But don't rush into things if you don't have to.
Takeing some time to yourselves after getting engaged can help you and your partner strengthen your bond, reduce stress, and approach wedding planning with a positive attitude.
Enjoy yourselves in your new bubble; there will be plenty of time for planning the wedding later.
Did you get engaged recently?  How did it go? Wondering what to do now that you're engaged?
Bet your head is racing now with what to do first.  Let's talk about what to do when you get engaged but aren't ready to commit to vendors yet.
Among the things to do when you get engaged, this one has to be one of the most important.
Did you take a few days to yourself before you announced it to everyone?
Or were you shouting it from the rooftops?
It's an exciting time for a couple, and you rightly want everyone to know about it, but have you stopped to catch your breath yet?
What about stepping back a little now and taking some time to be happy together in your little bubble.
When you say yes, that's an extraordinary moment; take the time to reflect on the lead-up to it, how you felt when they proposed, and how you feel now; I bet it's giddy.
Slow yourself down for a little bit, pop some champagne, and plan a special meal to celebrate it together.
There is plenty of time to get to the wedding planning; enjoy what you feel right now together.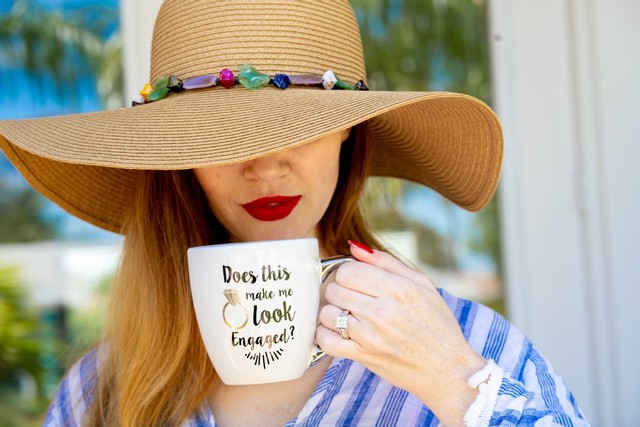 Does the ring fit properly, or do you need to get it made perfect for your finger?
Perhaps you got a "fake ring" and need to go out and pick your ring now; OMG that will be so exciting.
I helped my son pick his ring for his girlfriend; it was a lovely mother-son moment; his partner had no idea the proposal was coming.
Sometimes it takes a couple of weeks to get the ring sized correctly; you might not be able to do that just now with lockdowns, but be careful wearing it until then, especially if it's far too big; you don't want to lose it.
And what about insurance for your ring? Have you looked into that yet?
Insurance is something you should consider and gives you peace of mind if anything happens to your ring.
While chilling together on an evening or weekend, you could start thinking about who you want to be in your wedding party.
You don't have to tell or ask anyone yet; just get your thoughts together for now.
You probably already know who you want to take up those important spots anyway, but best check them out with each other.
Get the plan together and decide when your going to ask them. Your gonna need your peeps alongside you to help you start planning the wedding.
This one's a biggie.
You can't plan any of your wedding if you don't know how much money you have to spend.
Start by finding out if any of the family would like to contribute and then add any savings. Also, consider how much you can save each month to add to your kitty.
Set yourself up a little spreadsheet to track it all.
It just needs something simple right now until you start planning properly.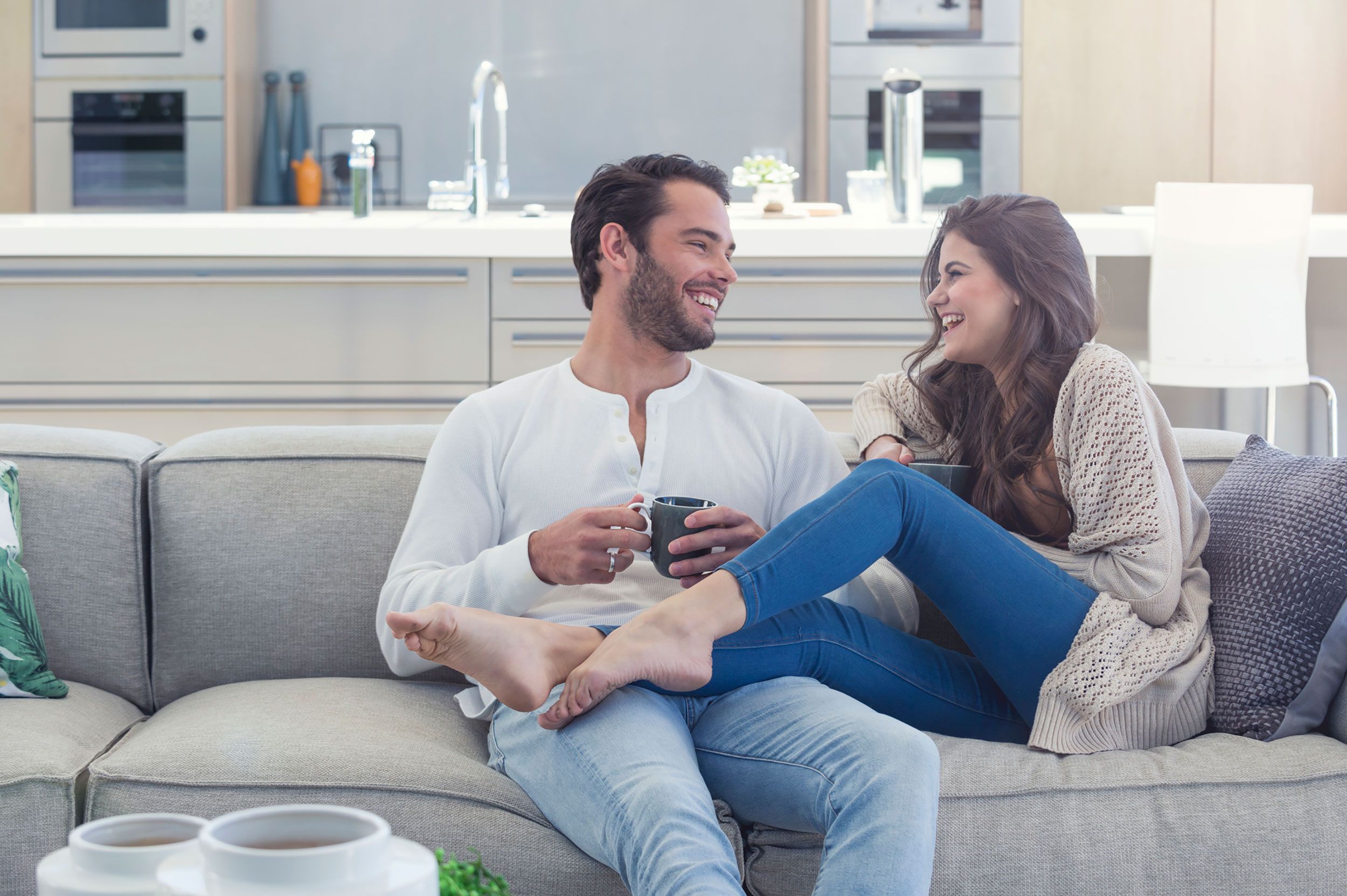 Choosing your wedding date
When's the big day?⁠
⁠Once you announce your engagement, many people will ask you, "have you picked a date yet" but don't let this hurry you.⁠
⁠You don't have to have the date fixed the minute you get engaged.⁠
⁠During your engagement bubble time, why not consider some dates that are suitable for you both. ⁠
⁠Check-in with each other about how long you think your engagement should last. Are you on the same wavelength with that?⁠
⁠Is there a particular date that you would like to get married on, like a big birthday? ⁠
You can read my blog here about choosing your wedding date.
⁠That date could be two years away, which gives you plenty of time to sort things out and get your budget together. Check out my budget-setting blog here. 
⁠As long as you both agree on the wedding date, that's all that matters; everyone else can wait until you're ready to announce it.⁠
This has to be my favourite bit, I think.
Finding inspiration for your wedding,  because Pinterest has to be the best tool out there for that.
You can do this sitting at home after you've done the proposal bit.
Do it together or on your own; you can share boards with your wedding party too, but be careful you don't lose a couple of days of your life delving into Pinterest.
The board's idea is that you can gather all the ideas you like in one place; many years ago, couples would use scrapbooks. Holding everything in one place is much handier, and there is so much inspiration on there.
Once you start collating boards, you can then narrow down what you want for the wedding. Then when it comes the time to speak to planners and venues, you have a better idea of what it is you want your wedding to look like
You can check out some of my Pinterest Boards here. 
Happy hunting
This is something that many couples are doing today.  Is that something that you are considering?
You could get that set up in the background—no need to tell anyone about it yet until you get it ready.
It's a good tool to use for your wedding, and it keeps your guests informed; you can put transport options on there, hotel accommodation if anyone needs to stay over, put everything on there, and save all the phone calls to you or your family asking the same questions.
They are dead easy to set up today, and there are lots of tips online on how to do it and what to include. 
Could a "techie" in your family or friends circle handle that for you?
Getting engaged is so exciting, and  whilst its exciting to start planning your wedding, you want to live in that moment for a while.
Enjoy being together and planning married life, but take the time for you as a couple to. More from The Celebrant Angel Blog…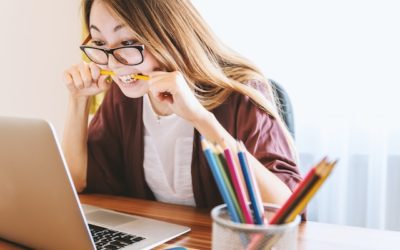 Tips to keep track of wedding vendorsStay organised and stress free with these vendor...
read more