How To Choose The Perfect Wedding Date
So….  "When's the wedding?"
Congratulations, you're now engaged, and the question everyone will be asking you now is, "When's the wedding?" So now you need to choose the perfect wedding date for you.
You may already have an idea of which date is the perfect wedding date for you both. But there are a few things you need to consider before you choose your perfect wedding date.
Things such as your budget, and are you giving yourself enough time to save what you need?
Are your VIP guests all going to be free? And more importantly, will your venue be free on your perfect wedding date?
Below are some points to consider when choosing your perfect wedding date.
Choosing a wedding date will affect decisions like your styling, budget, and even you're guest list.
How To Choose The Perfect Wedding Date
A lot of planning for your wedding will have to wait until you confirm the perfect date.  So this is probably one of the first things on your to-do list.
Take some time out as a couple and sit down to go through some date options together.
Are there any dates that you have emotional connections to, such as your first date, the proposal's date, or even any special birthdays or anniversaries in the family, like Granny's 80th birthday?
Couples all choose their perfect wedding dates differently.
Some like to pick the date they want and then see how everything fits around that date.
Others have a specific venue in mind and are flexible with their dates, based on when the venue can do it, then work backwards from there.
If you have your heart set on a specific venue, it will be less stressful for you if you see what dates they have first, then work backwards.
There are a couple of questions you might consider when you sit down to choose the perfect date.
If you already have a date in mind, how important is the date to you both? 
Are you flexible if the venue does not have that date?
Have you left yourself enough time to organise everything?
Will your VIP's be available on your perfect date?
Which Day Of The Month Is Best For Weddings
Is there actually a day or month that's best for weddings?
Whichever day, month or season that you choose is purely a personal choice.  Statistics in the wedding industry show that:-
Saturday is the most popular day of the week for weddings. This is mainly because the majority of people don't work at weekends. And you have Sunday to recover, before work again on Monday.
May is said to be a good month for weddings in the UK.
There are many bank holidays in May, so your guests may not need holidays to attend the wedding. And it's before the school holidays start in England and Scotland, so less likely for families to be away on your date in May.
But it is also the start of the peak wedding season, so costs will be higher.
But You Don't Have To Conform To The Norm
Prices at venues can change quite dramatically depending on the day of the week or month of the year, and that can make a big difference to your budget.
In the UK, May to September are the peak wedding months and tend to be more expensive in Venues than October to April. Weekends also tend to be more expensive than weekdays.
Does your wedding have to be at the weekend, could you save yourself some money by having the wedding on a Wednesday?
Do you have a favourite time of the year?
Are you having an outdoor or indoor wedding?
If you are getting married outdoors, the season you pick is important.
Are you going to pick a dress to go with the season you've picked?
For a summer wedding, sleeveless gowns and long trails are fine, but would be no use for an outdoor winter wedding, would it? You would be freezing, and your dress would get all dirty from the ground.
The season you pick as your perfect wedding date also leads to other things to consider.
Whilst summer weddings are more likely to be guaranteed better weather.  (Well, perhaps in England, it might, you're never guaranteed that in Scotland).
You will also need to consider your guests for an outside wedding.
Will there be shelter from all weathers, shade for the heat, and cover for the rain or snow?
You want all your VIPs to be with you on your wedding day, so checking with them before you commit to your date is important.
Do either of your families have any dates that you need to avoid. Perhaps they have committed to things already, work, holidays etc.
If you really want your chosen date, can they move their commitments to fit in with you? If not, then you may need to reconsider the perfect date and move it to include your VIPs
As tempting as it is to check with some of your guests if the date you have chosen is perfect for them, this opens a can of worms.
You will never find the perfect date that suits everyone, so best sticking to making sure your VIPs can come and leave the rest.
If the guests are given enough notice, they can move things around, if they can, to attend the wedding.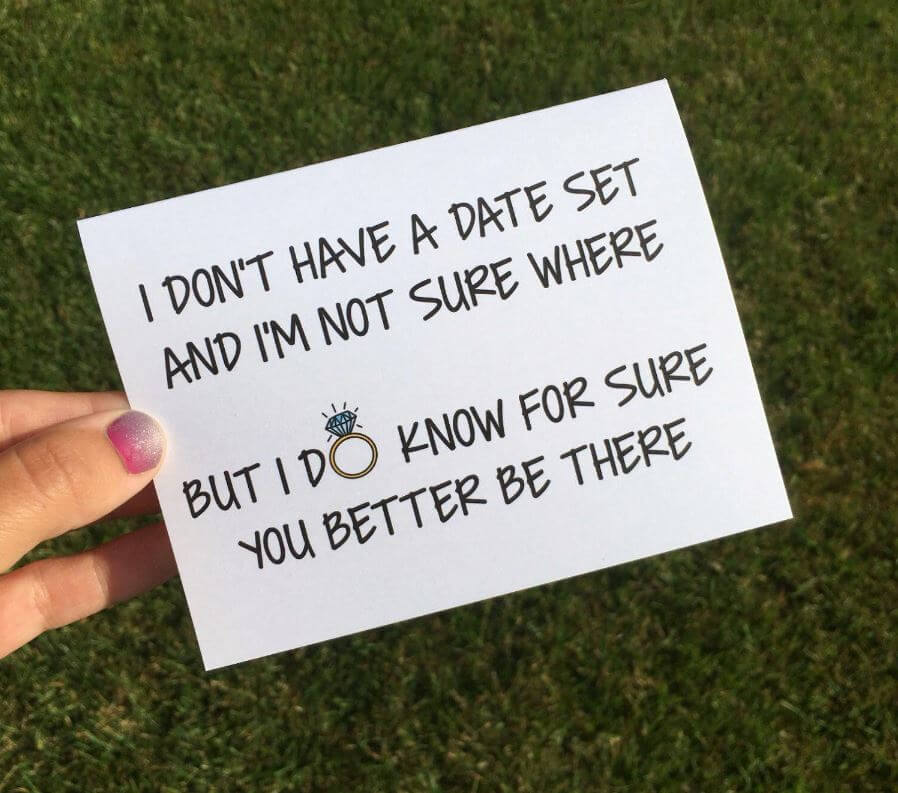 Dates to Avoid When Choosing Your Wedding Date
You might want to avoid certain dates, mainly due to them being higher in cost like Valentine's day.
Everyone wants the romantic Valentine's date, and vendors know that, so it's one of the more expensive wedding dates on the calendar.
Any dates that might be special for families, like Mother's Day and Father's Day, as many families have their own traditions for those days and may not be able to make your wedding.
Major sporting events that are happening, particularly grand finals. Do you really want guests checking the score on their phones the entire night, or worse, sitting at the bar watching the tv?
There are calendars on the internet that tell you when sports events are being held.
Check them out for your perfect date; if it's on there, consider changing your date.
Are you superstitious?  If you are,  then the 13th, especially if it is a Friday, might be a no-go for you.
Don't Rush Choosing Your Wedding Date
I know it's very exciting when you get engaged and you want to set the date and tell the world.
But make sure you are being realistic. For instance, are you giving yourself enough time to plan the whole event, especially if you are having a grand affair?
Many bridal boutiques are quoting up to 9 months for dresses to arrive in the shop after leaving your deposit. You might still need to allow for alterations, and these things take time.
Many Venues are booked a year in advance; florists and photographers can be the same.
Are you giving yourself enough time to save money for the wedding of your dreams?
Think about how much time you really need to plan, and save for your perfect day. Use this as a guide when it comes to choosing your date.
Leave enough time to save the money needed for the style of wedding that you are going for.
Statistics show that many couples are engaged for 18 months before their wedding day. Does that give you enough time to save your budget?
Hopefully, the points above give you a better understanding of what factors can affect choosing your perfect wedding date.
And the good news is, once you've chosen the perfect wedding date, you can get it into the Calendar. And then you can send out your save the date cards!
This is where the real fun and hard work begins, so enjoy every moment from here! More from The Celebrant Angel Blog…
Do I Need A Wedding Album?A way to cherish and relive your wedding day for years to...
read more