Expert Tips to Tackle the Stress and Embrace the Fun
You've just got engaged and starting to think about planning your wedding.
Is it scary?
I know you may have heard from other brides that have planned their own wedding how stressful it can be, and it can be, but it doesn't have to be for everyone.
I've put together some tips from other brides here that might help you before you start heading down the rabbit hole called wedding planning (they aren't called rabbit holes for nothing).
Your gonna find your head diverted down so many rabbit holes along the way!
Planning your wedding can be fun as well as stressful, here are some tips to help with your wedding planning.
Falling in love was the easy part; planning a wedding " yikes!"
How Do You Picture The Day?
I consider this wedding planning tip quite important.
Do you know what your partner's idea of their wedding day is?
What do they want to include on the wedding day?
Do they have things or people they don't want on the day?
Have you both talked about those things yet?
If not, then have those discussions early on.
What do you absolutely have to have on the day, and what are "if we can afford it" options?
Once you've got that and you start planning the wedding, don't let other people stress you out about your choices.
Either don't tell anyone what you're going with or if you do tell people and they don't like it, be prepared to ignore it.
This is your day, your way.
Another one of my tips on wedding planning is to work out whos coming to the wedding.
This is a day you want all your favourite friends and family beside you.
But that is often curtailed by your budget, but you want to make sure when you're doing your wedding planning that you list all those people that you just have to have with you first, then take it from there.
There will be questions that pop up like:-
Is it important to you that your parents have some of their friends invited to the wedding?
Does your cousin who you've not seen for 5 years need to be there?
Do we do plus ones?
Is it a child-free wedding or not?
These don't need to be tied right down to a T right now, but it gives you an idea of how many guests you might have, which in turn gives you an idea of the costs for your budget.
Either don't tell anyone what you're going with or if you do tell people and they don't like it, be prepared to ignore it.
I know most men say "just do what you want, and I'll turn up on the day", but do they really mean that?
I've met quite a few grooms that have been heavily involved in the decision-making on their wedding, and it's lovely to see.
For the likes of the venue and choosing the right celebrant, they will more than likely be with you meeting them.
But what about the smaller details that they are happy for you to decide on?
Why not make a date for a Sunday afternoon (or even a nice breakfast out) and update them on everything that you've looked at that week.
Ask for their opinion before you deicide finally on anything.
It makes them fell part of the wedding to.
Checking out the vendors can be quite time-consuming, but it's a fun part of planning a wedding.
Have some ideas ready for what you want your cake to look and taste like for instance, before you meet with the cake maker.
Take some Pinterest shots of what you like flower-wise. The size and shape of your bouquets. Make a note of your favourite flowers.
Check out local venues, read their reviews online and see what other couples have experienced there.
There is a blog here that gives you tips on choosing your venue; why not grab a coffee and have a read over that.
And of course, if your looking for a celebrant to do your ceremony have a look around to see whos in your area, make a note of them and even have a chat with them, see who clicks with you.
There is a lot of stuff that you can do online before you start meeting vendors. Whittle them down to a couple in each category before you start meeting them.
This is a biggie on the wedding planning list for couples.
You've gotta know how much you have to spend before you can start booking anything.
If you work out your budget, how much have you saved, how much do you need to save from your salary every month to be able to pay for the wedding you want?
Can you meet that realistically?
Are any of the family contributing in any way?
Knowing a realistic budget for you will determine your venue and how many guests you can afford to have.
There are some more tips here on setting your wedding budget if you need some help.
So like I said at the start, this wedding planning tip might be the first one to start with so you know what you have to play with.
Don't Sweat The Small Stuff
A brilliant book by the way if you're looking for something to read!
Don't let the small details get you down.
How important are the bridesmaid's shoes, for instance?
Why stress yourself out trying to get shoes that work for everyone?
I can't wear heels, so if you choose a heeled shoe for me to wear at your wedding I wouldn't be very comfortable during the day.
Let them pick their own, something they are comfortable in. They need to be comfortable on the day as well.
Is it that important that they all match?
These are all small details that don't make your day, so like I said at the start Don't Sweat The Small Stuff if it's not that important to your day.
These are some tips on wedding planning that I've found to be helpful in my time as a celebrant and hearing what all my couples have experienced.
Do you have any more suggestions to make that might help other couples when planning their weddings? More from The Celebrant Angel Blog…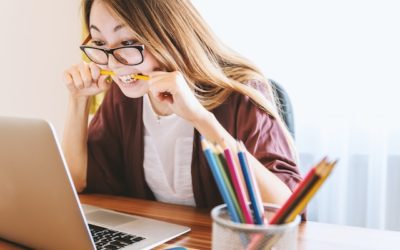 Tips to keep track of wedding vendorsStay organised and stress free with these vendor...
read more