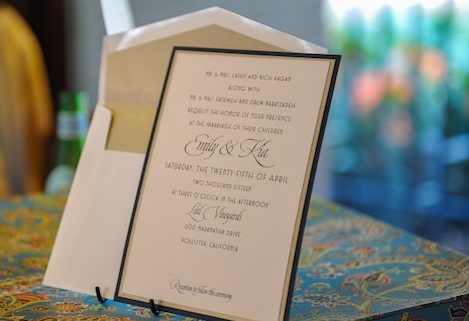 What you need on them and when to send them
Picture this: Your dream wedding with all your favourite people, toasting to love and happily ever after.
But, there's a catch – you need all these favourite people of yours to actually show up!
Cue the save the dates, the VIP passes to your special day.
This is a question asked by many couples, "when do we send out our save the dates"?
Nailing the timing for these invites is like catching the bouquet at a wedding; it takes some skill and a bit of luck, and you'll never please everyone no matter how or when you do it.
But you want to give Aunt Mary and Uncle Graham enough notice to arrange their dog sitter, and your BFFs need ample time to coordinate their party outfits.
This invitation sneak peek is like getting the first scoop of your favourite ice cream – it's exciting and a bit nerve-wracking, all rolled into one!
There's a couple of questions that worry couples and that's "When do we send the save the dates"?
And what do we put on them?
Do we really need them?
So lets look at what goes on a save the date, who they go to and ways of getting them out there to your favourite peeps.
Save the dates.. digital or paper
A save-the-date invitation is a sneak peek that something exciting is coming…. a wedding…and who doesn't like getting a wedding invitation.
It's like getting the first scoop of your favourite ice cream – it's exciting.
But the first thing that couples think is
"Do I need to send these save-the-dates, is it a wedding law or something that you have to send them out?"
Sending save-the-dates is like the sprinkles on top of the wedding planning sundae…
totally optional but oh-so-delightful if you decide to go for it.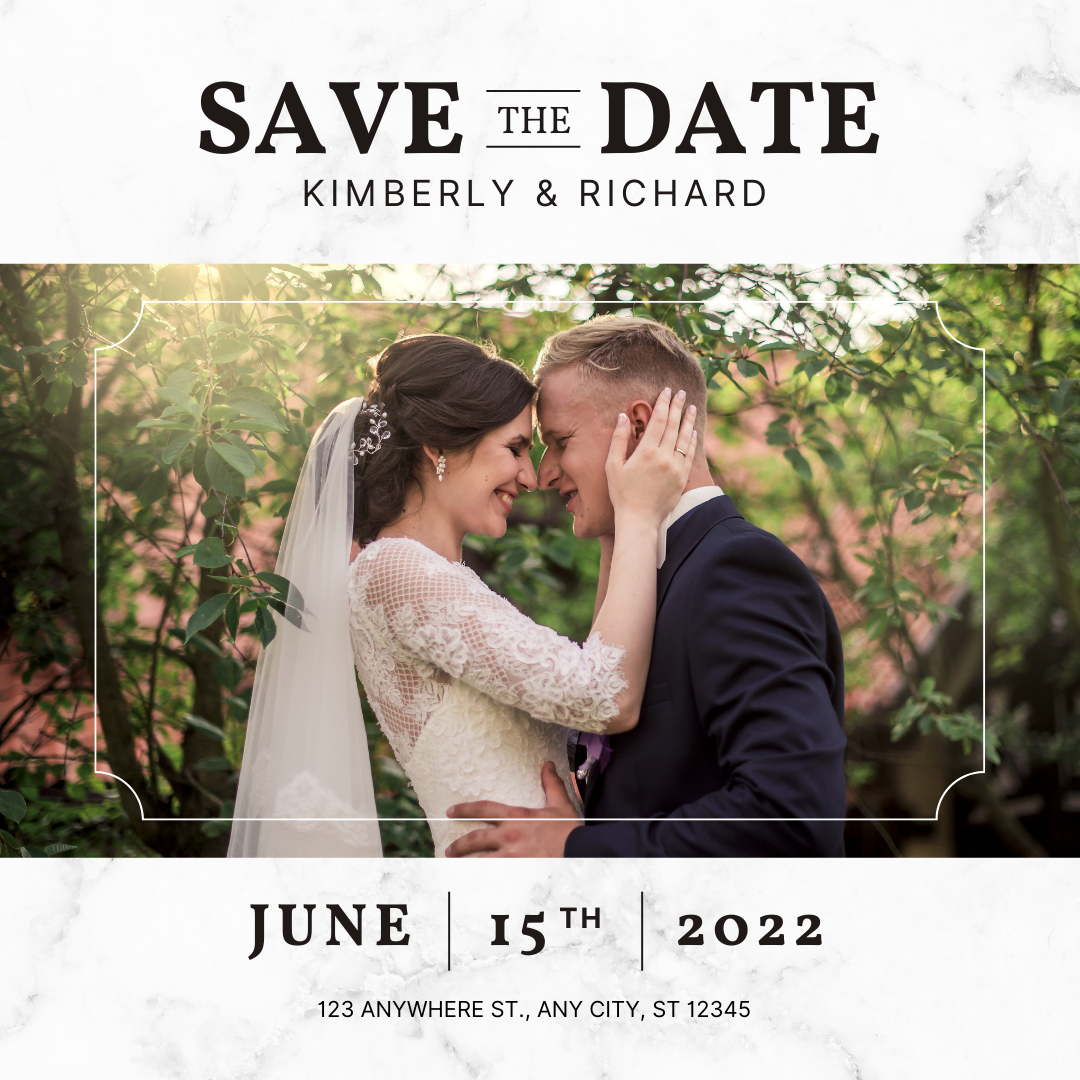 When do I send my Save The Dates out?
You've picked a date that's perfect for you both, you've booked the venue,  and now it's time to ensure your loved ones are there to witness your magical day.
For save the dates, don't wait for the cows to come home or for your wedding day to be right around the corner.
But you'll need the guest list done first so you know who you want to have at your wedding.
Normal practice for Save The Dates is to send them out around 6 to 8 months before the big day.
That gives your special people time to organise things at their end.
For instance, if you're having a no-kids wedding, it gives them time to organise babysitters etc.
(Stuck on how to tell them no kids allowed, then check out the blog here with some suggestions on how to tell them)
Or if they have to travel to the venue, they have time to look for accommodation.
Or to arrange holidays if its a midweek wedding.
Digital or Paper Save The Dates?
Paper versus digital is another subject you might want to consider.
I'm in the paper camp, especially for weddings (But I'm old school when it comes to wedding invitations)
I cannot remember the last time I opened an envelope that wasn't a bill.
I'd be delighted to open one and have a save the date inside it; it would take pride of place alongside the fridge magnets as I eagerly await the actual invitation.
On the flip side, we can't ignore the virtuous appeal of saving trees through the digital route.
You could even have the best of both worlds – paper save the dates and digital formal invitations, or vice versa.
There is no right or wrong way; it's your decision.
Let's look at the benefits of sending paper save the dates first
There are a lot more choices of styles if you go with paper.
(There are lots of lovely wedding stationery suppliers out there that create some stunning designs).
It's a lovely keepsake for your guests.

But what are the drawbacks?
The cost of stamps these days is horrendous.
Time – if you're going paper and aren't artistic enough to do them yourself, you will need to find a stationer that you are comfortable with.
Then take time with them to discuss what you want, then proof them, then wait for them to be printed.
And as you know organising a wedding doesn't leave you with a lot of time
.
What information do I put on my save the dates?
Are you getting married at one of the all-inclusive venues where you and your selected guests are staying for the weekend?
Or is it a one-day event?
If it's a weekend doo with the after party to then you might need a couple of versions of your save the dates.
One for those invited to the whole weekend and one for those invited for the day.
(whats an after-party?  You can check out the blog here that explains what the after-wedding party is)
And then you have the evening guests only, I'd say they don't need a save the date though they will get an invitation which will state it's the evening.
You can make your save the dates as simple as you want.
Or you may want to set the tone of the wedding on those save the dates and add some details.
But they mainly have the information below on them so that everyone knows when and where at least.
And if you're having a themed wedding this is an ideal opportunity to put your style and theme out there
Save the Date for the wedding of
Mary Gibson and Graham Comrie
Saturday, the 9th of June 2024
Logie Country House, Aberdeenshire
Formal invitation to follow
Have you had your wedding already?  Did you send out save the dates? What did you have on yours
Something as simple as this you could do yourself on Canva.com, saving on the costs
Save the dates are a good starting point to getting your guests excited about the day, I know I do when I receive mine anyway.
I hope this has helped you make a decision about your save the dates.
Are you doing them, is it digital or paper More from The Celebrant Angel Blog…
Do I Need A Wedding Album?A way to cherish and relive your wedding day for years to...
read more