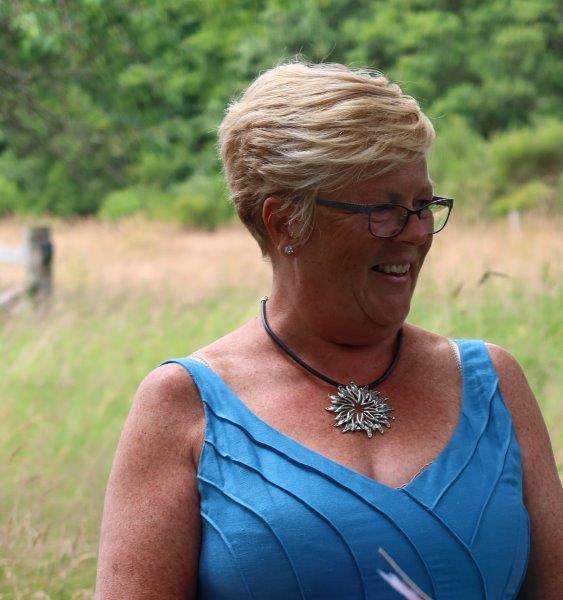 Hidden Wedding Costs To Be Aware Of
Over-spending on a wedding is inevitable but being aware of some hidden wedding costs now can help you financially plan for them properly.
Hidden Wedding Costs
One of the trickiest parts of planning a wedding is sticking to your budget, mainly because we forget to include so many hidden costs in the budget setting process.
So here I've got a few costs that you may want to include in your wedding budget, just for starters.
Hidden Cost – The marriage Licence
Whether you marry with a celebrant, in a registry office or a church, there will be costs for legalising the marriage.
Depending on where you are based, these costs can differ. Here in Aberdeen, the price of a basic marriage with the registrar, where you do the legal bit after our ceremony, is £155 for a small Mon-Fri ceremony, £330 on a Saturday before 4pm a Sunday is £390. These costs are for holding your ceremony in the Corporate Building.
These costs will also be on top of the celebrant's fee.
Hidden Cost – Changing your name on documents
Another hidden cost to be aware of and add to your wedding budget is for name changes on legal documents if you choose to change your name after your ceremony.
Such as your passport.
The blog here explains how to change your name. What to change your name on, and the costs in more detail.
Hidden Cost – Wedding dress alterations
Not many brides are a standard size 12 or 16, so many wedding dresses need altering to fit your shape exactly.  
So you may need to add paying for alterations to your wedding budget
 Some bridal boutiques can do that for you as they may have an in-house seamstress, but it will still cost money. When you're trying on dresses, ask the shop if they have any idea of how much it will cost to get it done.
Hidden Cost – Corkage fee
Some venues will charge you extra for corkage if you bring your own wine to the wedding.
When viewing the venues, ask them about this to get an idea of how much extra to add to your budget.  
It may sound a lot when you first hear it, but it may be a cheaper option for you when you work that it out than the drinks' prices at the venue.
HIdden Cost – Supplier's food and drink
Some wedding vendors will be with you all day, like the photographer. Have you thought about feeding them on the day?  
This is something I would discuss with them during your initial conversations. They may not want to give you an extra cost, but best to know upfront.
They don't need to have a seat on your table plan unless you want to include them in it; many eat behind the scenes. But the cost of that meal will need to be in your final figures to the venue.
They are a hard-working bunch on the go all day, so they don't get much time for eating on the day, so it might be nice to give them some lunch/dinner.
Hidden Cost – Postage
Have you included the cost of posting all your invitations if you are doing paper copies?
I didn't' know the price of a first-class stamp until I just googled it.. 76p.. god, it's been a while since I posted a letter.
And that's for a standard letter.  
If you were sending a suite for your invitations, they would need to weigh them at the post office for the cost.
And that all mounts up, so guestimate a rough cost in your budget for postage as well.
HIdden Cost – Hair and Beauty Trails
You may already have a cost for your hair and makeup on the day. But have you factored in the trails beforehand? It may take more than one session to get the look right for you.
HIdden Cost – Wedding Album
Although you may not know precisely what you want printing from your wedding photos until you've seen them, have you asked what it is you get from the photographer?
Are they digital files that you can print yourself, or do you need to go through the photographer for these?
Have they included the cost of an album in your quote? If not, then you will need to add that to your budget.
There are so many little bits and pieces that will have a cost that will affect your wedding budget; these are just some that spring to mind.
While these costs aren't a huge hit on your budget, they can quickly add up causing you to overspend without realising it
Was there anything that you didn't account for in your wedding budget?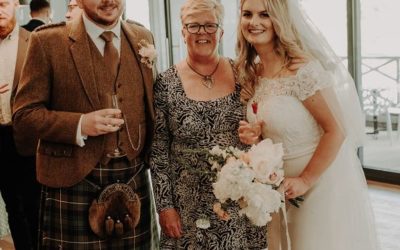 Anna and Scott Salter's WeddingA special day for a special couple who wanted the freedom to be who they are in their ceremony.Who got married - Anna Johnston and Scott Salter Hazel Head park café was the setting for this May couple, 25th May to be exact, a day filled...